Summary
Highlights We have deep and proven expertise in configuration, custom development, integrations, AppExchange packages and business strategy in the following areas of focus:> Sales Cloud> Service Cloud> Pardot> FSL> CPQ> Communities
We offer solution design services, from tailored Salesforce integrations to custom development projects, ensuring customers walk away with a scalable, sustainable solution that supports unique business needs and drives results.
We have vast experience completing projects for Salesforce customers globally and in a variety of industries including manufacturing, high tech, hospitality, transportation, and professional services.
Description As a Salesforce Gold Consulting Partner, the Canpango team has earned a reputation for bringing dynamic and inventive ideas to the table for every client through a balance of collaboration, proven expertise, thoughtful planning and knowledge drawn from past projects.We are built on the idea that businesses become better when their goals are in sync with their technologies and processes. Our consultants document this relationship in order to help organizations uncover the root of primary business challenges, and work side by side to design and implement a solution that addresses immediate and long-term needs.
The Canpango Difference:> A dedicated project management team of certified Salesforce experts and Force.com developers> A responsive project management approach for on-time & on-budget project completion> A phased implementation approach to ensure user adoption> A commitment to training and ongoing supportWith our parent company, ScanSource, by our side, we're able to build and execute comprehensive strategies by tapping into an expansive portfolio of top tier technical resources from around the globe.
# Focus
# Service lines
# Salesforce Expertise
#25% Preconfigured Solutions
# Certifications (30)
# Portfolio
Key clients:
# Geographic Focus
Languages: English
International: Denmark, Finland, Germany, Ireland, Netherlands, Norway, South Africa, Sweden, Switzerland, United Kingdom, United States
United States: Arizona, California, Colorado, Georgia, Illinois, Indiana, Iowa, Kansas, Kentucky, Maryland, Massachusetts, Michigan, Minnesota, Mississippi, Missouri, Nebraska, New Jersey, New York, North Carolina, North Dakota, Ohio, Oklahoma, Oregon, Pennsylvania, South Carolina, South Dakota, Texas, Virginia, Wisconsin
# You will also like these agencies
---
Salesforce Experts, doing it right first time.
Get the most value out of your Marketing, Sales and Service activities. Waeg is specialised in maximising the business benefits from investments in the salesforce platform, from eCommerce, Sales, Service & MarketingCloud & SocialStudio globally.
Certified Professionals: 145
AppExhange Reviews: 19
AppExhange Rating: 4.9
International: 8 Countries

---
Top Quality Salesforce Solutions Company
Twistellar is a Salesforce Consulting Partner and AI Solutions Provider. We have grown from 0 to 100+ in-house consultants in 5 years. Our office HQ is located in Copenhagen, Denmark.
Certified Professionals: 50
AppExhange Reviews: 33
AppExhange Rating: 5
International: 2 Countries
---
Sales Cloud, Service Cloud, Pardot, Procurement, Subscriptions, Billing
Cloudity helps companies to digitize their business. Strong business background and skilled development team are a guarantee of your success. We provide complex Salesforce implementations, integrations with external systems, and our own apps. Their clients include Volkswagen Financial Services, Kaspersky Lab, Reckitt Benckiser, Medicover, Toshiba, Hitachi, Adjust, and Paulaner Brewery.
Certified Professionals: 165
AppExhange Reviews: 69
AppExhange Rating: 4.9
International: 18 Countries
---
Nortal, your partner on the journey to a seamless customer experience
We have a vision of a data-driven customer experience. We are entering a world where your customers want personalized, seamless experiences. A global alliance with Salesforce helps Nortal transform our customers' processes to make this happen.
Certified Professionals: 13
AppExhange Reviews: 0
AppExhange Rating: 0
International: 5 Countries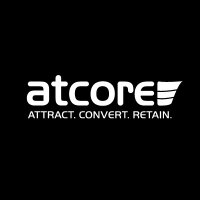 ---
The preferred Nordic Marketing Cloud partner - From strategy to execution!
Growth through great Customer experiences. We do customer-centric & data-driven marketing.Using data, technology and creativity to attract the right audience, convert them to valuable customers and retain relationships for a lifetime.
Certified Professionals: 6
AppExhange Reviews: 0
AppExhange Rating: 0
International: 4 Countries