Summary
Partenaire de Salesforce à Paris, SKAMA a mené à bien une trentaine de projets. SKAMA travaille exclusivement pour les entreprises B-to-B, dans les domaines des services, de l'industrie, de la santé et des nouvelles technologies.
L'équipe SKAMA assure le succès de l'ensemble de votre projet CRM ou intervient, « On Demand », sur certaines étapes-clefs :
Etude d'opportunité, cahier des charges,
Paramétrage de l'application.
Migration de données
Formation des utilisateurs (agrément DRFP) et de l'administrateur, et déploiement,
Automatisation des tableaux de bord et de pilotage
L'expertise SKAMA porte particulièrement sur :
Analyse du cycle de vente et amélioration des processus commerciaux B to B,
Alignement du projet CRM sur la stratégie de l'entreprise,
Accompagnement au changement et déminage des projets CRM sensibles,
Définition des flux et outils d'interfaçages avec les systèmes en place,
Rattrapage de projets en difficulté.
International Project : If your are a consulting or a CRM integrator, Skama can act as your agent in France or work under your banner, at your convenience.
Business Consulting
Implémentation - Déploiement
Formation - Training
Partner Tier

registered

YEAR OF FOUNDING

2009

Appexchange Reviews

29

Appexchange Rating

5/5

Certified Professionals

2

Email

info@skama.fr

Phone

+33(0)6 03 83 94 96
# Focus
# Service lines
# Salesforce Expertise
# Certifications (8)
# Portfolio
Key clients:
# Geographic Focus
Languages: English, French
International: France, United Kingdom
# You will also like these agencies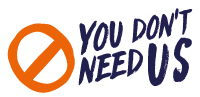 registered PARTNER TOP CONSULTANT
---
La communauté partenaire du succès des PME
Ensemble, nous positionnons les mondes digitaux au service de votre savoir-faire
Certified Professionals: 10
AppExhange Reviews: 20
AppExhange Rating: 5
International: France
silver PARTNER TOP CONSULTANT
---
We help organizations make more out of their Salesforce
We help organizations solve their business problems through Salesforce. We analyze your business needs and suggest the best Salesforce products. We are experts in creating user friendly solutions for your team and customers.
Certified Professionals: 13
AppExhange Reviews: 2
AppExhange Rating: 5
International: France
registered PARTNER TOP CONSULTANT
---
Bluefactory is a trusted Salesforce consulting and ISV Partner
We help companies to digitize their business. Strong business background and skilled development team is a guarantee of your success. We provide Salesforce implementations, integrations with external systems and our own apps.
Certified Professionals: 3
AppExhange Reviews: 1
AppExhange Rating: 5
International: France
registered PARTNER
---
Une maitrise 360° de la Relation Client
Pragma est un cabinet de conseil spécialisé. Notre expertise est centrée sur le déploiement des outils CRM et marketing, proposés par Salesforce.
Certified Professionals: 4
AppExhange Reviews: 0
AppExhange Rating: 0
International: France
platinum PARTNER
---
Delivering Transformation. Together.
European leader in digital transformation with one of the most comprehensive portfolios of end-to-end service offerings on the market: consulting, systems integration, software development, infrastructure management and business process services.
Certified Professionals: 68
AppExhange Reviews: 13
AppExhange Rating: 5
International: 10 States