Combining Sales, Marketing and Technology. Peak by Peak.
Description Mastering digital challengesCompanies are constantly facing new challenges, not least in the fields of marketing, sales and customer services. These three areas represent the Customer Dialogue, starting from the expression of interest to customer advice, sales and customer service. Additionally, they compose crucial aspects in terms of decision-making and customer satisfaction.In the past, companies were forced to overcome barriers resulting from missing calculability and manual processes by using spiritual and imprecise methods. Things, that can nowadays be accelerated, mechanized and controlled through the correct handling of data and state-of-the-art technologies.—Between Marketing and Technology"To turn new technologies into profits and growth, marketing and IT will need to change how they work — and how they work together." – from a McKinsey survey
# Focus
# Salesforce Expertise
#25% Preconfigured Solutions
# Certifications (51)
# Portfolio
Key clients:
# Geographic Focus
Languages: English, French, German
International: Austria, Germany, Poland, Switzerland, United Kingdom
# You will also like these agencies

---
We don't just create business value. We create progress.​
We prepare our clients for their brightest future by unlocking the power of their Salesforce platform investment. IBM brings the strategy, design, integration, applications and software expertise to create intelligent experiences and drive innovation.
Certified Professionals: 5411
AppExhange Reviews: 82
AppExhange Rating: 4.8
International: 44 Countries
---
Salesforce Platinum Cloud Alliance Partner
Isobar is a global digital agency with 6,500 people across 45 markets, and is united by our mission to transform businesses, brands and people's lives with the creative use of digital.
Certified Professionals: 220
AppExhange Reviews: 1
AppExhange Rating: 5
International: 36 Countries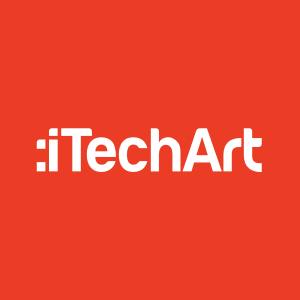 TOP CONSULTANT
---
Experts in all things Salesforce!
iTechArt Group has more than ten years of experience in delivering customer-centric and next-gen Salesforce solutions. Their team comprises 80+ certified Salesforce Consultants, Architects, and Developers who have the necessary skills to dive into your Salesforce implementation needs. They provide a full range of Salesforce consulting services from consulting on implementation, migrating the existing solution to Salesforce or integration with third-party tools, configuration and customization, audit services, custom development, staff augmentation, full support, and managed services.
Salesforce Client Review
"Great Team of Experts! We worked with iTechArt to build customizations to make Salesforce work best for our specific use case. Together with iTechArt, we came up with several improvements that turned out to be vital for successful onboarding. We quickly understood we were on the same page and could achieve what we wanted easily and promptly with iTechArt."
Anton Komukhin
Head of Product Management - Unlimint
Certified Professionals: 56
AppExhange Reviews: 25
AppExhange Rating: 4.9
International: 6 Countries
---
Enabling digital transformation through Salesforce
Nagarro comes with strong experience across the entire Salesforce ecosystem, including Salesforce platform development, Product implementation (Sales, Service, Marketing, Community, Commerce and Einstein) and integration with client landscape systems.
Certified Professionals: 553
AppExhange Reviews: 53
AppExhange Rating: 4.9
International: 8 Countries