Summary
We have a dedicated Salesforce practice that combines certified technical and functional experts with deep domain experience. The focus of the practice is on continuous skill up-gradation of our consultants, developing solution accelerators, designing best practices and developing re-usable artifacts.
Our solution accelerators ensure faster project delivery and optimal implementation timelines. All our customers have appreciated our work and can be referred as well.
What are your business challenges which are holding you back? Do you wish to evaluate how Salesforce platform can be leveraged to best suit your needs? Are you looking for migration to Salesforce Lightning? Are your sales, service and marketing processes standardized? Is your Salesforce platform designed for enhanced user experience? Are you interested in Minimum Viable Product development? Or realizing some quick wins on the Salesforce platform?Our unique methodology – 'EDGE' (Empathize – Define – Govern – Evaluate) focuses on empathizing with our customers and defining Key Performance Indicators (KPIs) for ensuring project success. Project success is determined on successful realization of KPIs.
Strategic Consulting - digital strategy creation, platform evaluation, process blueprinting, roadmap definition and prototype development
Agile Implementation and Support - platform development, product development, customized trainings, legacy system migration, L1/L2/L3 support, process rationalization, application support and release management
Ecosystem Integration - enterprise architecture, AppExchange installations, mobile frameworks and data migration
# Focus
# Service lines
#17% Lightning Experience
# Salesforce Expertise
#25% Preconfigured Solutions
# Certifications (265)
# Portfolio
Key clients:
# Geographic Focus
Languages: Dutch, English, French, German, Japanese, Spanish, Swedish
International: Austria, France, India, Mexico, Romania, Sweden, United Kingdom, United States
United States: California, Florida, New York, Pennsylvania
# You will also like these agencies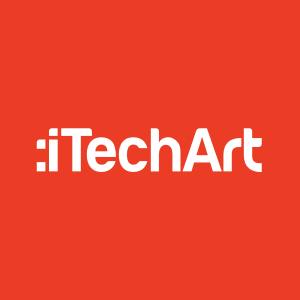 TOP CONSULTANT
---
Experts in all things Salesforce!
iTechArt Group has more than ten years of experience in delivering customer-centric and next-gen Salesforce solutions. Their team comprises 80+ certified Salesforce Consultants, Architects, and Developers who have the necessary skills to dive into your Salesforce implementation needs. They provide a full range of Salesforce consulting services from consulting on implementation, migrating the existing solution to Salesforce or integration with third-party tools, configuration and customization, audit services, custom development, staff augmentation, full support, and managed services.
Certified Professionals: 25
AppExhange Reviews: 6
AppExhange Rating: n/a
International: 6 States
---
Unique processes are your capital!
With more than 200 successfully completed projects, apracor offers longstanding experience and expertise in all important Salesforce products with a focus on complex processes. We are specialized on medium-sized businesses, serving Germany and Austria.
Certified Professionals: 6
AppExhange Reviews: 1
AppExhange Rating: n/a
International: 3 States
---
Consultant by curexus GmbH
curexus is a recognized Salesforce Partner for ESMB, Midmarket and General Business customers and the leading local partner in South-East Germany for consulting, implementation, development and operation of Salesforce solutions.
Certified Professionals: 8
AppExhange Reviews: 0
AppExhange Rating: n/a
International: 2 States
---
Business Consulting Partner, Cloud Computing, speziell Finanzdienstleister
Onivation ist der salesforce-Partner in der Finanzbranche . Neben umfassendem salesforce KnowHow bringen wir Expertise im Finanzvertrieb, Versicherungen, Asset Management und Banken mit in Ihr Projekt.
Certified Professionals: 17
AppExhange Reviews: 3
AppExhange Rating: n/a
International: 4 States
---
Germany, Munich, Marketing, Integration, Entwicklung, Mobile Apps, iPad
| | | | |
| --- | --- | --- | --- |
| Beratung, Pragmatische Salesforce Einführung und ProzessoptimierungKostengünstig durch Nutzung fertiger Module/AppsMarketing Automationdrag&drop User InterfacesSocial Media MonitoringERP- IntegrationCLOUD | MOBILE | SOCIAL | INTEGRATION |
Certified Professionals: 26
AppExhange Reviews: 33
AppExhange Rating: n/a
International: 2 States