Summary
Grazitti Interactive™ is a certified Salesforce ISV, Cloud Alliance, and AppExchange Partner. We help organizations to accelerate their pace in the digital journey. Founded in 2008, We have gained global prominence among organizations of all sizes including Fortune 500. Over 100+ Silicon Valley Companies trust our expertise in building innovative solutions, complex integrations, optimization, Onboarding, timeliness, and transparency.
We have developed an array of products to improve the performance of Salesforce such as Salesforce-Jira connector, Email to Case Advance, Ideas Manager, Lithium- Salesforce KB sync and Case Connector, ZakCalendar Scheduler.
However, our forte is not just limited to Salesforce. We have a decade long experience with technologies like Marketing Automation, Web Development, Analytics, Online Communities/self-service portals, and more.
In case you need help with anything in Salesforce, visit https://www.grazitti.com/services/crm/platforms/salesforce-services/ or email us at info@grazitti.com.
We have a proven record of delivering more than 300 agile, enterprise-level Salesforce solutions to improve productivity, generate more revenue and also ensure complete customer satisfaction.
Our business model is built around three key components: Strategy, Experience, and Technology. When combined, they become fundamental to thoughtfully define, design and deploy result-driven Salesforce solutions.
We understand that an intuitive, high-end and advanced Salesforce solution has the potential to make any enterprise more productive and responsive. We have a proven record of delivering with 400+ reputable companies and 1000+ projects across industries.
Partner Tier

registered

YEAR OF FOUNDING

2008

Appexchange Reviews

5

Appexchange Rating

4.5/5

Certified Professionals

88

Email

sales@grazitti.com

Phone

+1 415 800 2886
# Focus
# Service lines
# Salesforce Expertise
#25% Preconfigured Solutions
# Certifications (187)
# Portfolio
Key clients: Turnitin, Tri Pointe Group, DCG One, Fitbit, Korn Ferry, Centrify, Apttus, Mindjet, MobileIron, Gigamon, FeverBee, OpenTable, Lancope, Optimizely, Ping Identity, alteryx, Glassdoor, Service Source, Marketo
# Geographic Focus
Languages: English
International: France, India, United States, Canada
United States: California, Maryland, Texas
Canada: British Columbia, Quebec
# You will also like these agencies
registred PARTNER TOP CONSULTANT
---
Straight to the point
Information system Architecture focused on data stream management: API management, MDM, ESB
Certified Professionals: 9
AppExhange Reviews: 3
AppExhange Rating: 4.3
International: France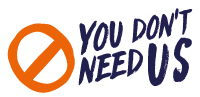 registered PARTNER TOP CONSULTANT
---
La communauté partenaire du succès des PME
Ensemble, nous positionnons les mondes digitaux au service de votre savoir-faire
Certified Professionals: 10
AppExhange Reviews: 3
AppExhange Rating: 4.3
International: France
silver PARTNER TOP CONSULTANT
---
We help organizations make more out of their Salesforce
We help organizations solve their business problems through Salesforce. We analyze your business needs and suggest the best Salesforce products. We are experts in creating user friendly solutions for your team and customers.
Certified Professionals: 13
AppExhange Reviews: 2
AppExhange Rating: 5
International: France
registered PARTNER TOP CONSULTANT
---
Bluefactory is a trusted Salesforce consulting and ISV Partner
We help companies to digitize their business. Strong business background and skilled development team is a guarantee of your success. We provide Salesforce implementations, integrations with external systems and our own apps.
Certified Professionals: 3
AppExhange Reviews: 1
AppExhange Rating: 5
International: France
registered PARTNER
---
Une maitrise 360° de la Relation Client
Pragma est un cabinet de conseil spécialisé. Notre expertise est centrée sur le déploiement des outils CRM et marketing, proposés par Salesforce.
Certified Professionals: 4
AppExhange Reviews: 0
AppExhange Rating: 0
International: France