Summary
Première entreprise de consulting française intégrant approche humaniste et transformation digitale, le groupe EI-Technologies est spécialisé dans la transformation de l'expérience client et l'expérience employé, du conseil en stratégie à l'accompagnement de l'exécution.
EI-Technologies aide notamment les entreprises à s'approprier les usages de la plate forme Salesforce pour créer de nouvelles expériences créatrices de valeur, humaniste et respecteuse de ses clients, collaborateurs et partenaires.Avec plusieurs centaines de projet Salesforce déployés, le groupe dispose de la plus forte concentration de consultants experts Salesforce en France et en Europe, travaillant au quotidien sur des enjeux de Data Intelligence, alignement (CRM) de processus de relation client, parcours clients (Digital marketing) et équipements digitaux (mobile apps, média sociaux, community) et adoption de ces technologies au sein des équipes métiers et IT.Unique centre de formation Salesforce (ATP - Authorized Training Partner) en France et dans le Middle East.
Le groupe est présent en France, Middle East et Liban.
Nos consultants hautement qualifiés nous ont permis de remporter deux années de suite (2016 et 2017) l'Award Salesforce du meilleur multi-spécialiste Cloud ainsi que l'Award du Projet & Partenaire le plus innovant en 2018 et 2019.
EI-Institut, le centre de formation du Groupe EI-Technologies et ATC (Authorized Training Center) de Salesforce en France, forme tous les ans plus de 1.000 personnes aux différents modules de Salesforce.
Partner Tier

registered

YEAR OF FOUNDING

2008

Appexchange Reviews

24

Appexchange Rating

4.9/5

Certified Professionals

126

Phone

+33 1 80 03 88 00
# Focus
# Service lines
14%
14%
14%
14%
14%
14%
14%
#14% Field Service Lightning
#14% Lightning Experience
# Salesforce Expertise
#25% Preconfigured Solutions
# Certifications (435)
# Portfolio
Key clients:
# Geographic Focus
Languages: English, French
International: France, Jordan, Lebanon, Oman, Qatar, Saudi Arabia, United Arab Emirates
# You will also like these agencies
---
Salesforce Gold Partner with a Worldwide positioning
VISEO supports companies in all sectors in the operational implementation of their customer-centric digital revolution thanks to the power of the Salesforce platform.
Certified Professionals: 22
AppExhange Reviews: 0
AppExhange Rating: n/a
International: 12 States
---
Chatter, VO2 Force, VO2 GROUP, Marketing, PSA
Pure player and partner of the Salesforce ecosystem, VO2 FORCE implements major companies CRM, mobile & analytics strategies, helps them achieve their digital transformation.
Certified Professionals: 27
AppExhange Reviews: 7
AppExhange Rating: n/a
International: 3 States
---
Everyday Extraordinary
The leading global consultancy to the asset and wealth management industry. We offer the world's top asset and wealth managers a competitive edge through our unrivalled expertise and industry insight
Certified Professionals: 10
AppExhange Reviews: 1
AppExhange Rating: n/a
International: 3 States
---
Vision. Execution. Value.
Perficient is a Gold Consulting Partner helping the world's most innovative brands blaze a trail using Salesforce to digitally transform the employee, partner, and customer experience for your business.
Certified Professionals: 122
AppExhange Reviews: 15
AppExhange Rating: n/a
International: 10 States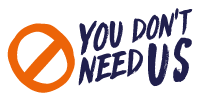 TOP CONSULTANT
---
La communauté partenaire du succès des PME
Ensemble, nous positionnons les mondes digitaux au service de votre savoir-faire. Nous favorisons les échanges, provoquons les interactions entre les équipes pour faire émerger des idées et des objectifs communs et partagés.
Certified Professionals: 10
AppExhange Reviews: 2
AppExhange Rating: n/a
International: France