Summary
As experts on Salesforce solutions we provide functional and technical value on all phases of our customers projects that we support over time.Our activity leads us to deploy these solutions in all industries and at international level within the framework of strategic projects for our customers.
Our strong partnership with Salesforce allows us to work closely with the ISV to provide relevant and sustainable solutions.
Finally, the certification of our consultants in their field of expertise is a guarantee of quality and compliance with best practices.Human-sized and growing company , Easyfront Consulting deploys all its energy in the service of assigned successful projects.
We know that the greatest successes are shared between teams of our customers and those of Easyfront Consulting.
To do this we create a working mode based on cooperation and exchange where the human is at the heart of. Our multidisciplinary teams can adapt to each project context by their skills and human qualities : Our consultants are women and men passionate about their work bringing together the ingredients to the success of the most complex projects.
Lightning Experts
Einstein Analytics Experts
# Focus
# Service lines
# Salesforce Expertise
#25% Preconfigured Solutions
# Certifications (121)
# Portfolio
Key clients:
# Geographic Focus
Languages: English, French
International: France, United Kingdom
# You will also like these agencies
TOP CONSULTANT
---
Straight to the point
Information system Architecture focused on data stream management: API management, MDM, ESB
Certified Professionals: 2
AppExhange Reviews: 0
AppExhange Rating: n/a
International: France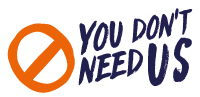 TOP CONSULTANT
---
La communauté partenaire du succès des PME
Ensemble, nous positionnons les mondes digitaux au service de votre savoir-faire
Certified Professionals: 10
AppExhange Reviews: 2
AppExhange Rating: n/a
International: France
TOP CONSULTANT
---
We help organizations make more out of their Salesforce
We help organizations solve their business problems through Salesforce. We analyze your business needs and suggest the best Salesforce products. We are experts in creating user friendly solutions for your team and customers.
Certified Professionals: 21
AppExhange Reviews: 3
AppExhange Rating: n/a
International: France
TOP CONSULTANT
---
Bluefactory is a trusted Salesforce consulting and ISV Partner
We help companies to digitize their business. Strong business background and skilled development team is a guarantee of your success. We provide Salesforce implementations, integrations with external systems and our own apps.
Certified Professionals: 3
AppExhange Reviews: 2
AppExhange Rating: n/a
International: France
---
Une maitrise 360° de la Relation Client
Pragma est un cabinet de conseil spécialisé. Notre expertise est centrée sur le déploiement des outils CRM et marketing, proposés par Salesforce.
Certified Professionals: 5
AppExhange Reviews: 0
AppExhange Rating: n/a
International: France