Summary
INTEGRATION
Nous intervenons sur des projets d'intégration de Salesforce dans les SI de nos clients. Notre équipe parisienne est particulièrement senior (9,5 ans) et notre équipe Offshore complète notre expertise Lightning. CONSEIL et AMOA
Les projets d'intégration nécessitent des phases d'études et d'accompagnement.Nous accompagnons donc nos clients, DSI ou directions métier, sur des études de faisabilité, des business cases, de l'AMOA et des missions de change.
SYNERGIE AVEC MAGELLAN CONSULTING
Nous intervenons en synergie avec Magellan Consulting dans les secteurs Energie, Banque, Industrie, Services, Transports, Retail, Santé et Secteurs Publics, Telco et Média et accompagnons les DRH, DC, DM, DAF, et DSI.
Comforth, partenaire intégrateur pure-player et Platinum de Salesforce accompagne les entreprises du SBF120 ou leader de leur secteur dans leur transformation digitale axée sur les solutions Salesforce (Sales, Service, Marketing, Force.com, IoT, Analytics et Commerce).
L'intégration est notre ADN et nous intervenons dans des contextes français, européens ou internationaux sur des projets Salesforce très fortement connectés au reste du SI (SAP, MDM, Oracle, SAGE…).
Depuis l'année de création de Comforth en 2015, nous avons choisi de ne déployer que des projets en Lightning Experience ce qui fait de nous l'un des hyper spécialiste de Lightning. Notre centre de offshore étend notre capacité de production et intervient à la fois sur les projets de développements, d'intégration et les phases de support applicatif. Nous intervenons également en accompagnement, tant sur des missions d'études, des business cases auprès des directions générales, des missions d'AMOA et des missions de change management.
La synergie avec Magellan Consulting nous permet de répondre aux enjeux métier de nos clients
Partner Tier

registered

YEAR OF FOUNDING

n/a

Appexchange Reviews

38

Appexchange Rating

4.9/5

Certified Professionals

94
# Focus
# Service lines
# Salesforce Expertise
#25% Preconfigured Solutions
# Certifications (513)
# Portfolio
Key clients:
# Geographic Focus
Languages: English, French, Spanish
International: France, Italy, Mauritius, Spain, United States
United States: Texas
# You will also like these agencies
---
Business Consulting, ISV Partner, Systems Integration & Mobility, Certified
As a Gold Consulting Partner, Spoon Consulting has a dedicated Salesforce Practice that combines creative users experience consultants and architects with deep processes and solutions expertises on the Salesforce's major offerings.
Certified Professionals: 55
AppExhange Reviews: 48
AppExhange Rating: n/a
International: 4 States
---
Salesforce Platinum Cloud Alliance Partner
Isobar is a global digital agency with 6,500 people across 45 markets, and is united by our mission to transform businesses, brands and people's lives with the creative use of digital.
Certified Professionals: 220
AppExhange Reviews: 1
AppExhange Rating: n/a
International: 36 States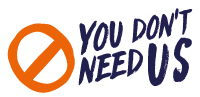 TOP CONSULTANT
---
La communauté partenaire du succès des PME
Ensemble, nous positionnons les mondes digitaux au service de votre savoir-faire
Certified Professionals: 10
AppExhange Reviews: 2
AppExhange Rating: n/a
International: France
---
Digital transformation through Salesforce CPQ, Quote-to-Cash, and Billing
Simplus is a Platinum Salesforce Partner and provider of Quote-to-Cash implementations. We provide enterprise-wide digital transformation through advisory, implementation, change management, custom configuration, and managed services. Visit simplus.com.
Certified Professionals: 247
AppExhange Reviews: 189
AppExhange Rating: n/a
International: 9 States
---
Business. Experience. Technology.
PwC drives digital transformation in a way that's faster, more agile, and more accountable for our clients.
Certified Professionals: 1469
AppExhange Reviews: 2
AppExhange Rating: n/a
International: 45 States