Atlantic Technologies | Salesforce Implementation, Integration and Support
Highlights CRM ADVISORY | IMPLEMENTATION & ADOPTION | SCALABILITY & INTEGRATION We collaborate with our client in order to provide solutions and adoption approaches that best suit the specific industry, technological and organizational challenges of the company.
CHANGE MANAGEMENT We dedicate resources and methodologies to manage the organizational and cultural change inherent in the project by operating on communication, engagement and training.
CONTINUOUS IMPROVEMENTWe develop the organizational and systems flexibility according to market needs. Our ongoing research on new business involve: Mobile App, IoT - Internet of Things, Social Media, Customer Touch-Points, Artificial Intelligence
Description We lead ChangeWe guide your business into digital transformation and innovation process. We are proactive and flexible, the key partner in taking your business to the next level.Since 1997, we've been offering Cloud Solutions in the area of CRM, ERP and BI Analytics.Atlantic Technologies is a Salesforce Platinum Partner.We have the Experience and we put Our Clients FirstWe have 40+ Salesforce skilled consultants, methodologies and experience to create added value to any business. We have helped 400+ clients achieve great results in the development of business processes with the adoption of enterprise software systems and customizing tailor-made solutions. We foresee industry needs and combine this with our "know how" to create a trusting and long-term relationship with our clients.
Certified Professionals

120

Salesforce Certifications

347

Appexchange Reviews

36

Appexchange Rating

4.9/5

YEAR OF FOUNDING

1997

Phone

+39 02 6617 151
# Focus
# Service lines
#20% Lightning Experience
# Salesforce Expertise
#25% Preconfigured Solutions
# Certifications (347)
# Portfolio
Key clients:
# Geographic Focus
Languages: English, French, German, Italian, Spanish
International: France, Italy, Malta, Slovenia, Switzerland, Turkey, United Kingdom, United States
United States: Georgia
# You will also like these agencies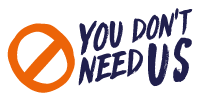 ---
La communauté partenaire du succès des PME
Ensemble, nous positionnons les mondes digitaux au service de votre savoir-faire. Nous favorisons les échanges, provoquons les interactions entre les équipes pour faire émerger des idées et des objectifs communs et partagés.
Certified Professionals: 10
AppExhange Reviews: 2
AppExhange Rating: 5
International: France
---
Chatter, VO2 Force, VO2 GROUP, Marketing, PSA
Pure player and partner of the Salesforce ecosystem, VO2 FORCE implements major companies CRM, mobile & analytics strategies, helps them achieve their digital transformation.
Certified Professionals: 70
AppExhange Reviews: 7
AppExhange Rating: 4.7
International: 3 Countries
TOP CONSULTANT
---
Consulting & Salesforce Integration
Bloom innovation, pure player Salesforce, vous accompagne dans le conseil et la réalisation de vos projets digitaux grâce à ses experts multi-certifiés et animés par une exigence de qualité aux côtés de clients de toutes tailles, CAC 40, ETI, PME.
Certified Professionals: 35
AppExhange Reviews: 13
AppExhange Rating: 5
International: 2 Countries
---
Business Optimizer
ITBRM Consulting est une société de consulting spécialisée Salesforce. Elle se distingue par son approche utilisateur et par sa capacité à adresser des problématiques technologiques de connexion des briques du SI.
Certified Professionals: 13
AppExhange Reviews: 86
AppExhange Rating: 4.9
International: 2 Countries
---
Top Rank Customer Sat - Specialized in CRM and Loyalty
The pioneer of Cloud Computing in Thailand - experienced in Hi-tech, Consumer, Manufacturing, Education, Hospitality-CRM Business & IT Consulting, BPR, Strategy -Mobile Development iPAD, iOS, Android, Blackberry-Google Apps and Map
Certified Professionals: 3
AppExhange Reviews: 14
AppExhange Rating: 5
International: 11 Countries