Summary
Highlights The core of our work is enabling customers to grow their businesses and scale their processes with the help of Salesforce – across multiple clouds. We maintain long term relationships with our customers to deliver overarching consulting and solutions. Our services include:- Business Process Design- Data Management- Implementation and Integration Services- Lightning Migration- Force.com Development- Custom Solutions for Individual Use Cases- Trainings for all knowledge levels- Support Our focus industries are:- Manufacturing- Non-ProfitWe are specialized and certified in:- Sales Cloud- Service Cloud- Marketing Cloud- Manufacturing Cloud- NGO Cloud- Community Cloud- Pardot Description Working with Salesforce since 2005, APTLY is a Cologne based digital transformation agency with a deep focus on the manufacturing industry and the NGO sector. APTLY was one of the first partners in the German market to deliver a substantialSalesforce project in the manufacturing space with more than 1000 users and severalinternational rollouts. Being involved in the digital transformation of the manufacturingsector for over 10 years, we were able to gain extensive knowledge of the industries needsand processes.As a relatively small agency, we can play to our strengths in a way that enables us todeliver projects of value across multiple clouds to medium to large enterprise customersand multinational organisations. We place a high priority on scalable solutions, adoptionof change and quality assurance. Customer intimacy drives our innovation.
Partner Tier

registered

YEAR OF FOUNDING

2005

Appexchange Reviews

12

Appexchange Rating

5/5

Certified Professionals

9
# Focus
# Service lines
# Salesforce Expertise
#25% Preconfigured Solutions
# Certifications (30)
# Portfolio
Key clients:
# Geographic Focus
Languages: English, German, Italian, Spanish
International: France, Germany, Switzerland, United Kingdom
# You will also like these agencies
registred PARTNER TOP CONSULTANT
---
Straight to the point
Information system Architecture focused on data stream management: API management, MDM, ESB
Certified Professionals: 9
AppExhange Reviews: 1
AppExhange Rating: 5
International: France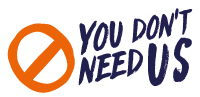 registered PARTNER TOP CONSULTANT
---
La communauté partenaire du succès des PME
Ensemble, nous positionnons les mondes digitaux au service de votre savoir-faire
Certified Professionals: 10
AppExhange Reviews: 1
AppExhange Rating: 5
International: France
silver PARTNER TOP CONSULTANT
---
We help organizations make more out of their Salesforce
We help organizations solve their business problems through Salesforce. We analyze your business needs and suggest the best Salesforce products. We are experts in creating user friendly solutions for your team and customers.
Certified Professionals: 13
AppExhange Reviews: 2
AppExhange Rating: 5
International: France
registered PARTNER TOP CONSULTANT
---
Bluefactory is a trusted Salesforce consulting and ISV Partner
We help companies to digitize their business. Strong business background and skilled development team is a guarantee of your success. We provide Salesforce implementations, integrations with external systems and our own apps.
Certified Professionals: 3
AppExhange Reviews: 1
AppExhange Rating: 5
International: France
registered PARTNER
---
Une maitrise 360° de la Relation Client
Pragma est un cabinet de conseil spécialisé. Notre expertise est centrée sur le déploiement des outils CRM et marketing, proposés par Salesforce.
Certified Professionals: 4
AppExhange Reviews: 0
AppExhange Rating: 0
International: France