Overview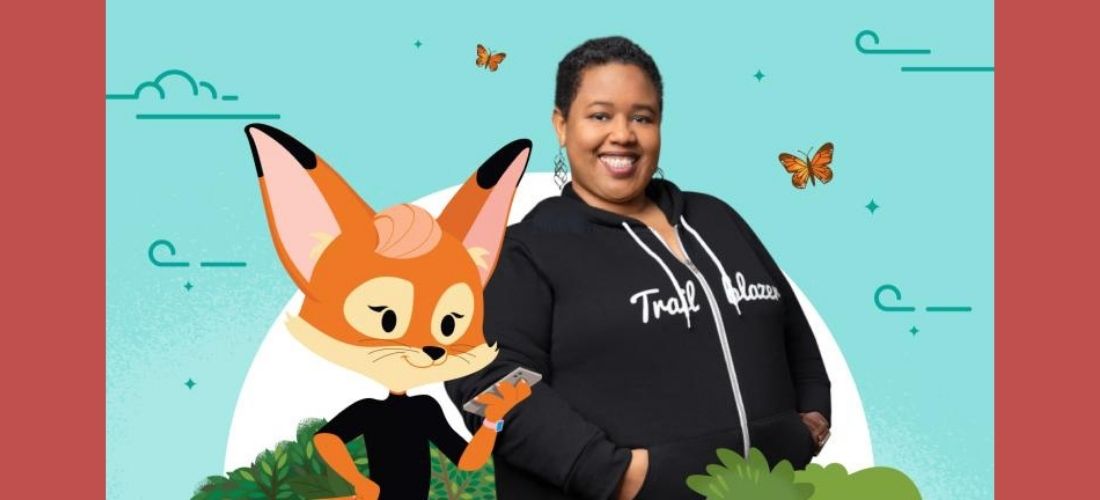 Prepare for adventure — we're diving into the jungle that is naming Salesforce products. Hopefully, by the end of this post, you'll be one step closer to knowing what to call everything and won't be scratching your head anymore!
Why does Salesforce change the name of its products?
So why does a company with brand recognition like Salesforce decide to change its name? Here's what Salesforce EVP & GM Digital Experiences Lidiane Jones had to say about the matter in their recent name change for the Marketing Cloud products: Easy, Unified, and Flexible.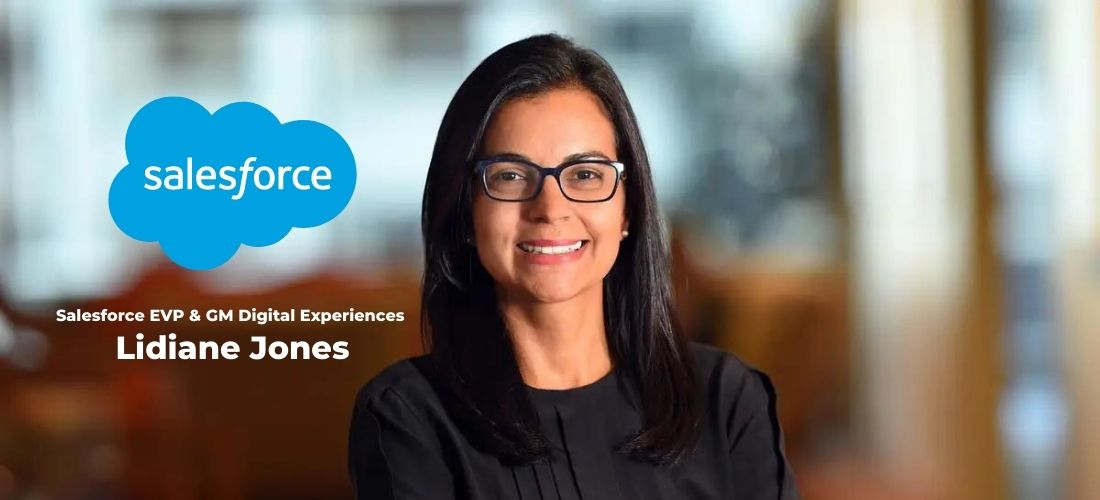 A lot of thought went into this decision, and the Salesforce team wanted to share the "why" behind it with you.
Easy: They've made it easier to find what you need by creating a clear, concise language map that aligns their portfolio with marketers' language.
Unified: They're changing our tools' names to reflect their role in a unified platform built around customer data.
Flexible: By innovating across these areas, they can effectively communicate with the Marketing Cloud customers.
Ultimate List of Salesforce Product Names Rebranding
Welcome to the Ultimate List of Salesforce Products that have been renamed. This list is intended to be used for history, clarification, and research purposes by everyone in the Salesforce community. The list is long, and it's all over, so let's dive right in!
Messaging/Journeys/ to Marketing Cloud Engagement (2022)
Interaction Studio to Marketing Cloud Personalization (2022)
Datorama to Marketing Cloud Intelligence (2022)
Salesforce CDP to Marketing Cloud Customer Data Platform (2022)
Advertising Studio to Marketing Cloud Advertising (2022)
Pardot to Marketing Cloud Account Engagement (2022)
ExactTarget to Marketing Cloud (2013)
Understanding the Next-Gen Marketing Cloud Vocabulary
Next-generation Marketing Cloud helps you know customers at a deep and fundamental level, with more personalized communications to become a trusted advisor and build stronger relationships over time. Here are some of the terms that you need to know:
Customer Data Platform, formerly known as Salesforce CDP, helps you create a single source of truth (SSOT) to get to know your customers and help them find you when they're ready to buy.
Personalization, formerly known as Interaction Studio, continually learns your customers' behaviors so that you can deliver hyper-relevant moments with real-time recommendations, offers, and experiences tailored to each customer and prospect.
The Engagement products deliver unified data and AI-based insights that help you connect with customers on their terms, whether through email, mobile, or advertising.
Account Engagement, previously known as Pardot, helps you align your marketing and sales teams around leads, buyers, and accounts to secure deals faster.
Intelligence, formerly known as Datorama, is a powerful, one-of-a-kind business and data management platform that helps you unify analytics and leverage AI insights to optimize outcomes that continually increase customer value and growth.
When will the changes be implemented?
Lidiane Jones shared that they will first update our website, marketing materials, and other communications. Later this year, changes will be made to Dynamics 365 for Finance and Operations (F&O), Customer Service, Microsoft Operations Management Suite (OMS), and other products.
What's next for the Marketing cloud Innovations?
The Salesforce Hyperforce innovations give you new capabilities and integrations that help you continue to shape your sales, marketing, supply chain, customer service, and digital experiences around your customers. These include their new releases at Connections, Dreamforce '21, Digital Intelligence across marketing and commerce, new apps for Slack First Marketing, and personalized digital health experiences.
They have also announced three new Customer Data Platform innovations to enhance your SSOT with Streaming Insights and Data Actions, Advanced Identity Resolution, and Anonymous Profiles. We can also expect two new Intelligence innovations to continually contribute to customer value and growth.
Demandware to B2C Commerce Cloud (2016)
CloudCraze to B2B Commerce Cloud (2018)
Salesforce Experience Cloud Product Names Rebranding (formerly known as Community Cloud)
Lightning Builder to Experience Builder (Winter '21 Release)
Lightning Community Template to Experience Builder Template (Winter '21 Release)
Lightning Community Theme to Experience Builder Theme (Winter '21 Release)
Lightning Community Page to Experience Builder Page (Winter '21 Release)
Salesforce Tabs + Visualforce Community Format to Salesforce Tabs + Visualforce Site
Community Workspaces to Workspaces (Winter '21 Release)
My Communities to My Experiences (Winter '21 Release)
Build Your Own Template to Build Your Own (Aura) (Winter '22 Release)
Salesforce CMS App to Digital Experiences App (Spring '22 Release)
SteelBrick to Salesforce CPQ (2015)
Lightning Dialer to Sales Dialer (Spring '21 Release)
High-Velocity Sales to Sales Engagement (Spring '22 Release)
Field Service Lightning to Salesforce Field Service (Winter 21 Release)
Live Agent to Chat
LiveMessage to Messaging
Other Salesforce Product Names Rebranding
Sendia to AppExchange Mobile (acquired in 2006)
Koral to Salesforce Content (acquired in 2007)
Informavores to Process Builder (formerly known as Visual Workflow or Lightning Process Builder)
Rypple to Work.com (2011)
MapAnything to Salesforce Maps (acquired in 2019)
Vlocity to Salesforce Industries
SalesforceIQ (formerly RelateIQ) to Salesforce Inbox
Identity for Customers & Partners to Customer 360 Identity (Spring '21 Release)
Lightning Flow to Salesforce Flow (Spring '21 Release)
The Einstein Relationship Insights App to Einstein Relationship Insights Canvas App (Winter '22 Release)
Sustainability Cloud to Net Zero Cloud (Spring '22 Release)
For Salesforce Admins: Salesforce Checkout to "Your Account App" (Spring '22 Release)
Salesforce legally changed its name from Salesforce.com to Salesforce, Inc.
Einstein Analytics to CRM Analytics (formerly known as Wave or Tableau CRM)
Salesforce Product Retirements
Do.com (2014)
Jigsaw or Data.com (2019)
Desk.com (2020)
Files Connect for SharePoint On-Premises and Secure Agent (2021)
The Pardot Classic App (2022)
Legacy Work.com (Spring '22 Release)
Marketing Cloud's Social Studio (2022)
Pardot's legacy Drip Programs (Summer '22 Release)
Conclusion
There are many reasons for product name changes, and companies must listen to their users when deciding on the future direction of their products. Salesforce is always listening to their customers and partners, so they have made adjustments to product names. Sometimes it can be a little challenging to get used to such a significant change, but they are designed to make your life easier, not harder.
Are you a Salesforce Partner?
There is a lot of competition for Salesforce consulting services. CRM Consulting provides a simple way for Salesforce Consulting companies to get in front of those prospects and help them find you. Check out our Membership and Advertising Solutions today or email us at hello@crm.consulting.
Are you a Business Decision Maker?
We understand that deciding which Salesforce consulting firm is best for you can be time-consuming. Our experts review your requirements, choose the most qualified partners, and facilitate introductions. With our free consultation service, you'll find a partner who's a good fit for your needs. Find a Salesforce Consultant today.