You might know by now that Salesforce is a very powerful Customer Relationship Management (CRM) tool for any business. But how much does Salesforce cost to set up? The answer to that question can vary because many variables can affect your Salesforce implementation costs, such as what Salesforce product you are getting, whom you hire, the size of your organization, and the team that will maintain it after.
The Cost of Salesforce Products and the Size of Your Organization
Salesforce offers its cloud solutions at different rates ranging from $25 to $300. Depending on what you choose, most products are available through an annual contract, but Salesforce subscription terms vary, like Salesforce Essentials which offers monthly or even multi-year payment options.
The size of your organization will affect the final Cost of the Salesforce product that you will be getting. Salesforce offers their products per user, so you have to multiply the price by the number of key users based on the edition. The more key users, the higher your cost will also be. That is why you need to strategically choose the people who need access to the platform.
Also Read:
A Business Owner's Guide to Salesforce Implementation in 2021
Salesforce Commerce Cloud Cost
Salesforce Marketing Cloud Cost
The Cost of hiring a Salesforce Consultant
If you are going to implement a costly program, you would, of course, expect to get the best ROI from it. You will need to bring in someone who has the expertise and a great understanding of the platform. That's why hiring a Salesforce Consultant is a crucial step whether you need implementation or upgrading services.
Why should you hire a Salesforce Consultant?
A Salesforce Consultant knows the latest releases, patches, and best practices to implement the platform seamlessly. They can customize your journey based on your needs and company structure and train your organization's key users.
There are different types of Salesforce consultants that you can turn to for their services: freelancer certified consulting partner and creating your full-time Salesforce team. You need to assess the size of what you will be implementing and the budget to determine whom you will get.
When to choose a Salesforce freelancer vs. consulting partner?
Before coming up with a decision, you need to ask yourself how much knowledge you have as an organization about the Salesforce platform. Do you have well-defined goals, need ongoing support or a one-off project, and manage the consultant you will be hiring.
Hiring a Salesforce Consulting Partner means you are availing a team of consultants and experts, which is beneficial if you have a large implementation requirement. They are more utilized for coming up with strategic recommendations and end-to-end implementation.
An independent Salesforce Consultant, an a.k.a freelancer, works differently from a Consulting Company. While they can bring in the same expertise as the latter, their role is more of an external member of your organization who gains a more profound knowledge of your structure and processes. Think of them as your on-call subject matter expert. If you have a 1-2 project requirement, you can go for freelancer services.
Another key difference will be the cost of hiring. Freelancers will most likely price themselves around 60% of what a Consulting Partner will charge you.
How much do Salesforce freelancers charge?
Freelancers have their own standard hourly bill rate. The duration of the project and the number of hours per week will impact the final cost. Sometimes, they can offer you a lower hourly rate if you have a more extended project requirement.
Average hourly rate of Salesforce freelancers in the United States
Salesforce Administrator - $ 85 - $ 115 per hour
Salesforce Developer - $ 90- $140 per hour
Salesforce Technical Architect - $ 160 - $ 185 per hour
Salesforce Solution Architect - $ 130 - $ 160 per hour
Pardot Consultant - $ 90 - $ 120 per hour
Marketing Cloud Developer - $ 100 - $ 145 per hour
How much do Salesforce Partners charge?
A Salesforce Consulting Company can charge you $80 - $250 per hour. They set a higher hourly rate because this is usually a blended rate from the team working for your project, and they have received an approval stamp from Salesforce. Others prefer to hire Salesforce Implementation Partners because some tasks require the expertise of more than one.
How much will it cost you to build your own Salesforce team?
Building an internal team can be more expensive than hiring professional help. To give you an idea, here are the costs that you will be paying out:
Recruitment can cost you around $ 4,900 to $ 9,000
Payroll, benefits, and bonuses will be approximately $ 60,000
Onboarding costs
Training can cost you approximately $ 1,800 per employee
Hiring a manager can cost approximately $ 125,000
Sales tools can cost you $ 5,000
Opportunity costs
The Three Basic Pricing Model of Salesforce Consultants
There are three available options in which you can choose to hire Salesforce Consultants: the fixed Cost, monthly retainer, and hourly rate.
1. Fixed Cost
This is the most common agreement when hiring an established consulting partner. A partner will make a detailed discovery and give you a State of Work (SOW) outlining the target deliverables, timeline, and total cost. Even though the project cost is fixed, you may come up with new needs along the way, which will entail additional charges.
2. Managed Services Monthly Retainer
This agreement is most commonly used when your needs are more monthly support or assistance. The best examples would be Salesforce Administrator support or maintenance services. Consulting Partners or Contractors will charge you a monthly fee containing a set number of billable hours.
You still pay the entire monthly fee for most cases, even if you did not use the whole number of hours. If you exceed the set number of billable hours, you will be charged by the hour. At this stage, negotiating a price discount with your partner or contractor is recommended.
3. Hourly Rate (Time & Materials)
This is most common for Salesforce Contractors or Freelancers. You will need to pay them based on their hourly rate and how many hours they have worked. This gives you the flexibility to stop and start the project at any time and doesn't require you to go into a long-term commitment.
What impacts the Cost of Salesforce implementation?
Initial Investments: Your initial cost to set up Salesforce. A complex implementation can cost you $4K to $5K and a month-long set-up.
Recurring Cost: This Cost includes licenses, technical support, current maintenance, and required enhancements, as well as programmatic expenses.
Consulting Costs: This Cost is determined by which consulting company or freelance consultant you will hire to implement Salesforce for you.
Data-Migration Costs: This is the Cost of transferring the Salesforce data to other platforms mainly required when a company shifts from other CRMs to Salesforce. The data migration undergoes a series of processes and might require additional custom tools for data transfer automation.
Customization Cost: This is the Cost for your Salesforce customization from point-and-click and code-based customization. It can be costlier than data migration.
User Training Cost: This is the Cost of training your employees and critical users of the platform. You can do training via self-learning and instructor-led training. The factors that you need to consider are the number of people who need training, the type of training, and the rate of the training provider.
Featured Salesforce Consultant for Salesforce Sales Cloud
CloudMasonry
CloudMasonry is a leading provider of Salesforce consulting services for large and small organizations across the US. We leverage our experience with cloud-based systems to help companies discover more significant value in their digital investments. With experience that spans across all major industries, CloudMasonry combines deep enterprise consulting experience with a collaborative approach to project delivery.
iTechArt Group
iTechArt Group has more than ten years of experience in delivering customer-centric and next-gen Salesforce solutions. Their team comprises 80+ certified Salesforce Consultants, Architects, and Developers who have the necessary skills to dive into your Salesforce implementation needs. They provide a full range of Salesforce consulting services from consulting on implementation, migrating the existing solution to Salesforce or integration with third-party tools, configuration and customization, audit services, custom development, staff augmentation, full support, and managed services.
TechForce Services
TechForce Services is an Australian-based Salesforce consulting company with quality Salesforce services from migrations, integrations, analytics, and staff augmentation. They combine their cross-cloud consulting experience and industry-specific solutions and offer end-to-end digital transformation strategy, consulting, interactive, technology, and operations services across the core verticals of Education, Financial Services, and Government sectors.
Manras Technologies
Manras is a Summit (Platinum) partner, who has won the APAC Partner of the Year award for 2021. We have diverse experience in multiple industries like Real Estate, Hi-Tech, Manufacturing, Insurance, non-profits, logistics, travel, Healthcare, etc.
Stratiform
Stratiform is here to show you there's a better way. Personal, face-to-face long-term partners that speak your language. They align your business with Salesforce, allowing for growth and the change the future will bring.
CloudKettle
CloudKettle is a Salesforce Gold Partner, Google Premier Partner, and Marketo Silver Partner. We have a decade of experience improving clients' ROI from Salesforce and tools like Google Analytics, Marketo, Marketing Cloud, Eloqua, and LeanData. The brains behind BANT+C and CloudKettle SafeGuard.
Conclusion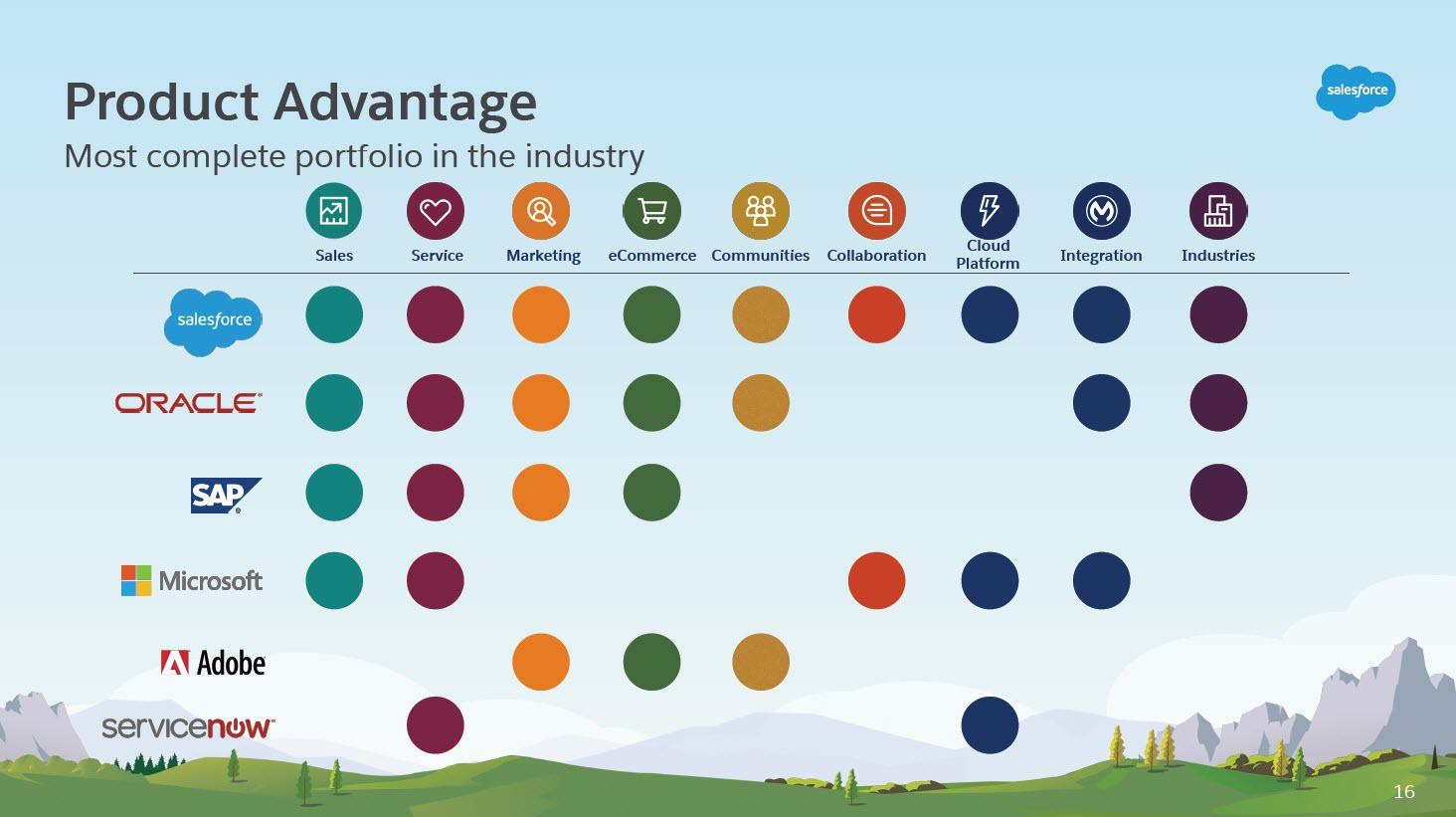 Implementing Salesforce can cost you between $5K to $100K on an average. This might be a significant investment, but you will have more product advantage than its competitors.
The IDC report on the Salesforce economic impact states that the average four-year return on your investment (ROI) will be around 300-500%. On top of that, you will also see a 43% reduction in IT costs, 26% fewer emails, and a 25% reduction in personal meetings.
Find the best Salesforce consulting firm to help you implement Salesforce. Feel free to search for the perfect one for you on CRM Consulting's worldwide directory of highly trusted consulting companies!