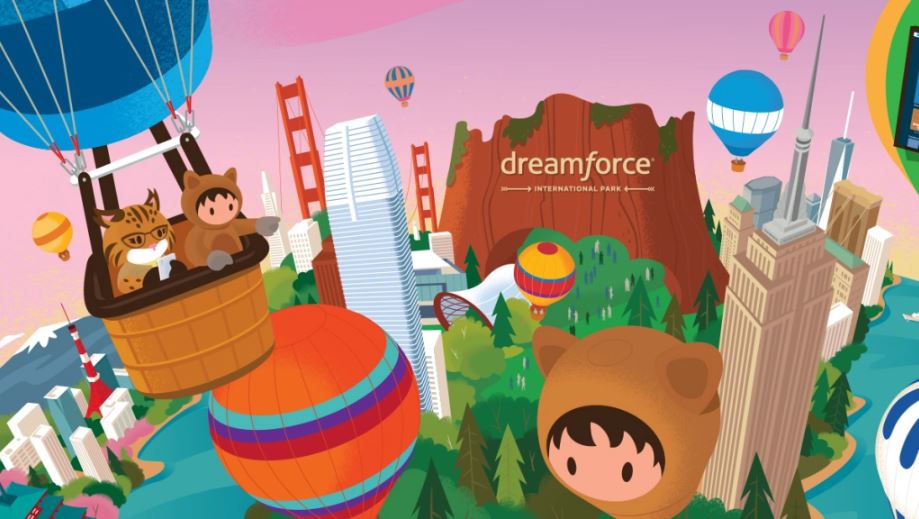 To all the Trailblazers out in the world, this one's for you! The magic of Dreamforce continues to live on as they've recently concluded the three-day event, which was held both on-ground in San Francisco and online. The pandemic didn't stop them from holding a physical event, and it was because of the help of the Salesforce Health Cloud 2.0, a connected platform that helps deliver safety and health from anywhere.
What is Dreamforce?
In 2003, Dreamforce started its annual event to bring the entire Salesforce community together. It's where TrailBlazers celebrate success, learn something new, and get inspired by stories from the district.
About Dreamforce 2021
Dreamforce 2021 was held on September 21-23, 2021, in San Francisco City. It talks about the changes of today's world and how we can embrace it with technology that can empower us to do more, deliver more, and enjoy more of our lives. It teaches us about having a new vision and connecting to customers and employees in a completely different way with the CRM features that Salesforce offers.
"Welcome to the Trusted Enterprise. There's a pretty big change going on globally, and everyone is feeling it already. Change became the inspiration for the evolution of the Trusted Enterprise. Ultimately, that is going to be built by all of the Trailblazers in the world." said Salesforce CEO Marc Benioff
With over four channels, 150 sessions, 124 hours of content, and over 60 plus luminary speakers, Salesforce ultimately delivered a Dreamforce like no other. Here are some of the key announcements that made us excited.
What is Salesforce Plus?

Salesforce enters the world of streaming with its new platform, Salesforce+. Unlike Disney+ and Netflix, their streaming platform will focus on providing business-driven content. Salesforce has released an original series and episodic shows featuring inspiring Trailblazers representing each Salesforce cloud solution. These Trailblazers will empower other people and change the trajectory of their lives. Ultimately, it is all about teaching you to take a chance and invest in yourself and always remember the "why" that will be your driving force.
What is the Trusted Enterprise Playbook?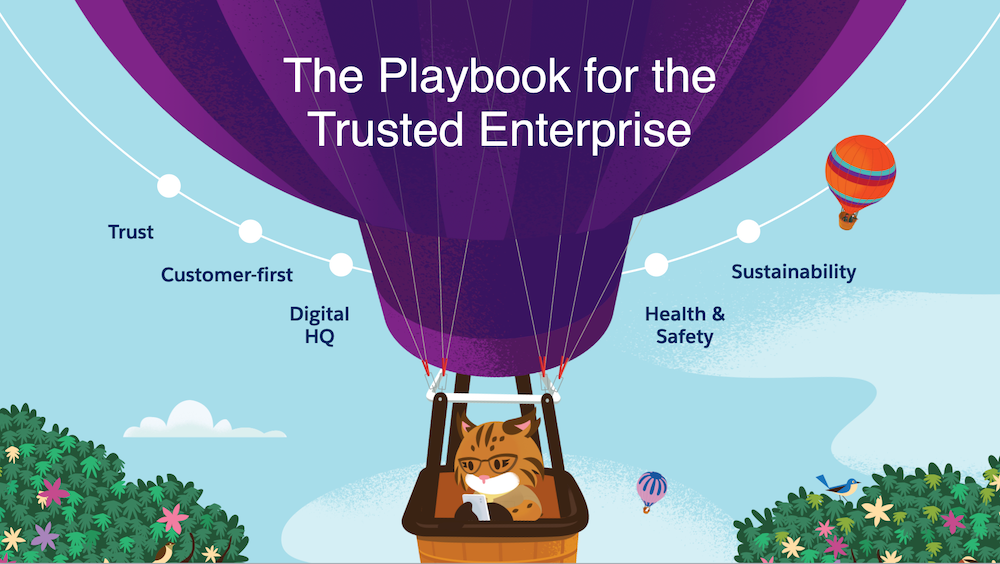 The world faces multiple crises: pandemic, sustainability, workforce, inequality, and trust. The Trusted Enterprise is the Salesforce playbook for businesses and how they can help out and address the world's challenges. Salesforce explains that the Trusted Enterprise revolves around the five pillars of Trust, Customer-first, Digital HQ, Health & Safety, and Sustainability.
Nothing is more important than building and earning trust from your employees, customers, partners, and communities. Being a Trusted Enterprise means you put your customers first because no one wants to do business with companies they don't trust—the features of Salesforce enable us to do so. From building a trusted headquarters on digital with improved collaboration tools, putting customers' and employees' health and safety a priority, and finally protecting the planet.
What is the Salesforce Health Cloud 2.0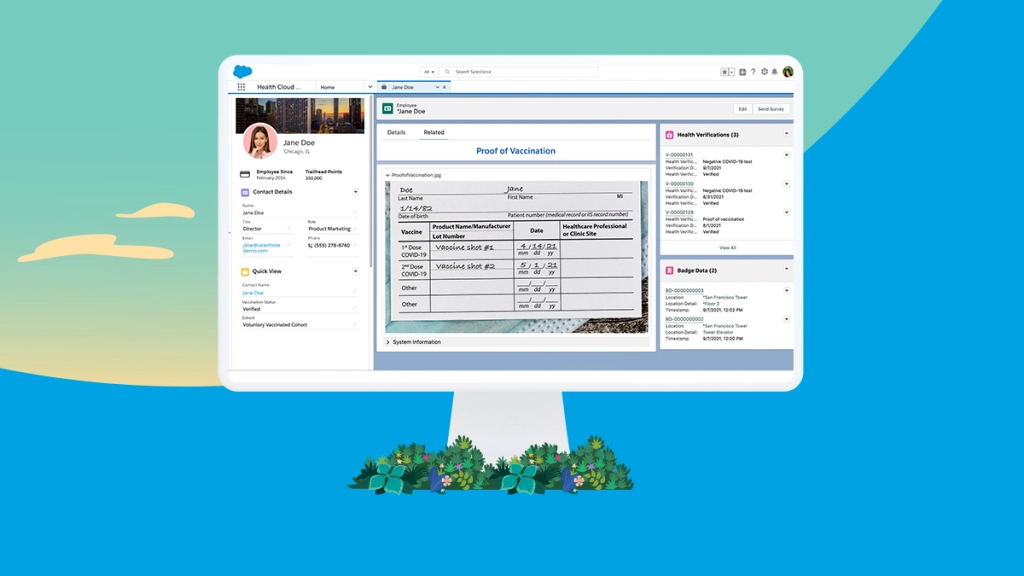 Salesforce has responded to the pandemic crisis by bringing a solution to ensuring the health, safety, and effective business operations in the new normal. Covid-19 testing, vaccination, contact tracing, wellness assessments, and many more have become vital in every industry. The Salesforce Health Cloud 2.0 is a solution built to address these challenges, and everyone can win in the new normal. This cloud solution was why Dreamforce 2021 could physically do its event. Here are some of its features that will be available to businesses worldwide:
Dreampass: It helps deliver a safer in-person event for employees, customers, and communities. This includes registration management, Covid-19 vaccine status verification, and testing vendor integration to help issue testing kits. With a personalized QR code, Dreampass allows admission upon confirmation. In case of possible exposure, notifications are also sent to the attendees.
Contact Tracing: It gives you a more safe and more secure way of collecting data from individuals who are either infected or potentially exposed by creating a visual map of contacts to monitor outbreaks.
Vaccine Management: Governments and organizations all over the world can help manage vaccine programs which include inventory management, appointment scheduling, public health notifications, outcome monitoring, and more.
Value-based Care: Empowers healthcare organizations to personalize patient experiences and provide hybrid healthcare services in different care settings.
What is the next-generation Salesforce Customer 360 Platform?
As Marc has said, the world is changing. Salesforce has spent years reimagining the Salesforce Customer 360 Platform. It's an all-in-one platform that combines multiple Salesforce products and your single source of truth for your customers, employees, partners, and bots. It connects everyone in one platform, no matter where you are.
Salesforce President Bret Taylor discussed how this platform has evolved into a robust solution house to today's challenges.
Salesforce Sales Cloud - powers the next generation of digital selling teams, whether they're selling over a conference room, digital platforms, or even via Zoom.
Service Cloud - the complete customer service platform providing an all-digital contact center that connects your field service to your customers' data, ticketing, and bots.
Marketing Cloud puts data at the center and makes every moment smarter with unified data through Salesforce CDP. This enables businesses to manage their first-party data, segment it, and activate it with built-in trust.
Commerce Cloud has a complete transformation and enables you to connect commerce in any experience with zero-code requirements.
Tableau empowers everyone with the world's leading analytics program to see and understand the data in your Salesforce Customer 360 platform.
Mulesoft connects any system with the number 1 integration and API platform.
Slack will now be integrated across every Salesforce application to help you build a better digital HQ
What is the Salesforce Sustainability Cloud 2.0?
Being a Trusted Enterprise means protecting the planet and creating sustainability measures. Every company should pay more attention to its carbon footprint and join the Race to Zero Campaign. Salesforce has announced that their company has achieved a Net Zero Company and runs on 100% renewable energy.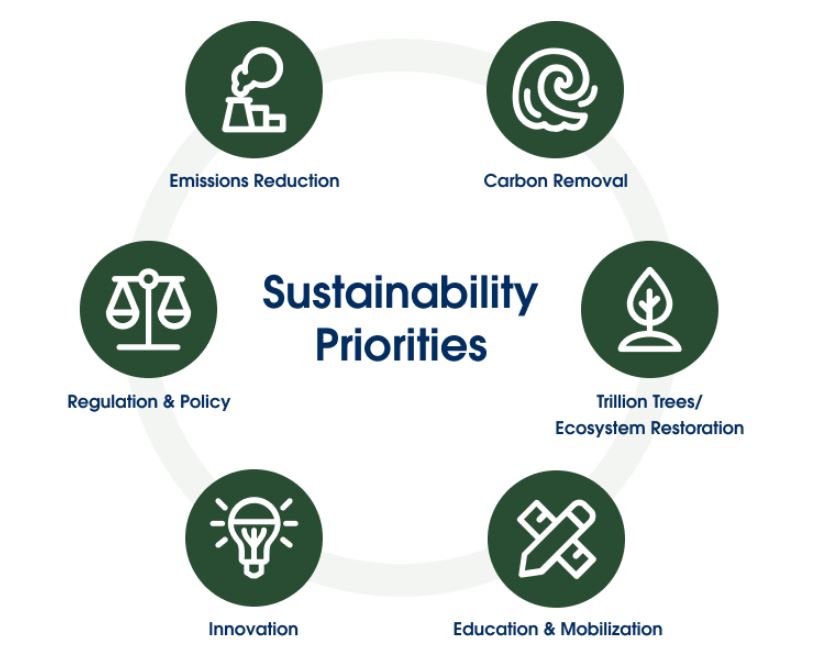 For this reason, Salesforce built the Sustainability Cloud 2.0, which helps businesses track and reduce emissions and help them take action through a complete view of their environmental footprint. The company's sustainability priorities cover emissions reduction, carbon removal, regulation & policies, ecosystem restoration, innovation, and education & mobilization.
Salesforce is also building an Open Exchange Ecosystem. People will manage high-quality carbon credits from ecopreneurs creating solutions, advocacies, and delivering knowledge to protect Earth.
Salesforce and the World Economic Forum have also partnered to create 1t.org, a global movement to help restore a trillion trees over the next decade.
Conclusion
The world is changing now, and we must also address the many challenges we are facing today. It all starts by practicing the principles of becoming a Trusted Enterprise and filling the gap with trust. With Salesforce, we can do anything with our own hands and repair the world. We live in a new world, and our actions will take us to the success of our future.
Find the best Salesforce consultant to help you with your Salesforce integration. Connect with a top Salesforce partner using our worldwide directory of highly trusted consulting companies!
Missed the Dreamforce event? Watch it here.