TOWA. the digital growth company.
Digital. Transformation. Growth.
Description Das Internet ist die größte Errungenschaft der Menschheit: Es ist in der Lage, Menschen zu verbinden, indem es jedem ermöglicht, sich mitzuteilen, sich zu beteiligen und eine aktive Rolle in der Welt einzunehmen. Es ist ein System, das durch Transparenz und Vergleichbarkeit eine stetige Verbesserung der realen Welt ermöglicht.Wir akzeptieren den Status Quo nicht! Warum auch? Denn die Zeit hat uns gelehrt: Nur wer bereit ist, sich zu verändern und sich mit dem Neuen und Unbekannten auseinanderzusetzen, wird der Treiber dieser Welt sein. Bestehende Konventionen – genauso wie das eigens Erschaffene – in Frage zu stellen und nie den Anspruch zu verlieren, das Bestehende zu verbessern, ist tief in uns verankert; denn auch unser eigenes Handeln unterliegt diesem Naturgesetz.Die Gier nach Neuem treibt uns an, hinter die Dinge zu schauen und die Zusammenhänge und Mechaniken der digitalen Welt zu verstehen. Wir bringen mit unserem Feuer Licht in dieses Dunkel und stecken unsere Partner und Mitmenschen damit an, sich mehr für die Potenziale und Chancen dieser Veränderung zu begeistern, anstatt sich von deren Risiken lähmen zu lassen
Certified Professionals

3

Salesforce Certifications

16

Appexchange Reviews

0

Appexchange Rating

0/5

YEAR OF FOUNDING

2011

Phone

00436603613412
# Focus
# Salesforce Expertise
#25% Preconfigured Solutions
# Certifications (16)
# Portfolio
Key clients:
# Geographic Focus
Languages: English, German
International: Austria, Switzerland
# You will also like these agencies
---
Unique processes are your capital!
With more than 200 successfully completed projects, apracor offers longstanding experience and expertise in all important Salesforce products with a focus on complex processes. We are specialized on medium-sized businesses, serving Germany and Austria.
Certified Professionals: 24
AppExhange Reviews: 11
AppExhange Rating: 4.9
International: 3 Countries
---
We're at the forefront of digital disruption
Deloitte Digital has extensive experience in Salesforce implementation across multiple industries. In 2019, the consulting company was named the leader in CRM implementation and won the Salesforce Partner Innovation Award numerous times. They have 9,250 consultants in 35 countries and a proven track record of helping businesses achieve digital transformations. The company has also released various global insights to help companies respond to the crisis and receiver.
Certified Professionals: 12388
AppExhange Reviews: 138
AppExhange Rating: 4.7
International: 51 Countries
---
Combining Sales, Marketing and Technology. Peak by Peak.
Salesforce.com and Pardot consultancy and provider of digital marketing technologies focused on helping companies to make decisions based on data and customers' behavior along the whole customer journey.
Certified Professionals: 17
AppExhange Reviews: 5
AppExhange Rating: 4.7
International: 5 Countries
---
Germany, Munich, Marketing, Integration, Entwicklung, Mobile Apps, iPad
| | | | |
| --- | --- | --- | --- |
| Beratung, Pragmatische Salesforce Einführung und ProzessoptimierungKostengünstig durch Nutzung fertiger Module/AppsMarketing Automationdrag&drop User InterfacesSocial Media MonitoringERP- IntegrationCLOUD | MOBILE | SOCIAL | INTEGRATION |
Certified Professionals: 41
AppExhange Reviews: 74
AppExhange Rating: 4.9
International: 2 Countries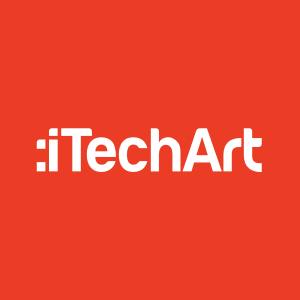 TOP CONSULTANT
---
Experts in all things Salesforce!
iTechArt Group has more than ten years of experience in delivering customer-centric and next-gen Salesforce solutions. Their team comprises 80+ certified Salesforce Consultants, Architects, and Developers who have the necessary skills to dive into your Salesforce implementation needs. They provide a full range of Salesforce consulting services from consulting on implementation, migrating the existing solution to Salesforce or integration with third-party tools, configuration and customization, audit services, custom development, staff augmentation, full support, and managed services.
Salesforce Client Review
"Great Team of Experts! We worked with iTechArt to build customizations to make Salesforce work best for our specific use case. Together with iTechArt, we came up with several improvements that turned out to be vital for successful onboarding. We quickly understood we were on the same page and could achieve what we wanted easily and promptly with iTechArt."
Anton Komukhin
Head of Product Management - Unlimint
Certified Professionals: 56
AppExhange Reviews: 25
AppExhange Rating: 4.9
International: 6 Countries