TOWA. the digital growth company.
Digital. Transformation. Growth.
Description Das Internet ist die größte Errungenschaft der Menschheit: Es ist in der Lage, Menschen zu verbinden, indem es jedem ermöglicht, sich mitzuteilen, sich zu beteiligen und eine aktive Rolle in der Welt einzunehmen. Es ist ein System, das durch Transparenz und Vergleichbarkeit eine stetige Verbesserung der realen Welt ermöglicht.Wir akzeptieren den Status Quo nicht! Warum auch? Denn die Zeit hat uns gelehrt: Nur wer bereit ist, sich zu verändern und sich mit dem Neuen und Unbekannten auseinanderzusetzen, wird der Treiber dieser Welt sein. Bestehende Konventionen – genauso wie das eigens Erschaffene – in Frage zu stellen und nie den Anspruch zu verlieren, das Bestehende zu verbessern, ist tief in uns verankert; denn auch unser eigenes Handeln unterliegt diesem Naturgesetz.Die Gier nach Neuem treibt uns an, hinter die Dinge zu schauen und die Zusammenhänge und Mechaniken der digitalen Welt zu verstehen. Wir bringen mit unserem Feuer Licht in dieses Dunkel und stecken unsere Partner und Mitmenschen damit an, sich mehr für die Potenziale und Chancen dieser Veränderung zu begeistern, anstatt sich von deren Risiken lähmen zu lassen
Certified Professionals

3

Salesforce Certifications

16

Appexchange Reviews

0

Appexchange Rating

0/5

YEAR OF FOUNDING

2011

Phone

00436603613412
# Focus
# Salesforce Expertise
#25% Preconfigured Solutions
# Certifications (16)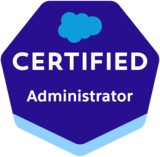 4 x Certified Administrator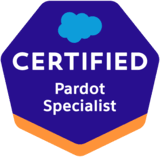 2 x Pardot Specialist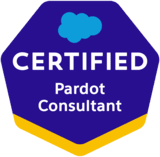 2 x Certified Pardot Consultant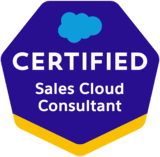 2 x Certified Sales Consultant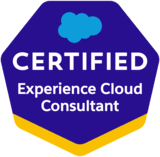 2 x Community Cloud Consultant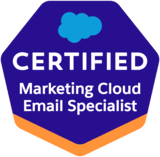 1 x Marketing Cloud Email Specialist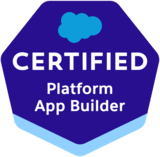 1 x App Builder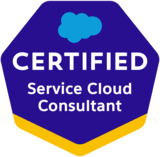 1 x Certified Service Consultant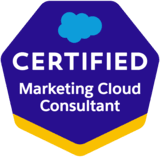 1 x Marketing Cloud Consultant
# Portfolio
Key clients:
# Geographic Focus
Languages: English, German
International: Austria, Switzerland
# You will also like these Salesforce partners
TOP CONSULTANT
---
Intégrateur Salesforce expert CPQ
Cloud Girafe est une société de Conseil spécialisée sur le logiciel CRM Salesforce. Notre équipe de spécialistes certifiés vous accompagne sur la configuration et les développements (APEX, VisualForce, Composants Lightning, Heroku, Webservices).
Témoignages clients:
"Cloud Girafe est intervenue chez RATP Connect pour nous aider à accélérer la digitalisation de l'entreprise. C'est un plaisir de travailler avec eux et je n'hésiterai d'ailleurs pas à les solliciter dès que nous aurons un nouveau besoin !" Xavier Crombez Directeur Commercial Chez RATP Connect
"Les équipes de Cloud Girafe ont très bien compris nos problématiques et ont ainsi pu adapter parfaitement Salesforce à nos besoins" Camille Masson cofondatrice de Woonies
Certified Professionals: 40
AppExhange Reviews: 2
AppExhange Rating: 5
International: 5 Countries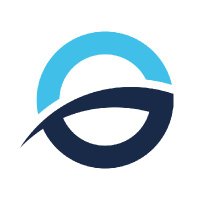 TOP CONSULTANT
---
We help organizations make more out of their Salesforce
GUIMINI, Expert dans la conception de solutions innovantes qui simplifient le quotidien de vos collaborateurs et vous permettent de vous concentrer sur l'élément essentiel de votre activité : vos clients !
C'est une démarche profondément collaborative, à l'écoute de votre vision et de vos objectifs pour vous proposer la solution personnalisé nécessaire pour booster votre business ! 🚀
Certified Professionals: 40
AppExhange Reviews: 14
AppExhange Rating: 4.6
International: 5 Countries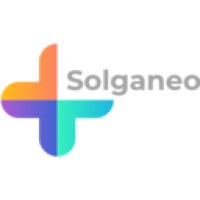 TOP CONSULTANT
---
Intégration transparente de Salesforce pour la réussite de votre entreprise
Solganeo, votre partenaire de confiance pour une intégration Salesforce réussie. Nous proposons des services sur mesure et un accompagnement personnalisé tout au long de votre projet.
Certified Professionals: 10
AppExhange Reviews: 3
AppExhange Rating: 5
International: 9 Countries