Summary
In today's world, it is faster than ever to create business applications. Softwares and Platforms as-a-Service are providing us with revolutionary systems and tools, making it easier to create digital solutions. With considerably reduced development lifecycles, the time-to-market for automating a business process or launching a new mobile app has never been this short.
But to make sure you will realize the expected value of your digital endeavors, it is essential to work with the best tools, make the most of modern iterative methodologies, have champions fill the key roles, choose the most efficient deployment strategy. This is what we call Delivery Excellence.To reach Delivery Excellence, we have put the best talents together. And they are here to help.
SaaS Implementation: Make your business thrive with our team of experts.From process analysis to application development to project and change management, we are bringing 20+ years of experience in implementing SaaS applications, the right way.
Consulting: Benefit from our experience on the largest salesforce.com implementations in Europe.We love to find ways to improve efficiency and increase value, for each step of your Business Transformation.
Release Management Tools: Succeed with our leading-edge Release Management Tools.We keep on innovating everyday to provide you with powerful Release Management Tools for your project teams and Centers of Excellence, to help you deliver value faster. Description
Partner Tier

registered

YEAR OF FOUNDING

2015

Appexchange Reviews

13

Appexchange Rating

5/5

Certified Professionals

10

Email

contact@springfive.com
# Focus
# Service lines
# Salesforce Expertise
#25% Preconfigured Solutions
# Certifications (55)
# Portfolio
Key clients:
# Geographic Focus
Languages: English, French, Spanish
International: France
# You will also like these agencies
silver PARTNER TOP CONSULTANT
---
Consulting & Salesforce Integration
Bloom innovation, pure player Salesforce, vous accompagne dans le conseil et la réalisation de vos projets digitaux grâce à ses experts multi-certifiés et animés par une exigence de qualité aux côtés de clients de toutes tailles, CAC 40, ETI, PME.
Certified Professionals: 18
AppExhange Reviews: 6
AppExhange Rating: 5
International: France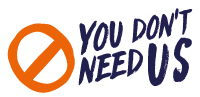 registered PARTNER TOP CONSULTANT
---
La communauté partenaire du succès des PME
Ensemble, nous positionnons les mondes digitaux au service de votre savoir-faire
Certified Professionals: 10
AppExhange Reviews: 6
AppExhange Rating: 5
International: France
silver PARTNER TOP CONSULTANT
---
We help organizations make more out of their Salesforce
We help organizations solve their business problems through Salesforce. We analyze your business needs and suggest the best Salesforce products. We are experts in creating user friendly solutions for your team and customers.
Certified Professionals: 13
AppExhange Reviews: 2
AppExhange Rating: 5
International: France
registered PARTNER TOP CONSULTANT
---
Bluefactory est un intégrateur et partenaire Salesforce.
Nous accompagnons les Entreprises dans leurs transformation digitale.Notre équipe d'experts certifiés s'engage à vous livrer votre projet dans le respect des Best Practices Salesforce.
Certified Professionals: 3
AppExhange Reviews: 1
AppExhange Rating: 5
International: France
platinum PARTNER
---
Delivering Transformation. Together.
European leader in digital transformation with one of the most comprehensive portfolios of end-to-end service offerings on the market: consulting, systems integration, software development, infrastructure management and business process services.
Certified Professionals: 68
AppExhange Reviews: 9
AppExhange Rating: 5
International: 10 States