Summary
Our mission: Help you get the most out of your salesforce.com project. Keep agility in order to make sure your project can adapt to a business target that will evolve, and leverage from the capabilities of new transaction and social customer interactions.
Build up customer intimacy and loyalty. Build your Customer Hub on trusted data. Forecast and drive up your bottom line.Our solution: Agile project team.
Hands-on senior executive level onsite consultants that can interact with all level of your hierarchy. Offsite integration team in order to optimize your project cost leveraging the cloud.
Over 100 projects delivered. Sales / Service cloud. Force.com and Heroku based apps.
Hybrid delivery model : C-level consultant on site. Offsite integration team.30% cost saving on projects
Local Belgium partner. with offices in Brussels and Ghent
# Focus
# Salesforce Expertise
#25% Preconfigured Solutions
# Certifications (31)
# Portfolio
Key clients:
# Geographic Focus
Languages: Dutch, English, French
International: Belgium, France
# You will also like these agencies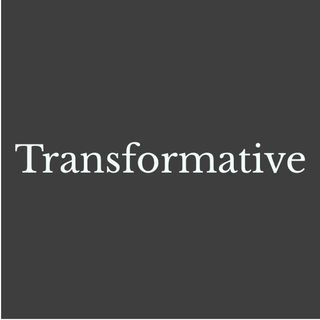 ---
Belgium's Salesforce Partner for your Marketing Transformation
We aim to be the best Salesforce partner in strategy and technology by guiding companies with marketing automation strategies and best practices, as well as implementation and technical support of these strategies and tactics.
Certified Professionals: 2
AppExhange Reviews: 3
AppExhange Rating: 5
International: Belgium
---
Leading Salesforce.com Partner
Cloud Innovation is one of the leading Salesforce.com partners. We deliver full-range implementation services and we build custom applications on the Force.com platform. We also provide general CRM consultancy & sales training.
Certified Professionals: 20
AppExhange Reviews: 13
AppExhange Rating: 4.8
International: 4 Countries
---
Inspiring Greatness Through Technology
| | | |
| --- | --- | --- |
| Since 1995 | 5,000+ Salesforce Implementations | Top PartnerWe help companies determine business challenges to attain their realized value of technology solutions. As a top Salesforce partner, organizations lean on FMT for results driven best practices. |
Certified Professionals: 13
AppExhange Reviews: 18
AppExhange Rating: 4.9
International: 10 Countries
---
New Applied Now
Accenture is the #1 Salesforce global strategic partner and one of the world's leading consultancy companies. They work with 91 Fortune Global 100 companies and have received various recognitions from being a global leader, great employer, and corporate citizen. To date, they have more than 624K employees and are available in 200 locations globally. As a company, they are focusing on adding value to their customers from a 360 perspective.
Certified Professionals: 10781
AppExhange Reviews: 25
AppExhange Rating: 4.6
International: 60 Countries
---
The leading cross cloud consultants in ANZ.
Established in 2008, System Partners is Australia's leading cross-cloud Salesforce implementation partner. We build long-term sustainable business solutions for our clients, and specialise in financial services, public sector & CMU industries.
Certified Professionals: 320
AppExhange Reviews: 27
AppExhange Rating: 4.8
International: 24 Countries