People4u Inc. - Salesforce Consulting
Your Complete Salesforce Partner
Highlights Our Salesforce Consulting Services include:Business Consulting:- Process Gap Analysis- CRM Consulting and Road Mapping- Solution Architecture- Training and Enablement Workshops Implementation and Integration:- End-to-end CRM Implementation - Quick Implementation- Enterprise Integrations System Management and Support:- System Administration- Application Maintenance- Ongoing Enhancements- Data Management Description Our management team has a wealth of experience in working with different types of companies. We can adapt to the specific requirements and handle a wide range of projects with all sorts of budgets. We adhere to best practices and follow industry standards.People4u has one of the largest number of certified Salesforce Consultants in the Philippines, most of whom are homegrown – trained in-house by the company.We also have a strong background and extensive experience in Infrastructure Support, System Integration, and Systems Development for Cloud-based and Enterprise-wide systems.People4u offers IT solutions that help companies mitigate risks and reduce costs, all while increasing their scalability, ability to focus, and overall competitive edge. We provide tested remedies to growth-impeding challenges that hinder companies from reaching their goals.With People4u as a partner, our clients achieve a significant increase in productivity, profitability, and valuation.People4u has a regional office in Newport Beach, California. People4u is owned by Yumeshin Holdings of Japan.
Certified Professionals

10

Salesforce Certifications

49

Appexchange Reviews

0

Appexchange Rating

0/5

YEAR OF FOUNDING

2011

Email

info@people4u.com

Phone

+63 2 5552900
# Focus
# Service lines
#100% Lightning Experience
# Salesforce Expertise
#25% Preconfigured Solutions
# Certifications (49)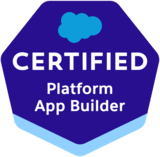 19 x App Builder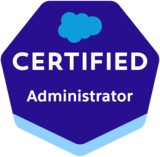 11 x Certified Administrator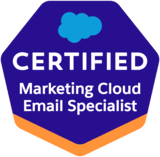 7 x Marketing Cloud Email Specialist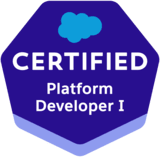 5 x Platform Developer 1 Certifications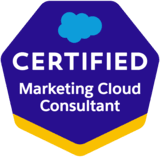 4 x Marketing Cloud Consultant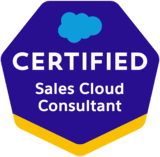 1 x Certified Sales Consultant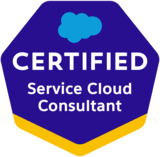 1 x Certified Service Consultant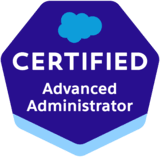 1 x Certified Advanced Administrator
# Portfolio
Key clients:
# Geographic Focus
Languages: English
International: Philippines
# You will also like these Salesforce partners
---
Empowering Businesses through the Cloud
Cloud Orca is UK's fastest-growing Salesforce Partner. Their Salesforce consultants have been involved in over 100 Salesforce projects in over 20 industries. They are composed of certified professionals holding over 30 certifications.
Client feedback from AppexChange:
"Cloud Orca rendered great service to GHIB for the implementation of Salesforce CRM. The Cloud Orca team is highly knowledgeable and provides a highly flexible service. They provided great support at every point and went above and beyond for us to deliver our requirements."
Certified Professionals: 52
AppExhange Reviews: 186
AppExhange Rating: 5
International: 2 Countries
---
Deep vertical experience in manufacturing, retail, and financial services
Fujitsu uses a Human Centric Innovation with Digital Co-Creation approach to meet customers' objectives and bridges the digital disconnect with industry expertise, award-winning products, and innovative integration solutions.
Certified Professionals: 990
AppExhange Reviews: 7
AppExhange Rating: 5
International: 13 Countries
---
Your cloud solution specialist
Cloud Industry has a proactive innovation strategy for cloud and internet marketing technology. We apply expert consulting, internal structure and development services to help businesses achieve their full potential.
Certified Professionals: 16
AppExhange Reviews: 10
AppExhange Rating: 4.5
International: 9 Countries
---
Trusted Partner in Enabling Business Growth
Third Pillar is a trusted leader in premium IT services. As a Salesforce Gold Consulting Partner, Third Pillar's certified and experienced global delivery team provides both highly customized services and turnkey CRM implementations.
Certified Professionals: 77
AppExhange Reviews: 31
AppExhange Rating: 4.6
International: Philippines
---
We're business & Salesforce experts specializing in helping companies grow
Fast Slow Motion is a business operations expert specializing in helping growth companies and other small businesses create sustainable businesses. They know how to help you automate your business through Salesforce and have efficient organizational processes in place to deliver more value to your company by working smarter, not harder.
Client feedback from AppexChange:
"FastSlow Motion has been an incredible partner during this process. They helped us improve workflow and visibility. They have even given us insight into future obstacles and built solutions into the current architecture to be available in the future."
Certified Professionals: 138
AppExhange Reviews: 200
AppExhange Rating: 4.9
International: 3 Countries