Summary
We are a digital agency with offices in Hamburg, Berlin, Düsseldorf and Zürich (netnomics Swiss AG). With strong expertise in cloud-based solutions, we support B2B and B2C clients from various industries as a reliable and competent Salesforce partner.
With a team of 50 account and project managers, consultants, developers and creative minds, our core business is designing innovative and holistic strategies to guide your digital transformation in sales, marketing and customer service.
We help companies to build inspiring customer relationships using the most advanced solutions from Salesforce like Pardot, Sales Cloud, Service Cloud and Marketing Cloud. This increases efficiency and success leading to sustainable growth: finding customers, winning customers and retaining customers.
Our selection of business solutions for our customers from the DACH region (Germany, Austria, Switzerland), plus the realization of operational marketing services, such as e-mail marketing and the implementation of CRM projects, complete our portfolio.
# Focus
# Salesforce Expertise
#25% Preconfigured Solutions
# Certifications (24)
# Portfolio
Key clients:
# Geographic Focus
Languages: English, German
International: Germany, Switzerland
# You will also like these agencies
---
Experience the commitment
CGI is a global IT and business process services provider delivering business consulting, systems integration and outsourcing services. CGI has been a Salesforce Platinum partner since 2011 delivering global customer success stories and expertise.
Certified Professionals: 323
AppExhange Reviews: 20
AppExhange Rating: n/a
International: 21 States
---
End-to-End Digitalization of Business Process driven Documentation
Streamline information flows across systemsSalesforce, SAP, opentextmodular, standardized, automated and ready to use
Certified Professionals: 2
AppExhange Reviews: 0
AppExhange Rating: n/a
International: Germany
---
Invest in Value
We are a digital transformation agency focused on Salesforce.com and Salesforce.org based in Cologne, Germany. We are a certified partner, consulting customers on Salesforce strategies, processes, implementations and development.
Certified Professionals: 13
AppExhange Reviews: 18
AppExhange Rating: n/a
International: 4 States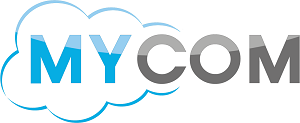 ---
Experts in customer service & customer experience
We help our customers achieve lasting reductions in customer service workload through increased process efficiency while enhancing customer satisfaction.
Certified Professionals: 8
AppExhange Reviews: 10
AppExhange Rating: n/a
International: Germany
---
We make marketing technology work
Emark delivers Marketing Cloud, Commerce Cloud, Sales & Service Cloud, DMP, Datorama & Mulesoft as a single, integrated solution. Reach your customers anywhere and anytime on a personal level.
Certified Professionals: 51
AppExhange Reviews: 12
AppExhange Rating: n/a
International: 20 States