Summary
Société de conseil, ESN et éditeur de logiciels, Hardis Group s'est donné pour mission d'accélérer la transformation de la chaîne de valeur, des systèmes d'information et de la supply chain de ses clients.Ses équipes accompagnent les transformations stratégiques, organisationnelles et technologiques des entreprises afin de développer leur compétitivité.
Elles imaginent, développent et intègrent des solutions différenciantes, capitalisant sur les technologies les plus innovantes (cloud, platforming, intelligence artificielle, IoT, robotique…).
Sa suite logicielle Reflex et son drone inventoriste Eyesee permettent à des entreprises internationales de relever les défis d'une logistique efficiente dans les entrepôts, les usines et les magasins, partout dans le monde.Indépendante depuis sa création en 1984, Hardis Group cultive l'esprit d'initiative, la créativité et le développement des talents de ses 1 000 collaborateurs pour pérenniser sa croissance et la confiance de ses 2 500 clients.
La société a réalisé un chiffre d'affaires de 99,1 millions d'euros en 2017. Elle est implantée à Grenoble (siège social), Paris, Lyon, Lille, Nantes, Bordeaux, Genève, Madrid et Utrecht.
Une expertise éprouvée en matière d'intégration de solutions depuis 1984.
Un accompagnement de bout en bout, qui va de la qualification de vos enjeux business à la mise en place de plans de formation pour favoriser l'adoption des nouveaux outils par vos collaborateurs
Partner Tier

registered

YEAR OF FOUNDING

1984

Appexchange Reviews

1

Appexchange Rating

5/5

Certified Professionals

42

Phone

0033476708050
# Focus
# Service lines
# Salesforce Expertise
#25% Preconfigured Solutions
# Certifications (165)
# Portfolio
Key clients:
# Geographic Focus
Languages: English, French
International: France
# You will also like these agencies
TOP CONSULTANT
---
Straight to the point
Information system Architecture focused on data stream management: API management, MDM, ESB
Certified Professionals: 2
AppExhange Reviews: 0
AppExhange Rating: n/a
International: France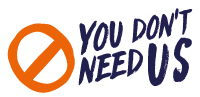 TOP CONSULTANT
---
La communauté partenaire du succès des PME
Ensemble, nous positionnons les mondes digitaux au service de votre savoir-faire
Certified Professionals: 10
AppExhange Reviews: 2
AppExhange Rating: n/a
International: France
TOP CONSULTANT
---
We help organizations make more out of their Salesforce
We help organizations solve their business problems through Salesforce. We analyze your business needs and suggest the best Salesforce products. We are experts in creating user friendly solutions for your team and customers.
Certified Professionals: 21
AppExhange Reviews: 3
AppExhange Rating: n/a
International: France
TOP CONSULTANT
---
Bluefactory is a trusted Salesforce consulting and ISV Partner
We help companies to digitize their business. Strong business background and skilled development team is a guarantee of your success. We provide Salesforce implementations, integrations with external systems and our own apps.
Certified Professionals: 3
AppExhange Reviews: 2
AppExhange Rating: n/a
International: France
---
Une maitrise 360° de la Relation Client
Pragma est un cabinet de conseil spécialisé. Notre expertise est centrée sur le déploiement des outils CRM et marketing, proposés par Salesforce.
Certified Professionals: 5
AppExhange Reviews: 0
AppExhange Rating: n/a
International: France