Summary
Cadrage, Analyse & Conception
Cette phase amont du projet a pour but de clarifier le périmètre fonctionnel selon l'objectif stratégique à atteindre, d'analyser l'existant et les souhaits d'évolution, puis de faire converger les processus métiers avec les bonnes pratiques de Salesforce.
Mise en œuvre & Intégration
Nous proposons des prestations adaptées pour chaque client. De 10 à 1.000+ utilisateurs, nous effectuons une mise en œuvre (exclusivement en méthode AGILE) d'une durée de 1-3 mois à plus de 6-12 mois selon l'envergure du déploiement, la complexité fonctionnelle et le besoin d'intégration technique avec votre SI.
Déploiement
Nous proposons l'ensemble des formations adaptées à votre environnement Salesforce ; nos cursus, d'une durée de 1 à 10 jours, couvrent les fonctions et s'adressent soit aux utilisateurs, soit aux administrateurs de l'application.
Nous assurons également la maintenance évolutive de votre application Salesforce et de ses interactions avec votre SI (évolutions mineures ou majeures).
Principaux secteurs:
Services, Intérim, Logiciels
Industrie, BTP, Transports
Défense, Public, Santé
Loisirs, Luxe, Tourisme
Expertises:
Expertise Multi-Cloud : Sales Cloud, Service Cloud, Pardot, Field Service, CPQ (Steelbrick), Community, Analytics…
Expertise d'intégration avec Conga, SAP, Docusign, Talend, Sirene.fr, Google Places, Google Drive, Sharinpix, Jira, Cegid, Ellisphere, Connective, Full Calendar…
Prestations techniques et fonctionnelles par sprint (AGILE) : cadrage, analyse, conception, configuration, développements, intégration, formations & maintenance.
Partner Tier

platinum

YEAR OF FOUNDING

2004

Appexchange Reviews

30

Appexchange Rating

4.9/5

Certified Professionals

22

Email

info@carrenet.com

Phone

01 56 56 56 00
# Focus
# Service lines
# Salesforce Expertise
#25% Preconfigured Solutions
# Certifications (98)
# Portfolio
Key clients:
# Geographic Focus
Languages: English, French
International: France
# You will also like these agencies
registred PARTNER TOP CONSULTANT
---
Straight to the point
Information system Architecture focused on data stream management: API management, MDM, ESB
Certified Professionals: 9
AppExhange Reviews: 27
AppExhange Rating: 4.9
International: France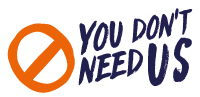 registered PARTNER TOP CONSULTANT
---
La communauté partenaire du succès des PME
Ensemble, nous positionnons les mondes digitaux au service de votre savoir-faire
Certified Professionals: 10
AppExhange Reviews: 27
AppExhange Rating: 4.9
International: France
silver PARTNER TOP CONSULTANT
---
We help organizations make more out of their Salesforce
We help organizations solve their business problems through Salesforce. We analyze your business needs and suggest the best Salesforce products. We are experts in creating user friendly solutions for your team and customers.
Certified Professionals: 13
AppExhange Reviews: 2
AppExhange Rating: 5
International: France
registered PARTNER TOP CONSULTANT
---
Bluefactory is a trusted Salesforce consulting and ISV Partner
We help companies to digitize their business. Strong business background and skilled development team is a guarantee of your success. We provide Salesforce implementations, integrations with external systems and our own apps.
Certified Professionals: 3
AppExhange Reviews: 1
AppExhange Rating: 5
International: France
registered PARTNER
---
Une maitrise 360° de la Relation Client
Pragma est un cabinet de conseil spécialisé. Notre expertise est centrée sur le déploiement des outils CRM et marketing, proposés par Salesforce.
Certified Professionals: 4
AppExhange Reviews: 0
AppExhange Rating: 0
International: France