Salesforce-Beratung & -Implementierung
Wir sind unabhängige Technologieberater und Umsetzungspartner, die Sie dabei unterstützen die digitale Transformation zu meistern. Wir verfügen über jahrelange Erfahrung in den Bereichen Strategie- und Technologieberatung, CRM und der Umsetzung von Transformationsprojekten. Zu unseren Kunden gehören erfolgreiche Hidden Champions des Mittelstands sowie erfolgreiche, stark wachsende Startups. Unsere Expertise umfasst sowohl das Scoping und die Initiierung von Innovationsprojekten als auch die technische Umsetzung Ihrer Anforderungen auf der Salesforce®– und Heroku®-Plattform.
Als zertifizierter Consulting Partner von Salesforce bieten wir Ihnen das Know-How Ihre Geschäftsanforderungen auf einer der weltweit führenden Cloud-Plattformen effizient in digitale Lösungen umzusetzen. Das Spektrum reicht dabei vom Aufbau eines CRM-System für Ihr Marketing, Vertrieb oder Service bis hin zur Umsetzung maßgeschneiderter Cloud-Lösungen. Unser Salesforce-Know-How spiegelt sich zudem in den diversen Zertifizierungen wieder.
Highlights
Wir erarbeiten für Sie konkrete, praxistaugliche Maßnahmen zur Steigerung der Effizienz und Wettbewerbsfähigkeit.
Als Consulting Partner des weltweiten #1 CRM-Anbieters Salesforce unterstützen wir Sie dabei, die Beziehungen zu Ihren Kunden in Marketing, Vertrieb und Service zu optimieren.
Wir unterstützen Sie in der Konzeption und Umsetzung von innovativen Dienstleistungen und Produkten mit unserem wissenschaftlich fundierten und in der Praxis angewandten Know-How im Innovationsmanagement.
# Focus
# Salesforce Expertise
#25% Preconfigured Solutions
# Certifications (3)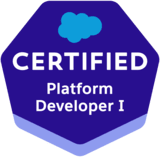 1 x Platform Developer 1 Certifications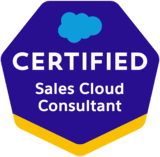 1 x Certified Sales Consultant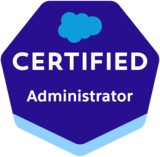 1 x Certified Administrator
# Portfolio
Key clients:
# Geographic Focus
Languages: English, German
International: Germany
# You will also like these Salesforce partners
---
People Matter, Results Count
Capgemini has been recognized as one of the Salesforce global strategic consulting partners for over ten years and has received multiple Salesforce Innovation Awards. Their strengths are focused on thought-leading transformational solutions to various sectors globally. With acquisitions of Itelios, LiquidHub, and Lyons Consulting Group (LYONSCG), the consulting company has a robust global network of over 2,500 certified Salesforce and cloud experts. This has dramatically enhanced their capabilities and solutions to meet their clients' digital customer experience needs globally, accelerating innovation and competitiveness.
Certified Professionals: 8685
AppExhange Reviews: 31
AppExhange Rating: 4.7
International: 32 Countries
---
Salesforce Implementation, Administration, & Managed Services
StarrData's superior business processes allow us to produce satisfied customers who use Salesforce to operate more competitively. Our projects are delivered on time and on budget by certified Salesforce consultants, all based in the US.
Certified Professionals: 6
AppExhange Reviews: 76
AppExhange Rating: 5
International: 2 Countries
---
Global Solutions. Best Practice for Industrial Companies.
cbs CX is the Salesforce Consultancy of cbs Corporate Business Solutions. We provide high-quality business solutions for global processes for over 20 years.Integrated Customer Process Management – From Pre-Sales to After-Sales.
Certified Professionals: 32
AppExhange Reviews: 8
AppExhange Rating: 4.7
International: Germany
---
Convincing Change-Sherpas - Sales Cloud & Classic → Lightning Migration
We are transforming Customer Relationship Management with high value platform driven solutions into customer- and market-driven powerhouses.We help customers to build tailored solutions with high focus on their needs and a trustful relationship.
Certified Professionals: 6
AppExhange Reviews: 2
AppExhange Rating: 5
International: Germany
---
Global IT Solutions
Pratham Software is a global IT services company focusing on Salesforce Consulting services, Cloud Engineering, software development, IT consulting, and offshore outsourcing solutions.
Certified Professionals:
AppExhange Reviews: n/a
AppExhange Rating: n/a
International: 7 Countries