Summary
Highlights WE DELIVER BUSINESS VALUE - We help you to get the most out of your CRM initiative and your new CRM platform. We do it by helping you with the strategic planning, organizational setup incl. change management, and of course the technical implementation. WE CHALLENGE YOUR WAY OF THINKING - We at Releye challenge you and your business to think new and help you achieve your goals and improve your business even more. ALIGN CRM PROCESSES TO STRATEGIC GOALS - We help you align your strategic goals with your CRM initiative and make sure they align. Description We make a difference! We at Releye challenge you and your business to think new and help you achieve your goals and improve your business even more.Releye is one of the few companies in Sweden where the entire business is specializing on CRM processes. This makes us unique. Our consultants and project managers are committed, innovative and takes great care of you and the CRM initiative. We are with you from the start of the project to the end - and hopefully for a long time after our first contact.What we can do for you:Are you looking for a proactive and close partner who gives you concrete and practical advice related to your CRM initiative? We help you with your project, from planning and design to implementation and launch. Our consultants are specialists on both the technical platform, the project implementation and they are available until you see the effects of your initiative. After launch, we will help you with the management and support of your new CRM system.Our expertise on the Salesforce platform:- Service Cloud- Sales Cloud- Field Service- Partner & Customer Communities- Marketing Cloud- Pardot- Integration- Migration
Certified Professionals

7

Salesforce Certifications

58

Appexchange Reviews

9

Appexchange Rating

4.8/5

YEAR OF FOUNDING

n/a
# Focus
# Salesforce Expertise
#25% Preconfigured Solutions
# Certifications (58)
# Portfolio
Key clients:
# Geographic Focus
Languages: English, Russian, Swedish
International: Sweden
# You will also like these agencies
---
Business. Experience. Technology.
PwC takes your business further as they build customer-centricity and adaptability directly into your systems and processes, keeping you ready for what's next. Their consulting company will solve the most complex business problems with industry expertise, automation capabilities, and profound experience. Since 2013, PwC has won the most Salesforce Innovation Awards as compared to any other partner. The company goes end-to-end to ensure every implementation is done with certainty and adapts to future business upgrades.
Certified Professionals: 1179
AppExhange Reviews: 1
AppExhange Rating: 5
International: 45 Countries
---
Salesforce.com Consultancy EMEA, Finland, Sweden, Norway, Denmark, Russia
As the new customer behaviors, enabled by mobile and social channels, push the boundaries of today's enterprises, the Salesforce.com solutions combined with Fluido's expert services help companies transform their business.
Certified Professionals: 166
AppExhange Reviews: 4
AppExhange Rating: 4.8
International: 13 Countries
---
We are agile, flexible and value our customers most!
Aress, in partnership with Salesforce.com, has a micro-niche, razor focused team of certified Salesforce developers and consultants. Our Salesforce practice can help you with all your consulting, implementation and support service requirements.
Certified Professionals: 14
AppExhange Reviews: 5
AppExhange Rating: 5
International: 4 Countries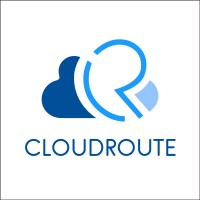 ---
We take your business to cloud
CloudRoute Solutions provides services on Salesforce's Force.com platform. CloudRoute's associates are skilled problem-solvers with best technical and analytic skills.
Certified Professionals: 10
AppExhange Reviews: 30
AppExhange Rating: 5
International: 8 Countries
---
Innovating Business in the Cloud
We've been advising people how to maximise the power of Salesforce since 2005 - So you can trust us to support you in identifying the very best Salesforce implementation for your business.
Certified Professionals: 24
AppExhange Reviews: 28
AppExhange Rating: 4.7
International: 8 Countries