Summary
Highlights Pragmatische, prozessorientierte Einführung und Optimierung von Salesforce Digital Transformation und Change Management für bestmögliche Anwender-Akzeptanz Integration ( SAP | ERP | Databases | Social Media | Facebook )
Description Wir sind spezialisiert auf die Realisierung von individuelle, flexiblen Kunden-, Vertriebs- und Projektmanagement- Anwendungen (CRM) incl. Integration.Mit fertigen Apps und Prozess-Templates können wir individuelle Lösungen schnell und kostengünstig realisieren.Für Medienunternehmen und deutsche Mittelstandskunden und für im Projektgeschäft tätige Hersteller und Berater haben wir spezielle Lösungen entwickelt.Beispiele:Sales ManagementEinführung eines europaweiten Opportunity- und Angebot- Managements mit hoher Automatisierung für mehrstufigen Partnervertrieb für einen internationalen IT-Hersteller.Service & Case ManagementEntwicklung und Realisierung eines weltweiten Service Prozesses mit mehreren Web-Formularen, Automatisierung von Prozessen, Service Management und Eskalationen für einen US-IT-Hersteller.Wenn die Antwort 42 nicht reicht: Fragen Sie uns nach Ihrer Lösung !
# Focus
# Service lines
#25% Lightning Experience
# Salesforce Expertise
#25% Preconfigured Solutions
# Certifications (160)
# Portfolio
Key clients:
# Geographic Focus
Languages: English, German
International: Austria, Germany
# You will also like these agencies
---
AGILE CRM SOLUTIONS - SALES & MARKETING BASED ON SALESFORCE.COM
We are the selected Salesforce Partner for SMEs, start-ups and non-profit organizations. Our experience with more than 500 projects and our agile implementation and consulting approach make us your preferred service provider, when it comes to Salesforce.
Certified Professionals: 3
AppExhange Reviews: 48
AppExhange Rating: 4.7
International: 4 Countries
---
Business Consulting, Systems Integration, Training
BearingPoint uses a hands-on approach together with deep analysis to get a full understanding of your business challenges and help you shape your digital strategy.
Certified Professionals: 97
AppExhange Reviews: 27
AppExhange Rating: 4.9
International: 11 Countries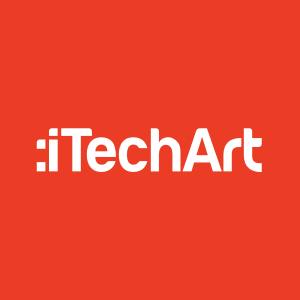 TOP CONSULTANT
---
Experts in all things Salesforce!
iTechArt Group has more than ten years of experience in delivering customer-centric and next-gen Salesforce solutions. Their team comprises 80+ certified Salesforce Consultants, Architects, and Developers who have the necessary skills to dive into your Salesforce implementation needs. They provide a full range of Salesforce consulting services from consulting on implementation, migrating the existing solution to Salesforce or integration with third-party tools, configuration and customization, audit services, custom development, staff augmentation, full support, and managed services.
Salesforce Client Review
"Great Team of Experts! We worked with iTechArt to build customizations to make Salesforce work best for our specific use case. Together with iTechArt, we came up with several improvements that turned out to be vital for successful onboarding. We quickly understood we were on the same page and could achieve what we wanted easily and promptly with iTechArt."
Anton Komukhin
Head of Product Management - Unlimint
Certified Professionals: 32
AppExhange Reviews: 25
AppExhange Rating: 4.9
International: 6 Countries
---
We design customer relations with Salesforce
We support businesses in their digital transformation. Whether e-commerce and content platforms, CRM, product data management, digital marketing and AI: our Salesforce based and connected solutions are user-oriented, emotional, targeted, and intelligent.
Certified Professionals: 30
AppExhange Reviews: 53
AppExhange Rating: 4.8
International: 2 Countries
---
Enabling Better Relationships - Europe's first certified Partner
Nexell helps you to maximize your Salesforce / CRM investment with:- Over 15 years experience - Nexellerator solutions for Startups & FinTECH industry- An international, multilingual & multicultural team- NexellAngels for Non-Profit organizations
Certified Professionals: 11
AppExhange Reviews: 49
AppExhange Rating: 4.9
International: 6 Countries