Summary
We see ourselves as a partner of our clients, whose special requirements and needs flow into the project straight from the first idea. From strategy consultation to concept creation and UX design, to operation in the cloud – together we develop and implement scalable digital products and solutions. Our approach relies on new work and agile methodologies such as scrum and design thinking. Companies like EMP, Britax Römer, Fricke, Walter de Gruyter, Mevaco, Innio, EnviaM, Unitedprint and Jochen Schweizer trust in our competence.
With our blog Handelskraft.com, annual Trend Book, and Handelskraft Conference, we network industry knowledge and provide insight into current opportunities and developments of digital brand management. In order to comprehensively prepare professionals and executives for the entrepreneurial challenges of the digital world, we launched Digital Business School together with Steinbeis Technology Group in 2015.
With our groundbreaking solutions, we have been able to establish ourselves as one of the leading digital agencies in German-speaking Europe and are now among the top 10 largest companies in the industry.
Highlights
We offer the full service range from strategic consulting over the implementation till a continous advancement in a long term partnership with our customers
We are the specialists for any kind of multi cloud projects covering B2B and B2C with the Commerce/Sales/Service/Community/Marketing Cloud & Pardot
We support our customers in integrating Salesforce solutions into their IT landscape with our extensive integration experience to ERP, CMS and PIM/MDM
# Focus
# Service lines
# Salesforce Expertise
#25% Preconfigured Solutions
# Certifications (112)
# Portfolio
Key clients:
# Geographic Focus
Languages: English, German
International: Austria, Germany
# You will also like these agencies
---
Digital. Transformation. Growth.
Wir sind Experten für Kundenmanagement und Kundenservice. Und was könnte uns deshalb mehr am Herzen liegen, als auch Ihnen einen perfekten Service zu bieten? Mit den neuesten Tools auf dem Markt begleiten wir Sie in die digitale Zukunft.
Certified Professionals: 3
AppExhange Reviews: 0
AppExhange Rating: 0
International: 2 Countries
---
Consultant by curexus GmbH
curexus is a recognized Salesforce Partner for ESMB, Midmarket and General Business customers and the leading local partner in South-East Germany for consulting, implementation, development and operation of Salesforce solutions.
Certified Professionals: 9
AppExhange Reviews: 8
AppExhange Rating: 4.8
International: 2 Countries
---
Efficient and robust processes & innovative solutions for Salesforce
aquilliance is a specialist consulting firm based in Hamburg, Germany. Our focus is the optimisation of sales and CRM business processes as well as the implementation of Salesforce. We are 100% dedicated to measurable value for our partners and customers.
Certified Professionals: 22
AppExhange Reviews: 37
AppExhange Rating: 4.9
International: 5 Countries
---
We bring back the fun to consulting
Our team of certified Salesforce experts will help you with your digital transformation. Based on the Salesforce platform, we help our customers to quickly design, implement and optimise successful CRM solutions.
Certified Professionals: 25
AppExhange Reviews: 1
AppExhange Rating: 5
International: 7 Countries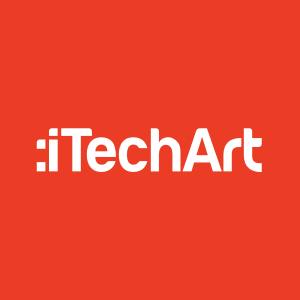 TOP CONSULTANT
---
Experts in all things Salesforce!
iTechArt Group has more than ten years of experience in delivering customer-centric and next-gen Salesforce solutions. Their team comprises 80+ certified Salesforce Consultants, Architects, and Developers who have the necessary skills to dive into your Salesforce implementation needs. They provide a full range of Salesforce consulting services from consulting on implementation, migrating the existing solution to Salesforce or integration with third-party tools, configuration and customization, audit services, custom development, staff augmentation, full support, and managed services.
Salesforce Client Review
"Great Team of Experts! We worked with iTechArt to build customizations to make Salesforce work best for our specific use case. Together with iTechArt, we came up with several improvements that turned out to be vital for successful onboarding. We quickly understood we were on the same page and could achieve what we wanted easily and promptly with iTechArt."
Anton Komukhin
Head of Product Management - Unlimint
Certified Professionals: 32
AppExhange Reviews: 25
AppExhange Rating: 4.9
International: 6 Countries