Summary
At CW we place the customer at the center of our attention, hence we adapt our methodology, approach, and communication to respect your company culture and way of working.
Indeed our project methodologies have been adapted to provide a full cycle waterfall, a semi-agile or even full agile project management.
OUR RANGE OF SERVICES IS WIDE AND WE EXCEL IN:
CRM Consulting and Implementation: Our team is committed to providing the solution adapted to your needs and beyond. Our priority is to understand your business and to get you where you want to be. To do it, we dedicate our multiple industries' expertise to reach excellence.
Change Management: Implementation is important, but without the right training, communication and "learning" processes the application is condemned. Ensure your success with the right change management strategy that corresponds to your team's culture.

Support And Maintenance: We provide flexible and comprehensive support and maintenance options. Our managed services team will ensure the up to date status of your application by performing expertise/consultancy, development, training, and support.

WE ARE THE LEADING PLATINUM PARTNER IN THE GCC REGION
CLOUDWORKS HAS A TRACK RECORD OF 120+ PROJECTS
ALL OUR CONSULTANTS ARE CERTIFIED WITH 60+ CERTIFICATIONS
5 STARS CUSTOMER SATISFACTION ON THE APPEXCHANGE
MORE THAN 60 CUSTOMERS IN UAE, SAUDI ARABIA, BARHEIN, OMAN, QATAR
With a team having experience within several industries and with a high Salesforce expertise you are ensured to get the most of your CRM.
# Focus
# Service lines
#25% Field Service Lightning
# Salesforce Expertise
#20% Preconfigured Solutions
# Certifications (305)
# Portfolio
Key clients: Abdul Latif Jameel, Dubai Investments, Dubai World Trade Center, Ooredoo, DP World, Omantel, EMAAR, Global Village
# Geographic Focus
Languages: English, French
International: Bahrain, Egypt, India, Jordan, Kuwait, Lebanon, Oman, Qatar, Saudi Arabia, United Arab Emirates, United Kingdom, United States, Canada
United States: California, Minnesota
Canada: Alberta
# You will also like these agencies
---
More than 100 customers trust us with their success
Changi is a Salesforce Platinum partner in the EMEA with offices in Dubai, Beirut, and Malta, offering Salesforce CRM implementations in UAE, Saudi Arabia, Kuwait, Qatar, Bahrain, & Cyprus.Request a demo & let's discuss your Salesforce requirements.
Certified Professionals: 15
AppExhange Reviews: 47
AppExhange Rating: n/a
International: 21 States
---
Your Salesforce Partner in the GCC with 300+ Implementations
Cloud Concept is your partner of choice for bespoke and out-of-the-box Salesforce solutions across different industries in the GCC Region.Since 2009 we have successfully delivered 300+ Salesforce implementations.
Certified Professionals: 5
AppExhange Reviews: 18
AppExhange Rating: n/a
International: 12 States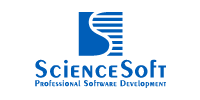 ---
Salesforce consulting and development for your digital success
ScienceSoft is a US-based IT consulting and software development company founded in 1989. We are a team of 700 employees, including technical experts and BAs.
Certified Professionals:
AppExhange Reviews: n/a
AppExhange Rating: n/a
International: 11 States
---
Don't Just Do Digital, Be Digital
Cognizant provides end-to-end Salesforce implementation services. They have won multiple Salesforce Partner Awards in different categories from 2014 up to the current year. The consulting company commits to bring strong cross-industry knowledge from a global scale and drive your company's next-generation business development through advanced AI technologies and CX transformations. With Cognizant, you can maximize your ROI and deliver a higher business value and market penetration.
Certified Professionals: 4782
AppExhange Reviews: 80
AppExhange Rating: n/a
International: 33 States