AIP - Applied Innovation Partner
Get real added value into your insurance processes and applications
As your partner of insurance companies, we are specialized in enabling our customers to innovate their omnichannel sales strategy, customer and partner engagement and commission management with Salesforce.
Renowned companies in the insurance industry profit from our innovative processes and therefore place their trust in us.
Example references:
Omni Channel Compensation Management: Omni Channel - and value-added-oriented compensation models to reduce acquisition costs and to finance all participants in the sales process
Next Best Actions in Sales and Distribution: "Next-Best-Action"-control in service and broker sales, to actively support customer and broker advisors and not to miss any conversation or sales situations.
Omni Channel Offer Tracking: Omni Channel offers tracking for all sales channels with a rule-based, automated follow-up process to increase the closing rate and profitability.
Our maxim: understandable, precise and applicable. What can we do for you? Call us at +49 221 986 589 93 or write to us at info@aip.consulting
FIELDS OF INNOVATION:
Omni Channel Management
Customer Engagement
Sales Automation
Context-based sales & marketing processes
SPECIALIST AREAS:
Commission Management
Sales Management
Sales
Marketing
Customer Service
SALESFORCE FOCUS:
Sales Cloud
Service Cloud
Financial Cloud
# Focus
# Service lines
# Salesforce Expertise
#25% Preconfigured Solutions
# Certifications (3)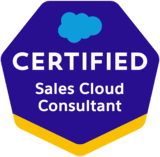 1 x Certified Sales Consultant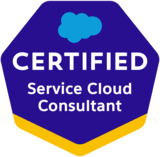 1 x Certified Service Consultant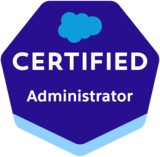 1 x Certified Administrator
# Portfolio
Key clients:
# Geographic Focus
Languages: English, German
International: Germany
# You will also like these Salesforce partners
---
Efficient and robust processes & innovative solutions for Salesforce
aquilliance is a specialist consulting firm based in Hamburg, Germany. Our focus is the optimisation of sales and CRM business processes as well as the implementation of Salesforce. We are 100% dedicated to measurable value for our partners and customers.
Certified Professionals: 37
AppExhange Reviews: 48
AppExhange Rating: 4.9
International: 5 Countries
---
Your holistic Salesforce partner.
MINDSQUARE is a German based IT-consultancy with focus on individual software and technology solutions. MINDFORCE experts implement and optimize Salesforce solutions and provide Salesforce support.
Certified Professionals: 57
AppExhange Reviews: 41
AppExhange Rating: 4.7
International: Germany
---
Salesforce Beratung und Entwicklung
Beratung und Entwicklung für kleine und mittlere Unternehmen.
Certified Professionals: 4
AppExhange Reviews: 0
AppExhange Rating: 0
International: Germany
---
Digital Commerce Inspiration
With consistent focus on Salesforce Cloud services of the highest quality, Mobizcorp has been leading world-renowned brands to success since 2003. We deliver outstanding digital commerce solutions for a superior shopping experience.
Certified Professionals: 18
AppExhange Reviews: 0
AppExhange Rating: 0
International: 3 Countries
---
Ihr Premiumpartner für Salesforce
team neusta bietet Beratung, Entwicklung und Implementierung von Salesforce in Kombination mit Leistungen aus den Bereichen Technology, Design, Usability und Kommunikation von über 1.100 team neusta Kollegen.
Certified Professionals: 2
AppExhange Reviews: 0
AppExhange Rating: 0
International: 2 Countries