Summary
Consulting:
Commerce Technology Roadmap
Marketing & Service Cloud Planning
Data optimization & Analytics Experience Design
Multi-Cloud Implementation:
Commerce Implementation & Upgrades
Marketing Implementation & analytics
Integrations – CX clouds, backend systems
Managed Services:
Site support and monitoring
Campaign Maintenance & monitoring
QA Automation
About:
Digital Commerce: B2C and B2B
Digital Experience Management
Custom Development
# Focus
# Service lines
# Salesforce Expertise
#25% Preconfigured Solutions
# Certifications (6)
# Portfolio
Key clients:
# Geographic Focus
Languages: English
International: India
# You will also like these agencies
---
Relevant & strategic insights you can put to work in under 6 weeks
Magna Marketing is a boutique Salesforce implementation & advisory consultancy in NYC focused on the Pardot, Sales Cloud, and Marketing Cloud product lines. We are deeply invested in each client relationship and work tirelessly to do the job right.
Certified Professionals: 5
AppExhange Reviews: 31
AppExhange Rating: n/a
International: 2 States
---
Bodhtree Salesforce Platinum Cloud Alliance Partner
Bodhtree delivers spectrum of Salesforce Services - including business and technology consulting, Migration to Lightning, Salesforce Mobility, Process re-engineering, Road-map strategy, Implementation, Integration, Upgrades and maintenance.
Certified Professionals: 20
AppExhange Reviews: 7
AppExhange Rating: n/a
International: 7 States
---
Your Salesforce and quote-to-cash AppExchange applications experts
Cloudely provides enterprise cloud services for Salesforce™ and Quote to Cash related Salesforce™ AppExchange™ applications. Cloudely has partnered with all major Salesforce AppExchange App vendors to bring you the best vendor and industry practices.
Certified Professionals: 23
AppExhange Reviews: 1
AppExhange Rating: n/a
International: 2 States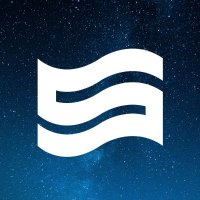 ---
Linking Strategy, Innovation, and Business Results
Stratus360 is an innovative and client-centric Salesforce Platinum Consulting Partner supporting clients worldwide. Our client solutions include implementations, advisory, and managed services.
Certified Professionals: 33
AppExhange Reviews: 33
AppExhange Rating: n/a
International: 3 States
---
Solving Industry problems using Salesforce
Technology Mindz is a prominent Salesforce Consultant, providing the best Salesforce consulting and implementation services. Our iterative methodology to identify and address your challenges delivers on your defined objectives in the most efficient and cost-effective manner.
We have a strong team equipped with a wide range of Salesforce skills and domain knowledge to provide you with unrivaled expertise in the Finance, Advisory, Real-estate, and E-commerce industries. Our Salesforce certified professionals stay up to date with the latest advancements and help our clients take advantage of them.
Our primary goal is to provide you with exceptional service to help you expand your business to new heights.
Please contact us right away to expedite your business transformation.
Certified Professionals: 7
AppExhange Reviews: 3
AppExhange Rating: n/a
International: 2 States