Let us help you reimagine your customer journey
Highlights Multi year experience in Manufacturing and Professional Service industries within the Malaysia and South East Asia.
Proven methodology to help customers achieve 10x improvements in digital revenue We focus on helping businesses looking into next stage revenue growth by scaling with automation
Description We are a team of software professionals with over 40 years in combined international project experience. We have worked with Fortune 500 companies as well as SMEs to achieve business goals with technologies + the right processes.
Tentspark focuses on three key pillars of digital transformationCustomer Relationship ManagementWe guide and train clients to use the correct practices, strategies and technologies to improve profitability
Marketing AutomationWe offer solution for you to target the right audience and market to them on multiple channels online such as web, social and email.Mobile and Cloud enablementWe help businesses scale faster with our tailored made cloud based software solutions.
Why us?
We have helped new generations of business leaders to transformed their startups or their family business by finding blue ocean strategies. We have clients who transformed from B2C to B2B business and triple grew their numbers! We have helped clients moved to new market out of the Asia region.
Certified Professionals

2

Salesforce Certifications

5

Appexchange Reviews

0

Appexchange Rating

0/5

YEAR OF FOUNDING

2012

Email

ask@tentspark.com

Phone

60(12) 2027725
# Focus
# Salesforce Expertise
#25% Preconfigured Solutions
# Certifications (5)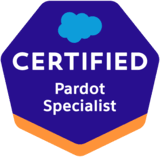 1 x Pardot Specialist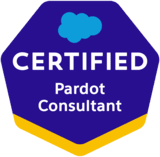 1 x Certified Pardot Consultant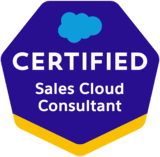 1 x Certified Sales Consultant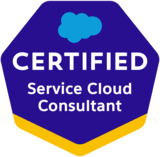 1 x Certified Service Consultant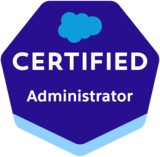 1 x Certified Administrator
# Portfolio
Key clients:
# Geographic Focus
Languages: English, Simplified Chinese, Traditional Chinese
International: Malaysia
# You will also like these Salesforce partners
---
Don't Just Do Digital, Be Digital
Cognizant provides end-to-end Salesforce implementation services. They have won multiple Salesforce Partner Awards in different categories from 2014 up to the current year. The consulting company commits to bring strong cross-industry knowledge from a global scale and drive your company's next-generation business development through advanced AI technologies and CX transformations. With Cognizant, you can maximize your ROI and deliver a higher business value and market penetration.
Certified Professionals: 11280
AppExhange Reviews: 111
AppExhange Rating: 4.7
International: 33 Countries
---
Transforming Lives
UST Global's Services for Salesforce include:(a) Sales process Planning & Assessment, and CRM Consulting(b) Implementation/Configuration and Customization (Force.com/Apex/VF/Lightning)(c) Ongoing Support and Global Helpdesk Services
Certified Professionals: 291
AppExhange Reviews: 45
AppExhange Rating: 4.8
International: 6 Countries
---
New Applied Now
Accenture is the #1 Salesforce global strategic partner and one of the world's leading consultancy companies. They work with 91 Fortune Global 100 companies and have received various recognitions from being a global leader, great employer, and corporate citizen. To date, they have more than 624K employees and are available in 200 locations globally. As a company, they are focusing on adding value to their customers from a 360 perspective.
Certified Professionals: 23617
AppExhange Reviews: 25
AppExhange Rating: 4.6
International: 60 Countries
---
Cloud Solutions & Implementation - Building Cloud Application - Integration
Boasting a wealth of experience & expertise in today's public cloud platforms and languages including Force.com, Google App Engine, Amazon Web Services and HTML5, Lava has proven proficiency in deploying innovative solutions in 8 countires
Certified Professionals: 25
AppExhange Reviews: 11
AppExhange Rating: 4.5
International: Malaysia
---
People Matter, Results Count
Capgemini has been recognized as one of the Salesforce global strategic consulting partners for over ten years and has received multiple Salesforce Innovation Awards. Their strengths are focused on thought-leading transformational solutions to various sectors globally. With acquisitions of Itelios, LiquidHub, and Lyons Consulting Group (LYONSCG), the consulting company has a robust global network of over 2,500 certified Salesforce and cloud experts. This has dramatically enhanced their capabilities and solutions to meet their clients' digital customer experience needs globally, accelerating innovation and competitiveness.
Certified Professionals: 8685
AppExhange Reviews: 31
AppExhange Rating: 4.7
International: 32 Countries