Salesforce Consulting Partner In Turkey
Highlights Our foundation which constitutes the Rapitek Culture and which we follow in all circumstances:- Honesty- Sustainability- Confidence- Ethical values- Superior Service Approach- Innovative Solutions
100% Customer Satisfaction
As a result of our high customer satisfaction principle, each of our customers has continued to work with us and some of our relationships have turned into partnerships.
24/7 SupportWe are at your side with an experienced technical support team who are always ready to provide solutions to your problems.
Description As Rapitek, our mission is to optimize the marketing, sales and after-sales activities of companies.Our vision is to ensure that companies have access to the latest technologies at the right time, in the right way, and at the most cost-effective.We are proud of making 100% customer-oriented service an integral part of Rapitek Culture since the day we were founded.Our outstanding customer portfolio consists of leading and leading companies in the market.Follower of Innovation and Technology As Rapitek, We are pleased to work with you!Honesty FirstWe document the infrastructure of all our services and our documents are easily understood even by users who do not have technical knowledge.
Certified Professionals

2

Salesforce Certifications

5

Appexchange Reviews

17

Appexchange Rating

4.9/5

YEAR OF FOUNDING

2018

Phone

+90 850 532 77 93
# Focus
# Salesforce Expertise
#25% Preconfigured Solutions
# Certifications (5)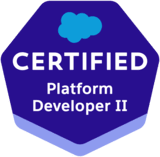 1 x Platform Developer II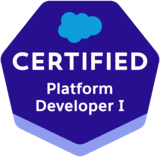 1 x Platform Developer I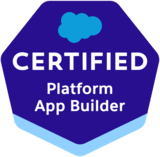 1 x App Builder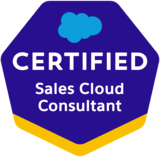 1 x Sales Cloud Consultant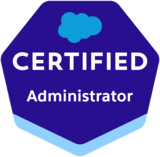 1 x Salesforce Certified Administrator
# Portfolio
Key clients:
# Geographic Focus
Languages: English
International: Turkey
# You will also like these Salesforce partners
---
Atlantic Technologies | Salesforce Implementation, Integration and Support
Atlantic Technologies is an International Cloud Consulting company with20+ years of CRM experience10+ years Salesforce Partnership 50+ Salesforce experts400+ successful International Salesforce ProjectsManufacturing, Services and Car Dealer
Certified Professionals: 128
AppExhange Reviews: 36
AppExhange Rating: 4.9
International: 8 Countries
---
Infosys provides end-to-end Salesforce® Consulting and Solutions
Digitally transform your enterprise and lead your industry with the help of the global team of experts of Infosys so you can change the customer experience you offer and succeed in the new normal. Infosys Salesforce service offerings can help ensure a superior experience to your customers, employees, and partners. They have reinforced our capabilities and offerings in driving outstanding customer experiences by acquiring Fluido and Simplus.
Client feedback from AppexChange:
"Infosys provided domain and industry expertise to craft scalable solutions for our new Salesforce implementation. The team was extremely knowledgeable on Salesforce products and solutions but also learned and recommended to pivot to new capabilities as they were released during our initiative."
Certified Professionals: 6996
AppExhange Reviews: 395
AppExhange Rating: 4.9
International: 17 Countries
TOP CONSULTANT
---
Salesforce Partner Since 2007 (started in Turkey - now in UK, UAE, Germany)
INSPARK provides customer-centric digital transformation consulting together with complete code development, enabling you to maximize the use of the cloud-based platform. Using Salesforce's native features and following the agile project development methodology step-by-step, we share the project progress throughout the entire process.
Certified Professionals: 58
AppExhange Reviews: 66
AppExhange Rating: 5
International: 16 Countries
---
Apex, Visualforce, Lightning, SalesCloud, ServiceCloud
Tekna is one of the leading IT services provider of Turkey. Tekna offers Software Solutions and IT Workforce services to the top companies in Turkey, Azerbaijan, Turkmenistan, Kazakhstan, Tajikistan, Kyrgyzstan, Pakistan and Jordan.
Certified Professionals: 12
AppExhange Reviews: 5
AppExhange Rating: 4.8
International: 2 Countries
---
Your Salesforce Partner in the GCC with 300+ Implementations
Cloud Concept is your partner of choice for bespoke and out-of-the-box Salesforce solutions across different industries in the GCC Region.Since 2009 we have successfully delivered 300+ Salesforce implementations.
Certified Professionals: 10
AppExhange Reviews: 18
AppExhange Rating: 4.9
International: 12 Countries