Pletra Technologies is the top Salesforce enabler company
Leading Salesforce consulting company with experience and expertise to drive Salesforce-powered digital transformation for your enterprise.
# Focus
# Service lines
14.29%
14.29%
14.29%
14.29%
14.29%
14.29%
14.29%
#14.29% Einstein Analytics
# Salesforce Expertise
# Portfolio
Key clients:
# Geographic Focus
Languages:
International: India
# You will also like these Salesforce partners
---
Process and Technology Consulting Services for Salesforce.com Ecosystem
Mirketa helps in end to end Salesforce Custom Solution.- Process Modeling- Salesforce Implementation & Data Migration- Force.com Custom Applications- System Integration- Mobile Apps- Visualforce Development
Certified Professionals: 128
AppExhange Reviews: 72
AppExhange Rating: 4.9
International: 4 Countries
---
Accelerate your Digital Transformation
Appcino is an experienced and Salesforce partner offering customization, Sales cloud, Service cloud, Salesforce CPQ, Field Service Lightning, Mulesoft, Pardot, Data migration and AppExchange product development.
Certified Professionals: 134
AppExhange Reviews: 38
AppExhange Rating: 5
International: 2 Countries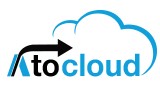 ---
Salesforce
Atocloud is a salesforce development company in India that helps to optimize the design according to the client's requirement. We have the best and most certified team of salesforce developers with 100% of client satisfaction.
Certified Professionals:
AppExhange Reviews: n/a
AppExhange Rating: n/a
International: India
---
The power of good advice
Alphaleo is a Salesforce advisory and consulting practice set up in 2021 by a core team that has been in this ecosystem for over 15+ years and has served customers across the globe. Our focus is to build a presence in India as a strategic market and expand into APAC and Europe.
Certified Professionals:
AppExhange Reviews: n/a
AppExhange Rating: n/a
International: India
---
Award-winning global digital agency (eCommerce & Digital Marketing)
BORN is an award-winning global digital agency with a core focus on creative, content and commerce. We provide a holistic suite of market-leading services, from bespoke content experiences to innovative digital marketing and eCommerce solutions.
Certified Professionals: 31
AppExhange Reviews: 1
AppExhange Rating: 5
International: 7 Countries