Innovative CRM Solutions delivered on time and in budget, always!
OPTANIUM combines the methodology knowhow of the MIT, Boston, USA, in delivering CRM projects on time, in budget with the extensive technical knowhow of our Indian specialist and the knowledge of local business processes through our local language speaking business analysts in your favour.
You will never feel so relaxed during an implementation of one of our key solutions or a custom build/ configuration or customization of salesforce.
We ensure your users participate, you have full transparency on the project progress, there is no interest to sell change requests so you will definitely stay in budget and we always deliver on time, as we have done since our inception in 2013.
On the average, we make less than 2 mistakes during development, which all were found out in acceptance testing. That is unparalleled in the whole industry.
You are invited to check out our secret of success, which is transparency and which we are not hiding from anyone.
Whether you are tired from awkward processes, complicated user screens, or just the high cost of your local integration partner, give us a call!
Highlights
Two-Click-Hotline app: Provides the leanest and quickest trouble ticketing handling capabilities ever on the salesforce platform. Ensures customer satisfaction, SLA tracking, knowledge database for solution templates and various integrations.
Automatic Lead Generation from your website. Plug a snippet into your website and get hot leads of companies seeking information for a buying decision straight into your lead list in salesforce. Assign sales reps based on your organisation structure.
Siebel Migration at no cost. Leverage our Indian subsidiary to reduce application maintenance cost of your existing Siebel installation while setting up a project to migrate. Save up to 100% of project cost and sleep well during the migration.
# Focus
# Salesforce Expertise
#25% Preconfigured Solutions
# Certifications (4)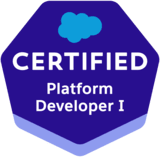 1 x Platform Developer 1 Certifications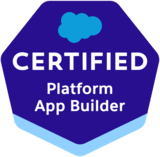 1 x App Builder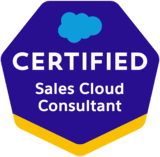 1 x Certified Sales Consultant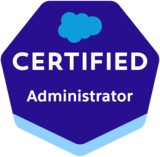 1 x Certified Administrator
# Portfolio
Key clients:
# Geographic Focus
Languages: English, German
International: Germany
# You will also like these Salesforce partners
---
Experience the commitment
CGI is a global IT and business process services provider delivering business consulting, systems integration and outsourcing services. CGI has been a Salesforce Platinum partner since 2011 delivering global customer success stories and expertise.
Certified Professionals: 829
AppExhange Reviews: 26
AppExhange Rating: 4.8
International: 21 Countries
---
Professional Service Automation | Salesforce Core Solutions | Integrations
entero AG offers an integrated solution for the management of all processes in Professional Service Companies - from applicant tracking throughout project- , resource-, time & expense management and interfacing to accounting systems.
Certified Professionals: 42
AppExhange Reviews: 10
AppExhange Rating: 4.9
International: Germany
---
Consulting, App Development, System Integration, Outsourcing Services
Arlanis Reply is the Reply Group's specialist in consulting, planning, producing and integrating Salesforce solutions and services. We configure Sales Cloud, Service Cloud, Community Cloud, Marketing Cloud or App Cloud or individual platform programming.
Certified Professionals: 275
AppExhange Reviews: 71
AppExhange Rating: 4.9
International: 3 Countries
---
CRM Business Consulting and Implementation in DE, CH, AT
As experienced Salesforce consultants we know about the needs of our customers. Combined with professional project management we plan, realize and support our clients to continuously maximize their market position.Interested? Email us: info@b2plus.de
Certified Professionals: 6
AppExhange Reviews: 2
AppExhange Rating: 5
International: Germany
---
We enable you to design customer-oriented processes digitally
With the capabilities of the Salesforce platform, we help you to meet the digital challenges of today and tomorrow. For our customers, we design and implement fast and sustainable CRM, Marketing Automation, CPQ, PIM, CMS and Commerce solutions.
Certified Professionals: 26
AppExhange Reviews: 19
AppExhange Rating: 4.7
International: Germany