Your Digital Solution Partner
Highlights Oferecemos soluções práticas para nossos clientes atenderem as demandas da transformação digital. Atuamos como parceiros diferenciados Salesforce para implantar projetos completos envolvendo customização, parametrização e integrações com diferentes legados e atendendo múltiplas áreas. Para atingir os níveis de eficiência e eficácia necessários nas customizações de nossos produtos, fomos pioneiros no Brasil na adoção de Automação de Testes, Metodologias Ágeis e práticas DevOps. Description A Objective Solutions é uma empresa multinacional especializada em soluções digitais, tendo em seu portfólio produtos para faturamento recorrente, desenvolvimento de software e consultoria Agile e DevOps.
Certified Professionals

4

Salesforce Certifications

6

Appexchange Reviews

0

Appexchange Rating

0/5

YEAR OF FOUNDING

1996

Phone

(11) 3139-1900
# Focus
# Salesforce Expertise
#25% Preconfigured Solutions
# Certifications (6)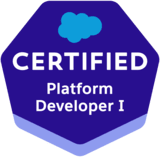 3 x Platform Developer 1 Certifications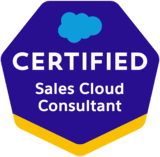 1 x Certified Sales Consultant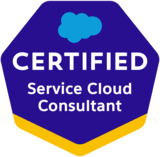 1 x Certified Service Consultant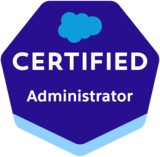 1 x Certified Administrator
# Portfolio
Key clients:
# Geographic Focus
Languages: English, Portuguese
International: Brazil
# You will also like these Salesforce partners
---
Tecnologias disruptivas com simplicidade e foco em resultados
Somos uma empresa de consultoria em TI orientada a revisão de processos e inovação. Nossa equipe tem forte expertise em gestão, assegurando nossos clientes a escolha ideal das soluções, através do caminho mais simples possível. Viemos para simplificar.
Certified Professionals: 60
AppExhange Reviews: 39
AppExhange Rating: 4.8
International: 3 Countries
---
Experiência, Comprometimento e Paixão pelo que fazemos. Essa é a INPULSO!
Buscamos sempre qualidade e excelência em nossas entregas, nós vestimos a camisa do cliente, pois acreditamos que só dessa forma há o engajamento na busca dos resultados que o cliente necessita. Somos uma empresa jovem, cheia de energia e conhecimento.
Certified Professionals: 14
AppExhange Reviews: 2
AppExhange Rating: 3.3
International: Brazil
---
Nós temos a habilidade de entender o seu negócio
Somos uma consultoria especializada nos produtos Core Business (Sales, Services e Marketing) da Salesforce.
Certified Professionals: 37
AppExhange Reviews: 21
AppExhange Rating: 4.7
International: Brazil
---
Leverage your marketing and engagement ecosystem to optimize your business
Solvis implements and integrates digital marketing platforms with CRM. By doing this, we connect consumers, relationship lifecycle, channels, technologies, data and governance to improve your customer engagement strategy
Certified Professionals: 7
AppExhange Reviews: 0
AppExhange Rating: 0
International: 8 Countries
---
Salesforce Fans & Experts - We love customer centric companies
Xappia se dedica a la implementación de los distintos módulos de la plataforma Salesforce.com implementando metodologías ágiles e iterativas para asegurar el éxito de cada uno de nuestros proyectos. ¡Aumente su ROI junto a un partner experto!
Certified Professionals: 17
AppExhange Reviews: 5
AppExhange Rating: 5
International: 12 Countries