Intelligent Experiences For Your Customers and Employees
At NeuraFlash we are obsessed with customer success and have a mission of helping our customers build their own Salesforce story leveraging the power of AI. We Specialize in building solutions that transform and optimize experiences: employee and customer.
We believe that every customer and solution is unique and therefore have IP, tools and best practices to help any business achieve its Salesforce goals. Whether it's taking your initial first steps, enhancing existing solutions, or ongoing optimization, we help customers leverage the power of Salesforce Einstein/AI to improve their businesses and get the most out of their Salesforce.com investment.
Our team is a group of Contact Center, Omni-Channel, Field Service, and Artificial Intelligence experts who bring a unique value proposition to customers blending best-in-class professional services, consulting, CRM, and deep knowledge of how to create the best experiences for enterprise companies.
| | | | | | | | | | | | | | | | | |
| --- | --- | --- | --- | --- | --- | --- | --- | --- | --- | --- | --- | --- | --- | --- | --- | --- |
| Sales Cloud | Service Cloud | Community Cloud | Analytics | Predictive Actions | AI | A.I. | Einstein | Bots | HeyWire | Chatbot | Field Service | Self-Service | Self Service | LiveMessage | Commerce Cloud | Salesforce Message |
Salesforce Sales & Service Journeys:
Our team delivers the best customer & employee engagement solutions for Sales, Service, Marketing, Analytics & Field Service
Our solutions increase sales, customer self-service, and employee productivity
Salesforce A.I. Solutions:
"Next Best Action/Offer" powered by Einstein PredictionIO in Salesforce Console
Conversational ChatBots – offer your customers a more personalized, predictive, and self-service option compared to a traditional search
Salesforce Digital Channels - Innovative solutions across Omni-Channels including:
"Intelligent Web Chat" utilizing Live Agent - increase sales and reduce cases
LiveMessage - 2-way SMS pilot/production
Mobile Messaging - Chatbots and "Snap-Ins"
Certified Professionals

340

Salesforce Certifications

1597

Appexchange Reviews

209

Appexchange Rating

4.9/5

YEAR OF FOUNDING

2016

Email

sales@neuraflash.com

Phone

1-844-638-7235
# Focus
# Service lines
#20% Field Service Lightning
#20% Lightning Experience
# Salesforce Expertise
#25% Preconfigured Solutions
# Certifications (1597)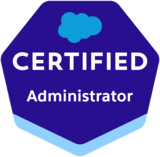 253 x Salesforce Certified Administrator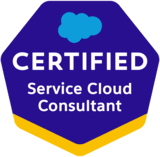 158 x Service Cloud Consultant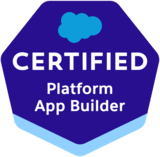 132 x App Builder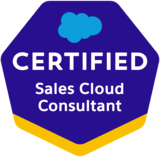 123 x Sales Cloud Consultant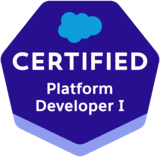 111 x Platform Developer I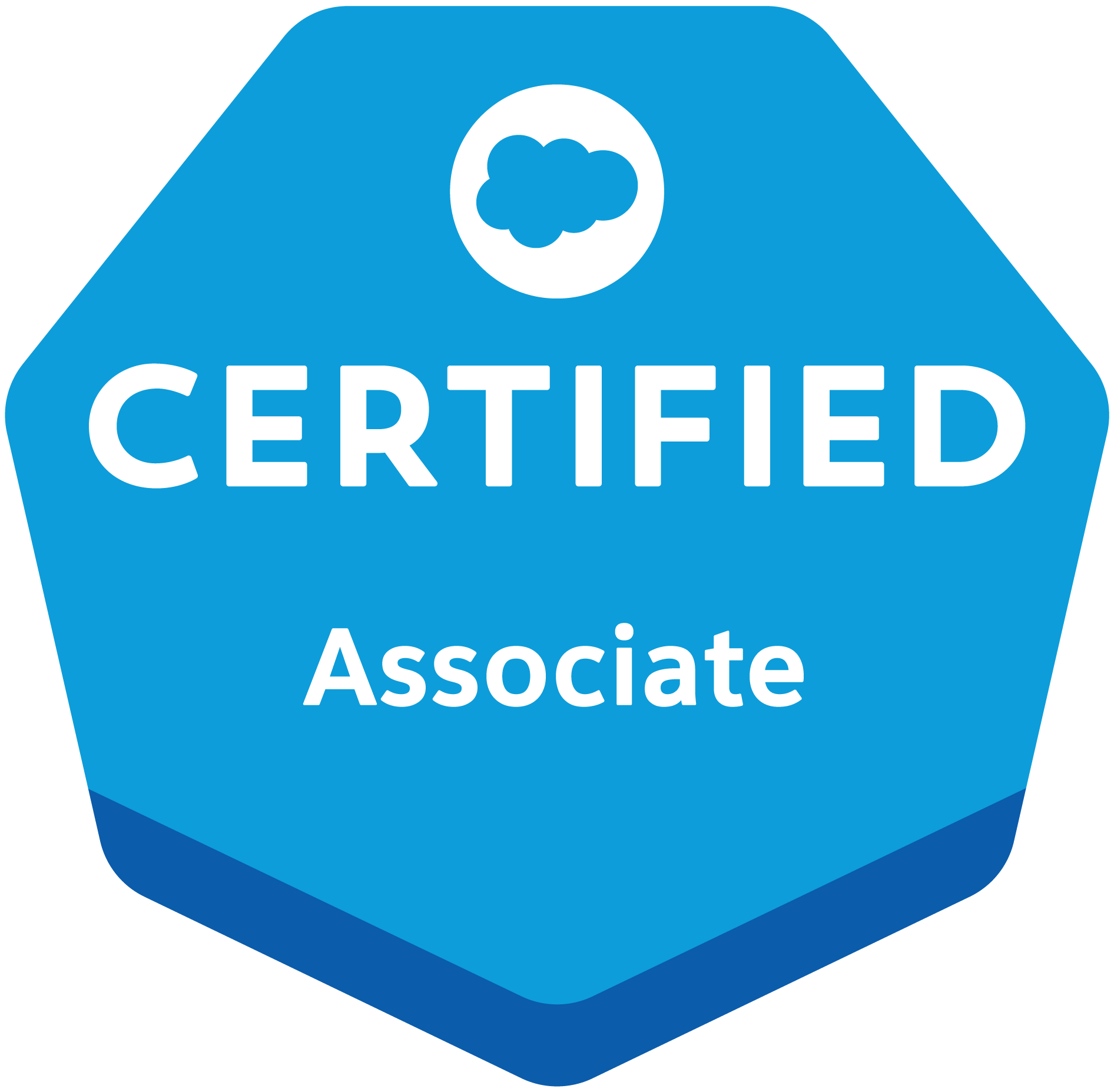 105 x Salesforce Certified Associate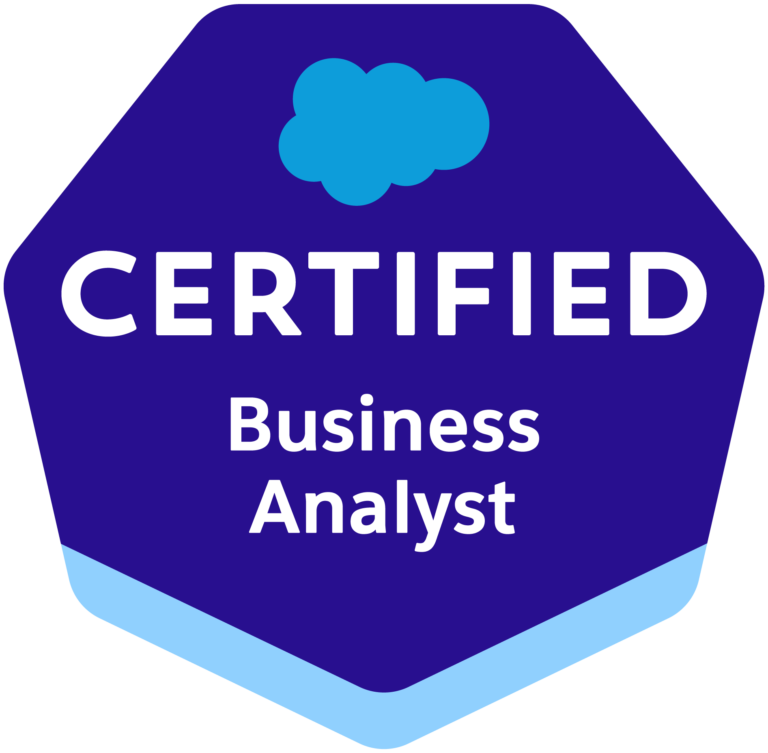 80 x Salesforce Certified Business Analyst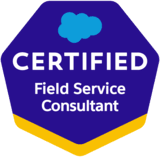 67 x Field Service Consultant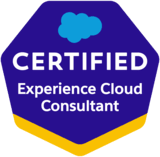 61 x Experience Cloud Consultant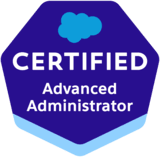 54 x Advanced Administrator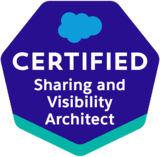 53 x Sharing & Visibility Architect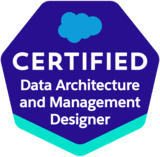 41 x Data Architecture & Management Designer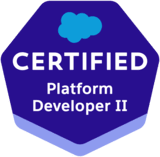 38 x Platform Developer II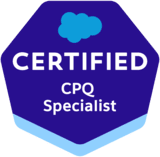 36 x CPQ Specialist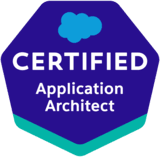 29 x Application Architect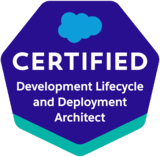 18 x Development Lifecycle & Deployment Architect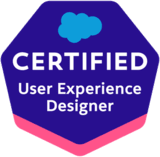 16 x User Experience Designer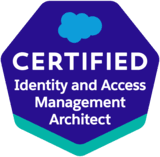 15 x Identity & Access Management Architect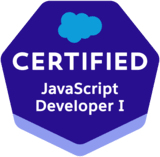 14 x Javscript Developer I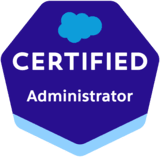 14 x Associate Administrator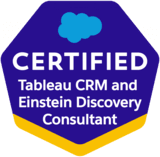 13 x Tableau CRM & Einstein Discovery Consultant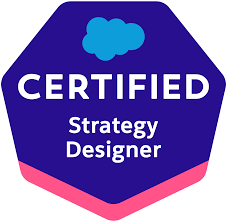 12 x Salesforce Certified Strategy Designer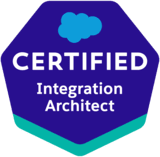 12 x Integration Architect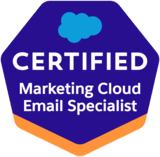 10 x Salesforce Certified Marketing Cloud Email Specialist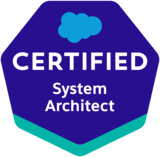 10 x System Architect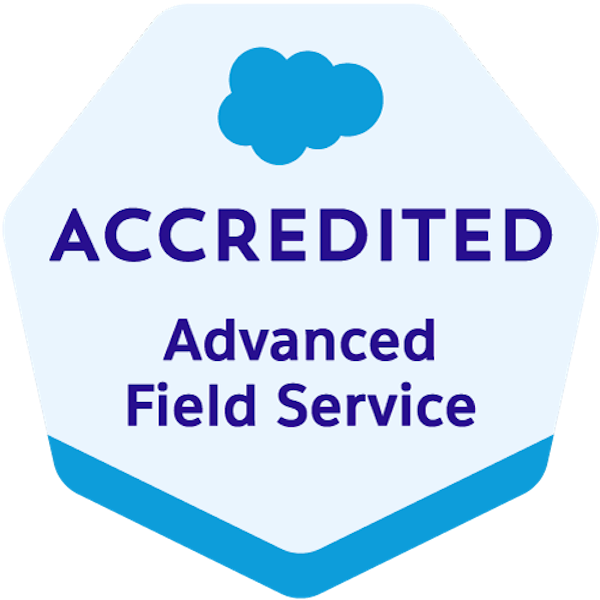 9 x Advanced Field Service Accredited Professional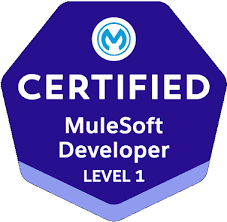 9 x MuleSoft Certified Developer - Level 1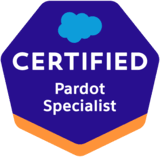 8 x Pardot Specialist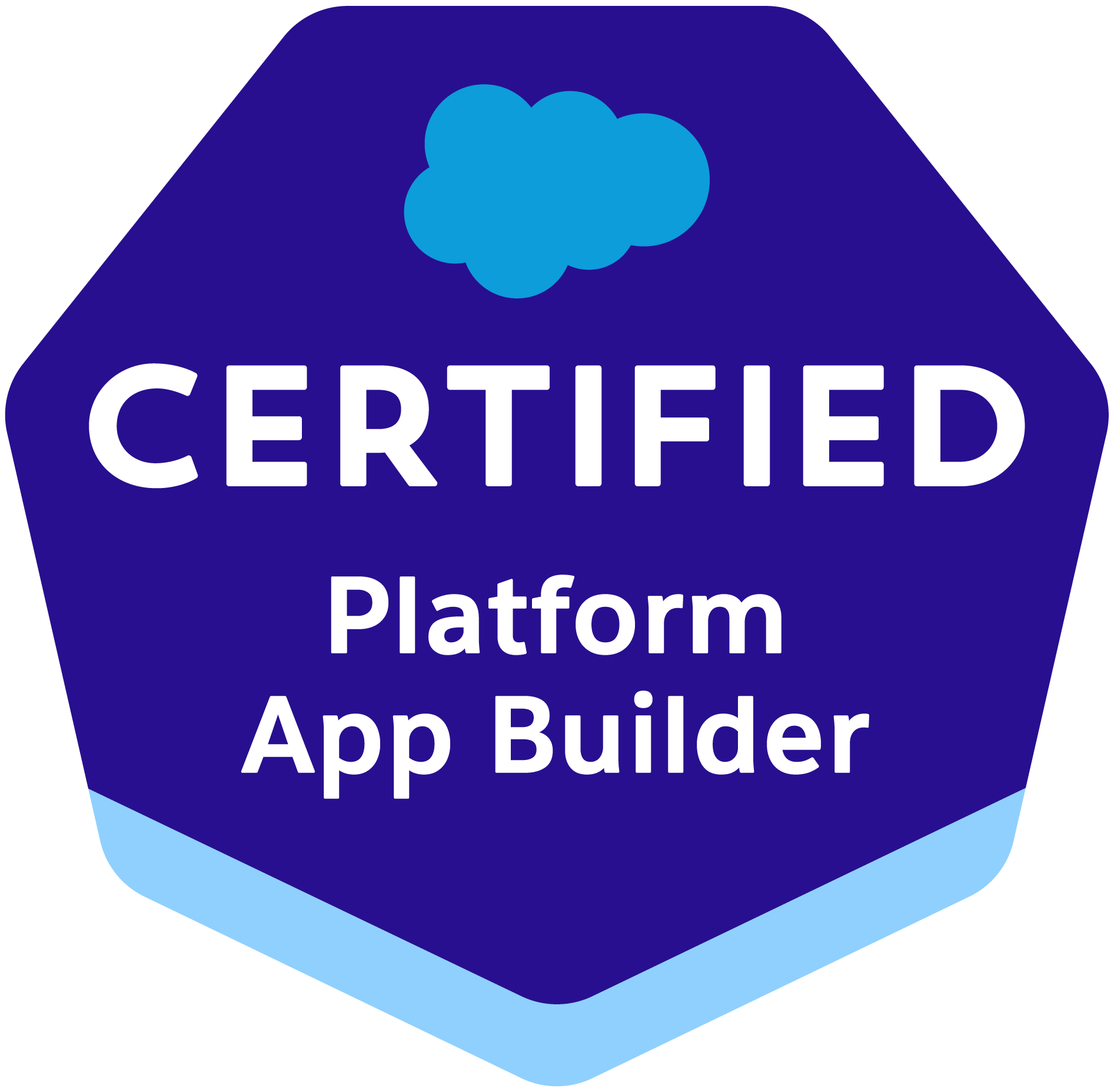 8 x Associate Platform App Builder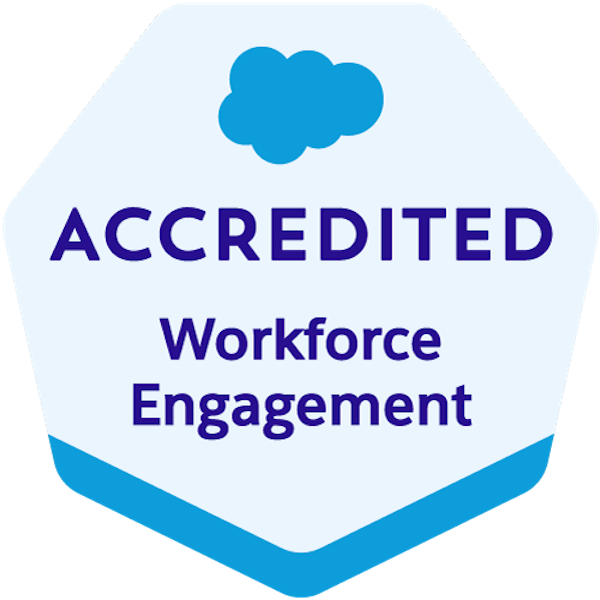 7 x Workforce Engagement Accredited Professional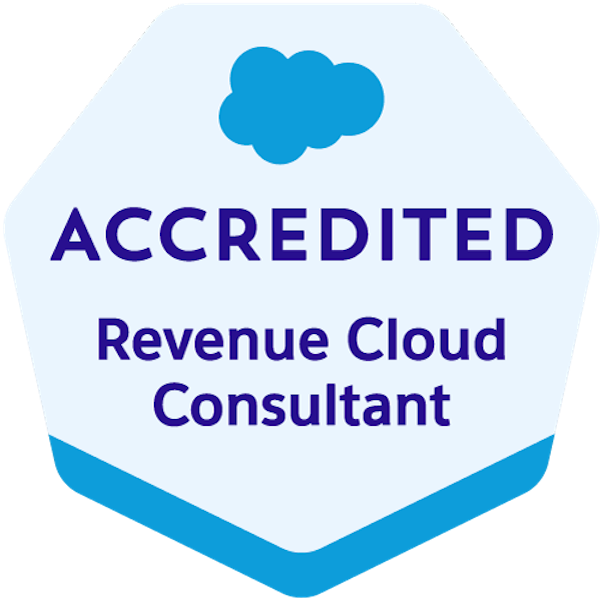 7 x Revenue Cloud Consultant Accredited Professional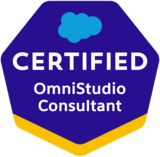 5 x OmniStudio Consultant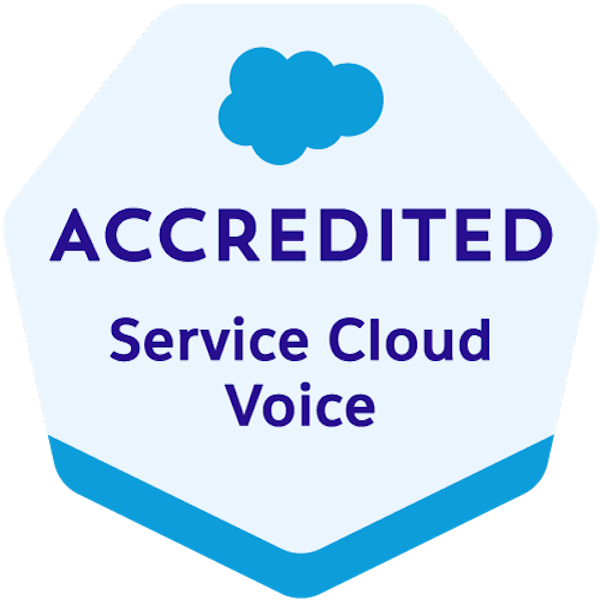 4 x Service Cloud Voice Accredited Professional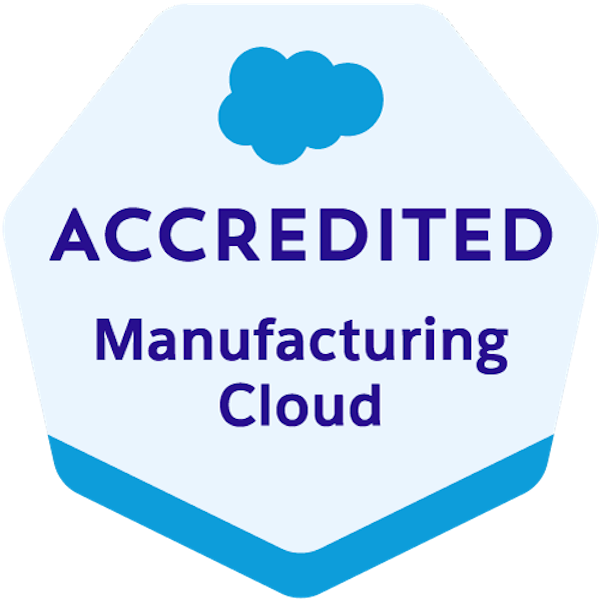 4 x Manufacturing Cloud Accredited Professional
4 x MuleSoft Certified Hyperautomation Specialist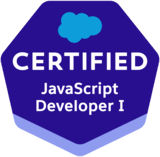 4 x Associate Platform Developer I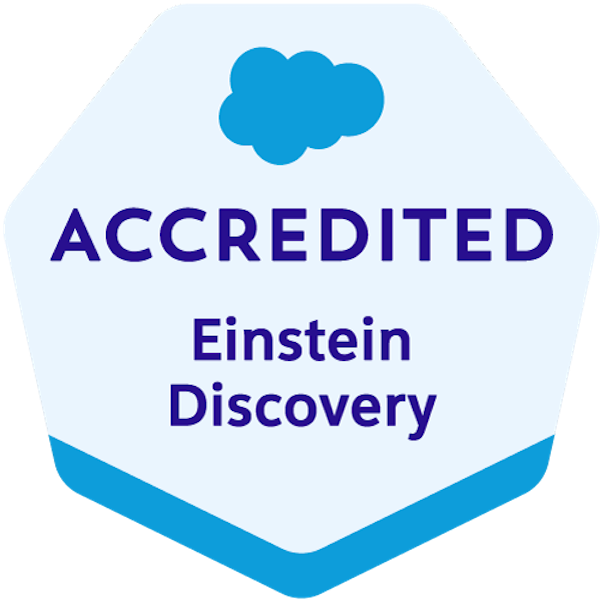 4 x Associate Einstein Consultant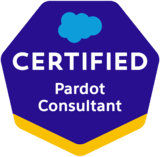 4 x Pardot Consultant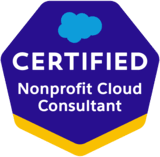 4 x Nonprofit Cloud Consultant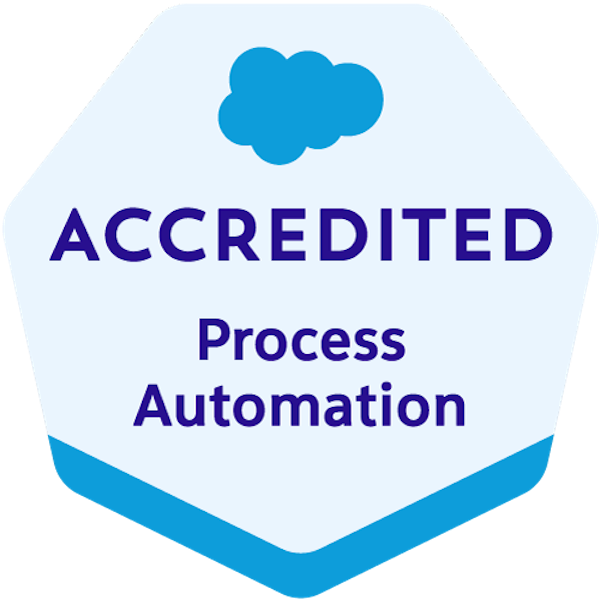 3 x Process Automation Accredited Professional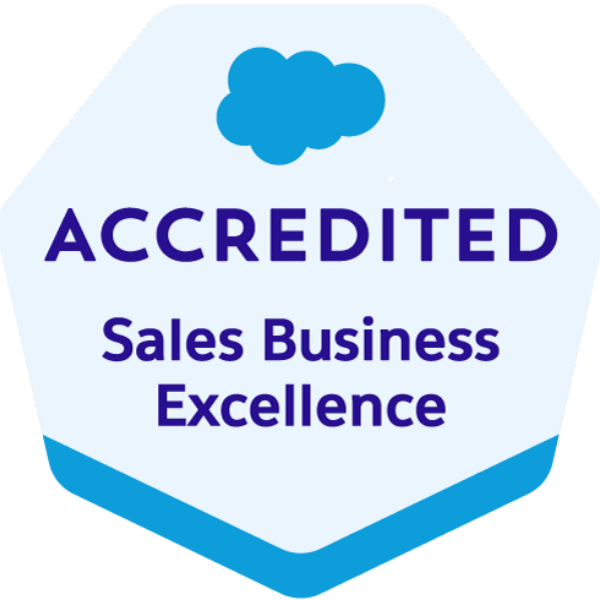 3 x Sales Business Excellence Accredited Professional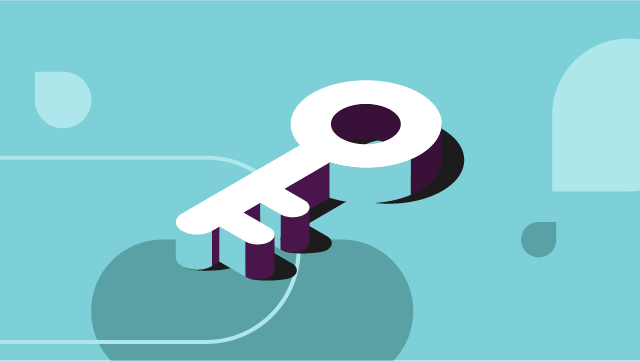 3 x Slack Certified Admin Exam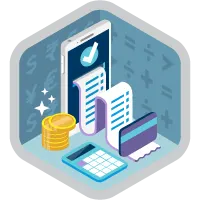 3 x Associate Billing Specialist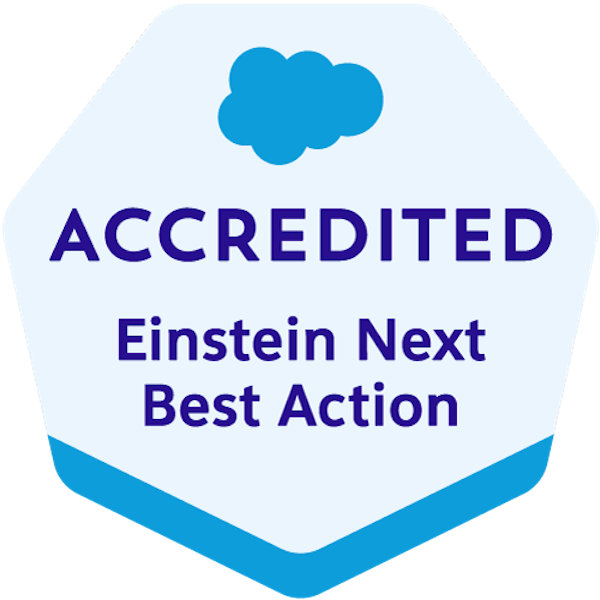 2 x Einstein Next Best Action Accredited Professional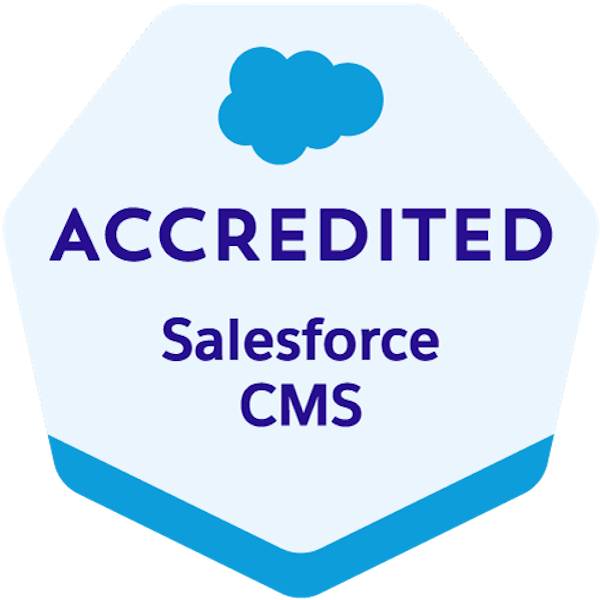 2 x Salesforce CMS Accredited Professional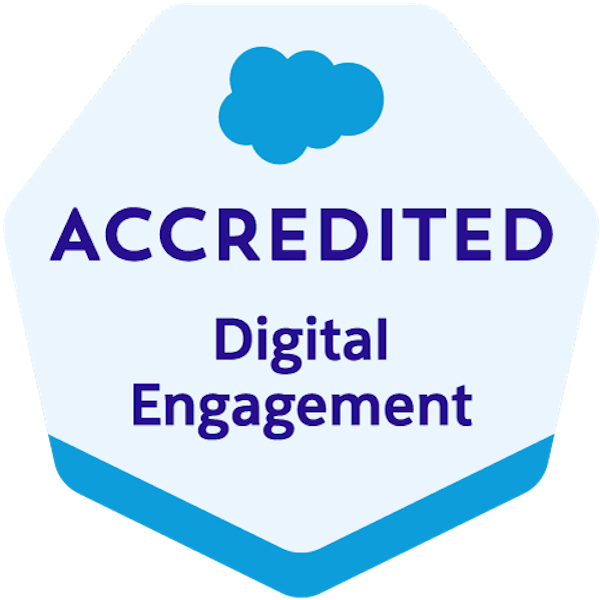 2 x Digital Engagement Accredited Professional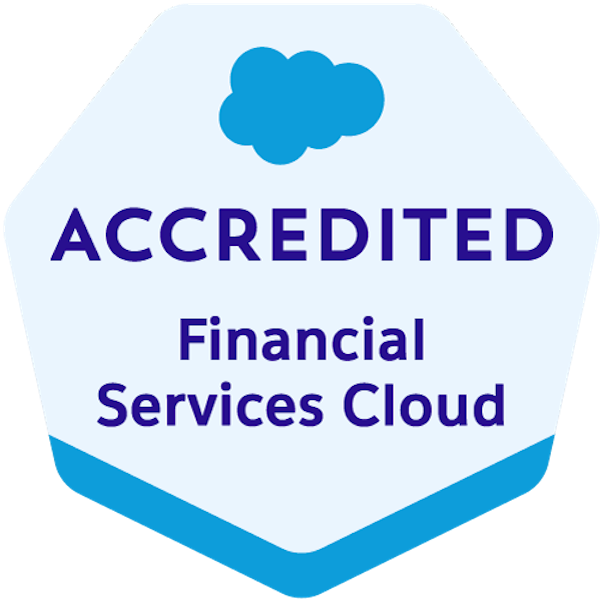 2 x Financial Services Cloud Accredited Professional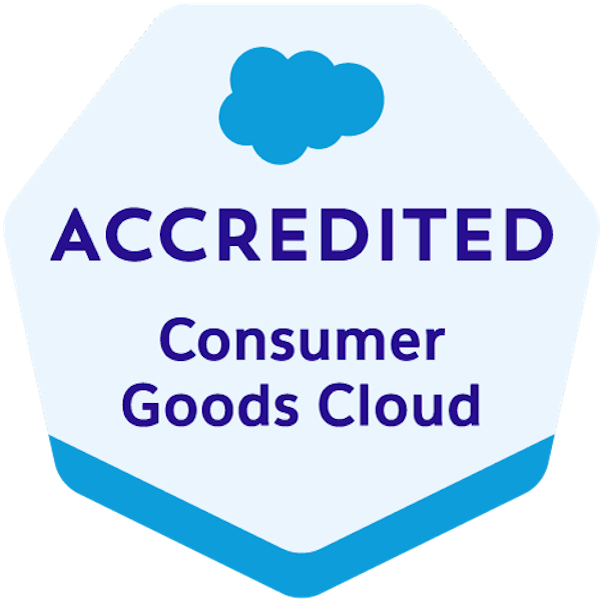 2 x Consumer Goods Cloud Accredited Professional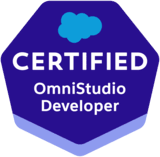 2 x OmniStudio Developer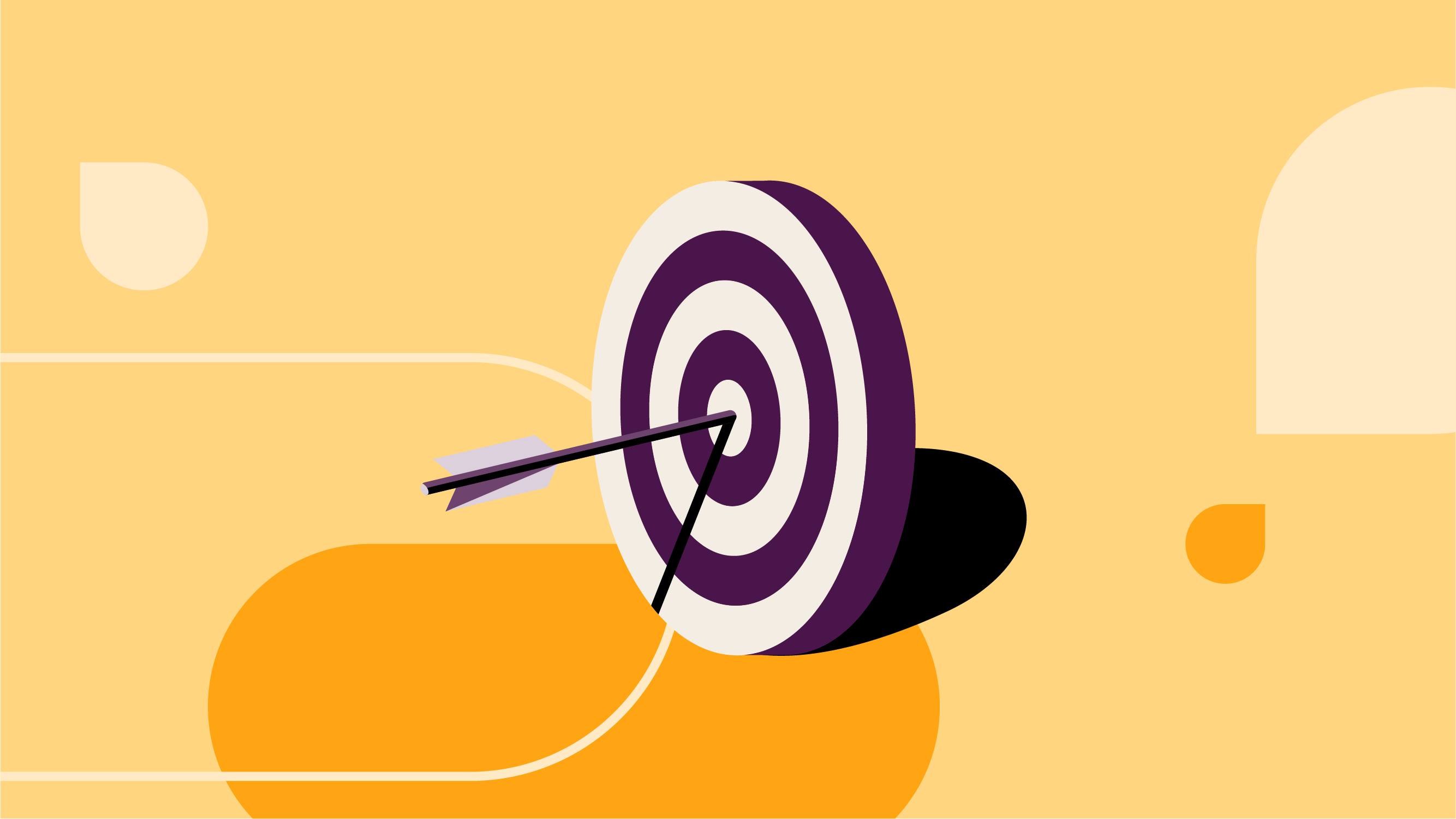 2 x Slack Certified Consultant Exam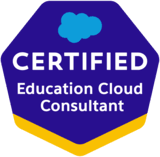 2 x Education Cloud Consultant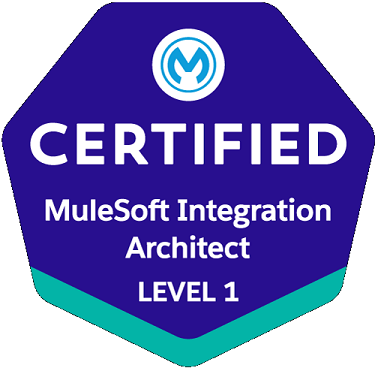 2 x MuleSoft Certified Integration Architect - Level 1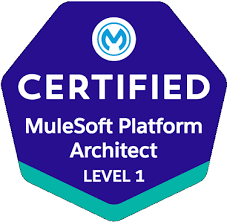 2 x MuleSoft Certified Platform Architect - Level 1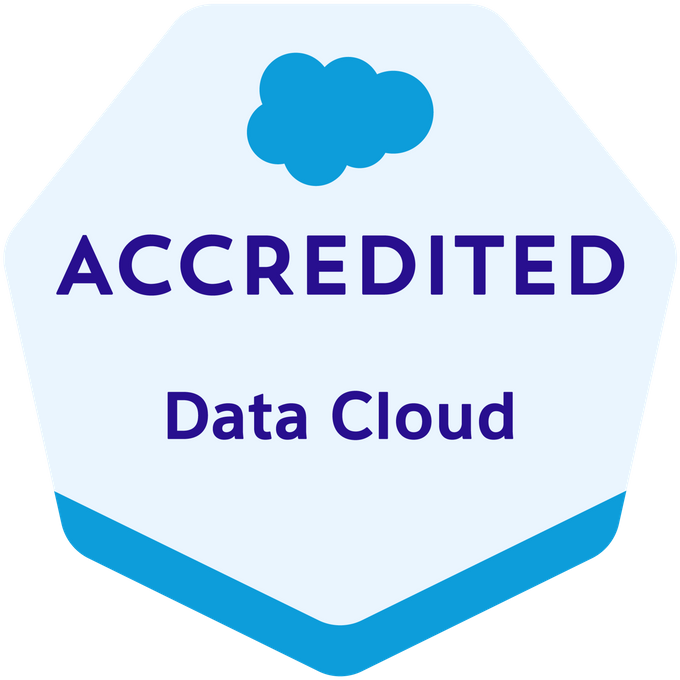 1 x Data Cloud Accredited Professional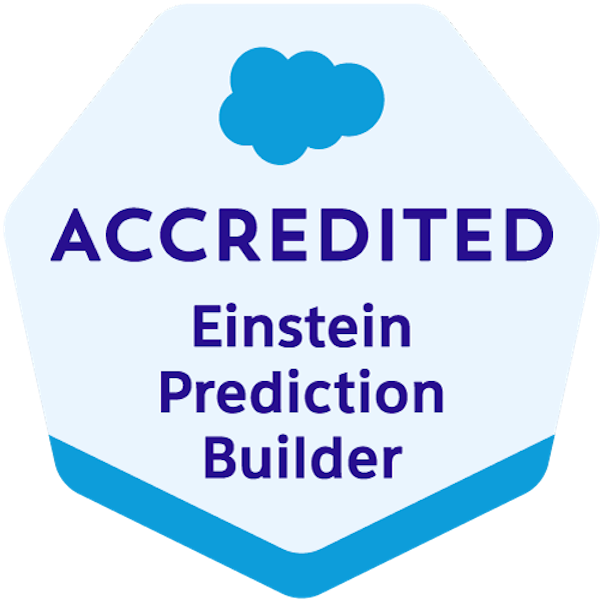 1 x Einstein Prediction Builder Accredited Professional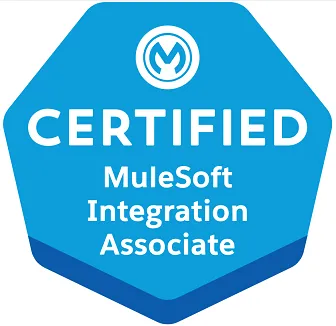 1 x MuleSoft Certified Integration Associate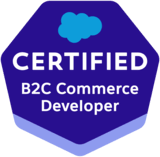 1 x B2C Commerce Developer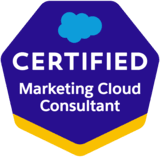 1 x Marketing Cloud Consultant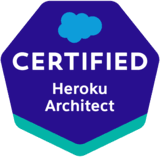 1 x Heroku Architect Designer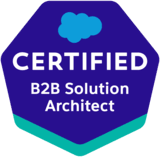 1 x B2B Solution Architect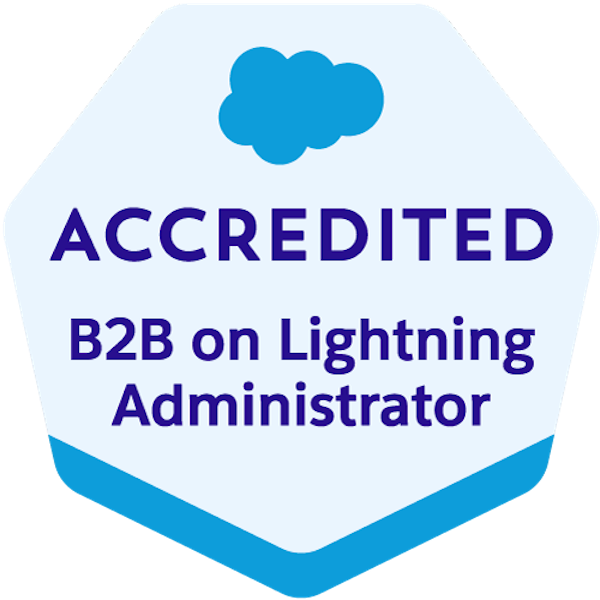 1 x B2B Commerce For Administrators Accredited Professional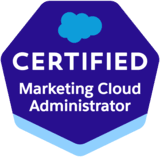 1 x Salesforce Certified Marketing Cloud Administrator
# Portfolio
Key clients:
# Geographic Focus
Languages: English
International: India, United States, Canada
United States: California, Colorado, Connecticut, Florida, Georgia, Illinois, Maine, Maryland, Massachusetts, Michigan, Missouri, New Hampshire, New Jersey, New York, North Carolina, Ohio, Pennsylvania, South Dakota, Tennessee, Texas, Vermont, Virginia, Washington, Wisconsin
Canada: Ontario
# You will also like these Salesforce partners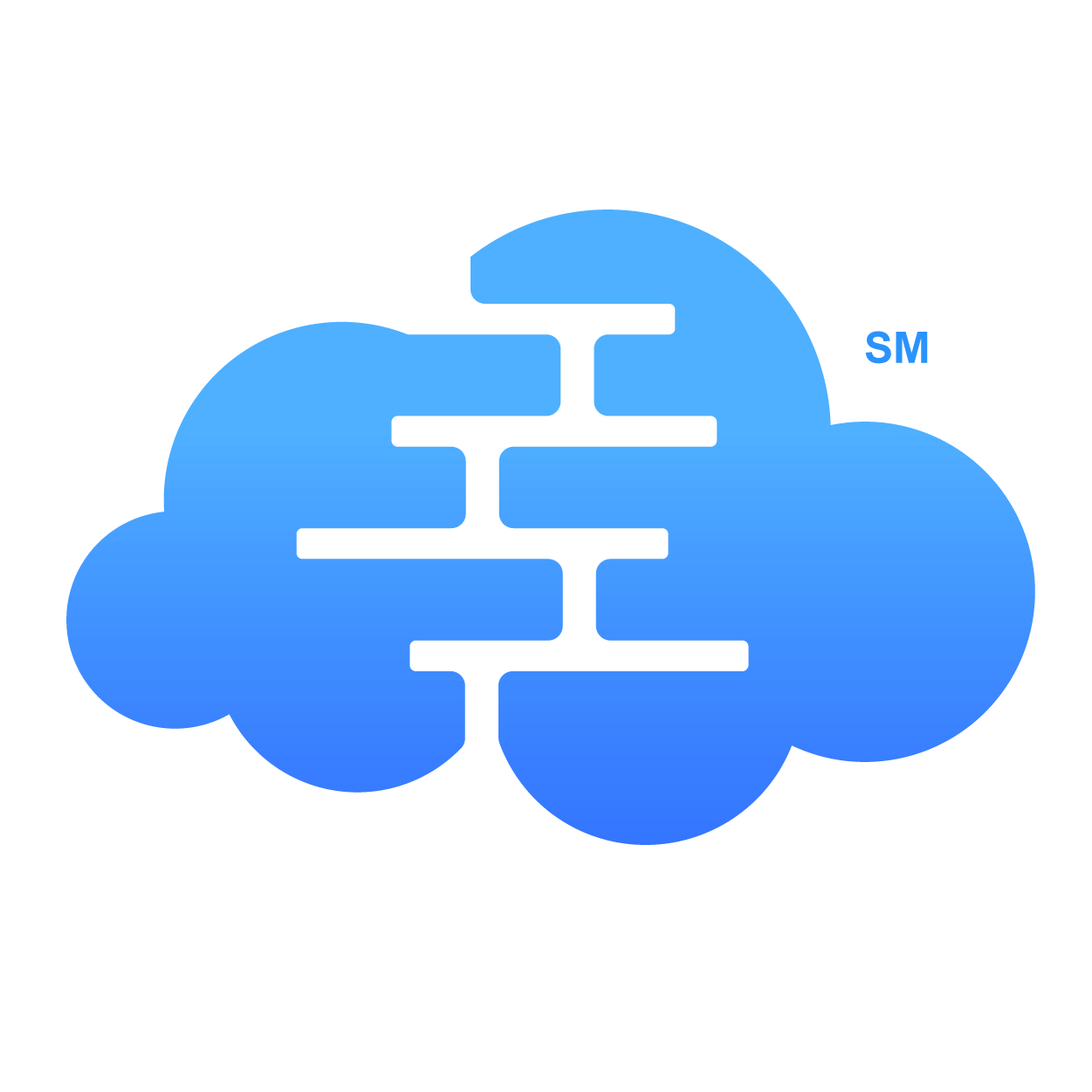 TOP CONSULTANT
---
Salesforce Value Delivered
CloudMasonry is a full-service and the leading provider of Salesforce consulting services for organizations both large and small across the US. The consulting company leverages its experience with cloud-based systems to help companies discover more significant value in their Salesforce investments. With their extensive experience across major industries, they have combined deep enterprise consulting experience with their collaborative approach to project delivery.
Client feedback from AppexChange:
"CloudMasonry was extremely easy to work with and very knowledgeable. They worked within our budget restrictions and offered as much follow-up support as we needed. I would highly recommend them."
Certified Professionals: 39
AppExhange Reviews: 16
AppExhange Rating: 4.9
International: 2 Countries

TOP CONSULTANT
---
Above and Beyond
As a registered Salesforce consultant, Asteri can help you to add value to your business by creating industry-specific CRM Solutions.
Certified Professionals: 15
AppExhange Reviews: n/a
AppExhange Rating: n/a
International: 3 Countries