Summary
Highlights We help our clients achieve full optimization of the Salesforce platform. Our experts can deliver tailor made solutions for any business problem, creating more value for your organization. We use a robust consulting methodology created over the course of several Salesforce implementations, to deploy solutions timely and effectively We are a Salesforce Registered Consulting Partner. Our diverse team of consultants, architects, and developers have been increasing sales and productivity for our clients since 2012. Description At Micronetbd, we offer Salesforce consulting services with our expert, knowledgeable and seasoned team of Salesforce consultants, architects, and software developers. Our industry experts know how to power Salesforce to engage your clients and merge their experiences so you can always keep the pace with the changing needs of the market. Our Salesforce Consulting Services are specially made to further optimize your business through enhanced efficiency, profitability and responsiveness. Our Salesforce consulting services include administration, custom development, custom projects.
Partner Tier

registered

YEAR OF FOUNDING

2012

Appexchange Reviews

9

Appexchange Rating

5/5

Certified Professionals

8

Email

ia@micronetbd.org

Phone

6094351960
# Focus
# Salesforce Expertise
#25% Preconfigured Solutions
# Certifications (38)
# Portfolio
Key clients:
# Geographic Focus
Languages: English
International: India, Netherlands, United States
United States: Connecticut, Maryland, Massachusetts, Minnesota, New Jersey, New York
# You will also like these agencies
---
Most Trusted Software System Integration Partner...!
Finesse, a Red Herring Global Top 100 system integration company & Winner of several accolades and awards provides technology solutions and services to IT/ITES, Education, Healthcare, Banking, Energy, Hospitality, Manufacturing, Retail & Others.
Certified Professionals: 16
AppExhange Reviews: 0
AppExhange Rating: n/a
International: 3 States

---
Never Miss a Message with Communicat-O
Communicat-O make technology works for you! It integrates not only WhatsApp with Salesforce, but it also integrates all the multi-channels like Facebook, telegram, twitter, hike, etc at one place in your existing Salesforce CRM. Introduce self-service options by automating your communication on WhatsApp with the help of chat bots. Reduce costs and increase agent productivity.
Certified Professionals:
AppExhange Reviews: n/a
AppExhange Rating: n/a
International: India
---
Creating B2B's Digital Leaders
Redstage specializes in ecommerce technology, bringing storied B2B companies into the digital age, and teaching them to scale further, faster.
Certified Professionals: 4
AppExhange Reviews: 0
AppExhange Rating: n/a
International: 3 States
---
People Matter, Results Count
Capgemini has been recognized as one of the Salesforce global strategic consulting partners for over ten years and has received multiple Salesforce Innovation Awards. Their strengths are focused on thought-leading transformational solutions to various sectors globally. With acquisitions of Itelios, LiquidHub, and Lyons Consulting Group (LYONSCG), the consulting company has a robust global network of over 2,500 certified Salesforce and cloud experts. This has dramatically enhanced their capabilities and solutions to meet their clients' digital customer experience needs globally, accelerating innovation and competitiveness.
Certified Professionals: 3601
AppExhange Reviews: 24
AppExhange Rating: n/a
International: 32 States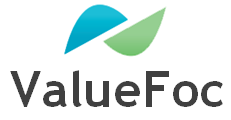 ---
Focusing Values
ValueFoc Technologies is an award-winning Technology Company focused on solutions and services which address the key challenges in digital technologies such as Cloud, Mobile, Analytics, Internet of Things, and Social. We are Consulting Partner of the world's #1 CRM platform Salesforce and we help organizations in the Digital Transformation journey.
Certified Professionals:
AppExhange Reviews: n/a
AppExhange Rating: n/a
International: India