Partnerschaftlich mitgestalten und Werte schaffen
Highlights UNSERE SALESFORCE-PRODUKTKOMPETENZ• Sales Cloud + Analytics• Marketing Cloud + Pardot• Service Cloud + Analytics• Community Cloud• Platform• 3rd Party Integration.AN DIE HAND NEHMEN Als Projekthaus und Beratungsunternehmen sind Änderungen unser Ding. Wir begleiten Sie bei Ihrem Wandel, wenn es um die Digitalisierung geht, um CRM-Strategie oder die Etablierung agiler Denk- und Arbeitsweisen..MITGESTALTEN UND WERTE SCHAFFEN Gemeinsam schärfen wir Ihre Projektvision, analysieren Ihre Anforderungen und machen das Scoping. Wir helfen Ihnen bei der Produktauswahl aus dem Salesforce Ökosystem, ob Salesforce-Produkt oder 3rd Party-Anbieter, und erarbeiten mit Ihnen die Roadmap. Description .PARTNERSCHAFTLICH AUF AUGENHÖHEIhr Erfolg ist uns wichtig. Deswegen coachen und trainieren wir Ihre Mitarbeiter, damit Sie den größtmöglichen Nutzen aus Salesforce herausholen. Wir fragen kritisch nach, teilen unsere ehrliche Einschätzung und arbeiten stets für Ihre Vision..METHODISCHE, TECHNISCHE UND FACHLICHE EXZELLENZAgile Umsetzung mit Pilotierungen und striktem MVP-Denken liefert Ihnen sofort anfassbare Ergebnisse und unterstützt Ihre schrittweise Transformation. Dank unserer No-Code-Policy bleiben Sie nah am Salesforce-Standard und profitieren kontinuierlich von Innovationen. Wir unterstützen Sie bei der Differenzierung vom Wettbewerb mit 3rd-Party-Komponenten aus AppExchange und selektiver Programmierung.Wir integrieren Salesforce in Ihre komplexe IT-Landschaft, helfen und koordinieren bei der Ablösung von Altsystemen oder Herauslösung von CRM-Funktionalitäten aus Monolithen. Mit unseren Experten für IT-Sanierung lassen wir Sie auch bei jahrzehntealten Systemen nicht im Regen stehen.In unserem zweiwöchigen Salesforce Future Readiness Check evaluieren wir Ihre existierende Salesforce-Instanz und geben Ihnen einen konkreten Maßnahmenkatalog in die Hand.
Certified Professionals

8

Salesforce Certifications

36

Appexchange Reviews

2

Appexchange Rating

5/5

YEAR OF FOUNDING

1989

Phone

+49 151 544 22-200
# Focus
# Service lines
# Salesforce Expertise
#25% Preconfigured Solutions
# Certifications (36)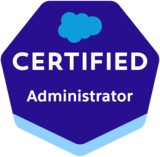 10 x Certified Administrator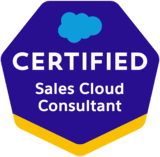 6 x Certified Sales Consultant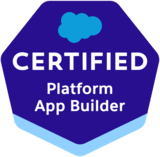 4 x App Builder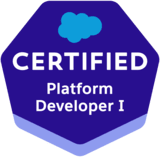 3 x Platform Developer 1 Certifications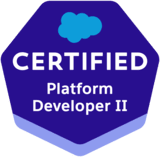 2 x Platform Developer 2 Certifications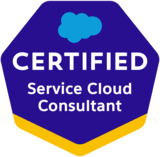 2 x Certified Service Consultant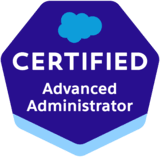 2 x Certified Advanced Administrator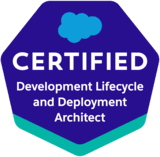 1 x Development Lifecycle and Deployment Specialist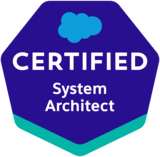 1 x Certified System Architect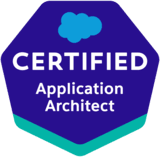 1 x Certified Application Architect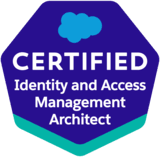 1 x Identity and Access Management Designer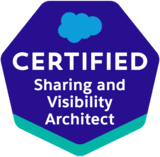 1 x Sharing and Visibility Designer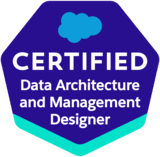 1 x Data Architecture and Management Specialist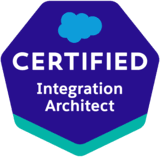 1 x Integration Architecture Specialist
# Portfolio
Key clients:
# Geographic Focus
Languages: English, German
International: Germany
# You will also like these Salesforce partners
---
Brillio Salesforce Practice Powered By Comity Edge
Brillio helps businesses define digital transformation objectives and turn them into actionable market strategies. With Salesforce, we build innovative digital design journeys to transform businesses for the 4th Industrial Revolution.
Certified Professionals: 399
AppExhange Reviews: 48
AppExhange Rating: 4.8
International: 4 Countries
---
hanseflow - Digitale Transformation von Vertrieb & Service
hanseflow unterstützt Sie im Wandel zum kundenorientierten, digitalen Unternehmen. Wir entwickeln Salesforce und digitale Geschäftsprozesse. Unsere Mission ist es Salesforce und Prozesse für erfolgreiche Kundenbeziehungen zusammenzubringen.
Certified Professionals: 10
AppExhange Reviews: 6
AppExhange Rating: 5
International: 2 Countries
---
Close the experience gap
Our business transformation experts help you modernize your business model and enhance the way you work on the world's most strategic digital platforms so you can deliver exceptional experiences across every stage of the customer lifecycle.
Certified Professionals: 4761
AppExhange Reviews: 96
AppExhange Rating: 4.8
International: 21 Countries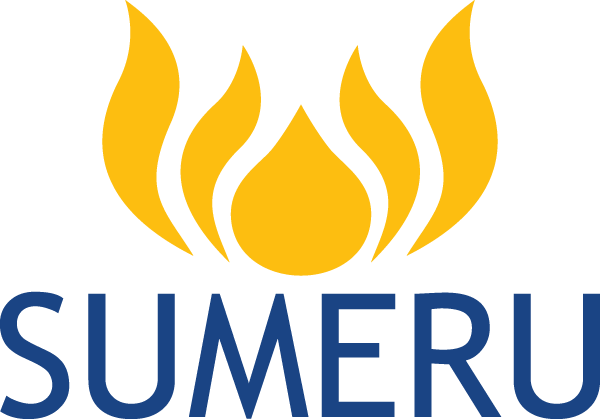 TOP CONSULTANT
---
Thinking Marketing Automation? Think Sumeru Inc.
With expertise in SFMC, Sales Cloud, Personalization Cloud (Interaction Studio), CDP, Pardot, Datorama, Tableau, and tools like Slack, AWS & more, we bring to life the best solution for you.
Certified Professionals: 30
AppExhange Reviews: 19
AppExhange Rating: 5
International: 3 Countries
---
Platform Economy, Digital Business, Data & AI driven Business Models
Your partner for Digital Business Modelling, Prototyping, Implementation, Gotomarket, Traction & Growth e.g. Platform Economy and Data Driven Business.With Salesforce platform we build prototypes, MVPs and final solutions for your digital business.
Certified Professionals: 2
AppExhange Reviews: 0
AppExhange Rating: 0
International: Germany