Summary
Jade Global provides enterprise business application implementations, integrations, software product engineering, Cloud services, technology advisory, testing, and managed services. We are headquartered in San Jose, California with U.S offices in Philadelphia, Los Angeles, and San Diego.
Jade Global is an Oracle Platinum Cloud Select Partner, Salesforce Silver Partner, Dell Boomi Certified Select Implementation Partner, and ServiceNow Silver Partner. Our additional partnerships with NetSuite, Microsoft, Zuora, and Tableau allow us to design robust solutions for a variety of industries and client needs.
Jade Global is committed to its customers' long-term business growth and success. Jade has improved visibility across entire enterprises through the ability to reach out to different sectors of the business from daily operations to strategic decision levels. Being the right size gives Jade the extraordinary flexibility to pass on cost benefits to customers. Jade Global is well-positioned to be your strategic IT services partner.
Jade Global is a trusted SFDC partner, headquartered in Silicon Valley. We offer consulting services spanning the Salesforce eco-system and are privileged to participate in CRM transformation with many industry leaders.

We put our clients' interests first and encourage all team members to continuously learn and grow as CRM experts. We service all clients with the same intent, to bring excellence, lessen complexity and drive solutions that maximize platform ROI.

Jade Global is a Salesforce Silver Partner providing comprehensive implementation, integration and optimization services across the Salesforce ecosystem including Lightning, Communities, Field Service, CPQ and AppExchange solutions.
# Focus
# Service lines
# Salesforce Expertise
#25% Preconfigured Solutions
# Certifications (423)
# Portfolio
Key clients: Centrify
# Geographic Focus
Languages: English
International: India, United States, Canada
United States: Arizona, California, New Jersey, Pennsylvania, Washington
Canada: Ontario
# You will also like these agencies
---
Ensure your CRM implementation delivers high ROI to your business
Alchemy CRM is a full Salesforce.com portfolio consultancy, as well as an App Dev Partner. First and foremost, we are businesspeople, with over 100 years of experience in companies in many verticals, ranging in size from startups to fortune 100 companies
Certified Professionals: 4
AppExhange Reviews: 3
AppExhange Rating: n/a
International: 3 States
---
Experts in Custom Development, Integrations, Salesforce Implementations
Blue Flame Labs is specialized in Salesforce technology and provides services like Custom Application Development, Enterprise Mobility Solutions, Implementing Salesforce Solutions, Product Customization, Strategic Change Enablement, Data Migration, etc.
Certified Professionals: 32
AppExhange Reviews: 4
AppExhange Rating: n/a
International: India
---
True Industry Focused Business Transformation
25 Years of trusted enterprise consulting and solutions that transform businesses. Specializing in Manufacturing/Distribution, Retail/CPG and Financial Services. Delivering over 600 successful projects since 2011.
Certified Professionals: 24
AppExhange Reviews: 17
AppExhange Rating: n/a
International: 2 States
---
Experience. Redefined.
Huron's professionals have been successfully implementing Salesforce cloud-based applications since 2002. Optimizing our clients' operations to increase productivity, streamline operations, and enhance their performance.
Certified Professionals: 130
AppExhange Reviews: 25
AppExhange Rating: n/a
International: 4 States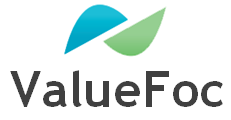 ---
Focusing Values
ValueFoc Technologies is an award-winning Technology Company focused on solutions and services which address the key challenges in digital technologies such as Cloud, Mobile, Analytics, Internet of Things, and Social. We are Consulting Partner of the world's #1 CRM platform Salesforce and we help organizations in the Digital Transformation journey.
Certified Professionals:
AppExhange Reviews: n/a
AppExhange Rating: n/a
International: India