我们专注于医疗健康行业,借助Salesforce强大的平台,定制并开发了更适合医疗健康行业的解决方案 – 河马CRM(Hippo CRM)
Description 上海犀波科技是Salesforce中国区认证并授权的"咨询实施合作伙伴(Consulting partner)"。 我们专注于医疗健康行业,借助Salesforce强大的平台,定制并开发了更适合医疗健康行业的解决方案 – 河马CRM(Hippo CRM)河马CRM在标准Salesforce产品的基础上,针对医疗健康行业的特殊需求, 简化了传统的销售流程,加入了更多的社交媒体对接,客户服务流程,健康数据模板等标准功能, 为医疗健康行业客户量身定制了一套全能的客户营销、服务平台。
Certified Professionals

2

Salesforce Certifications

3

Appexchange Reviews

0

Appexchange Rating

0/5

YEAR OF FOUNDING

n/a
# Focus
# Salesforce Expertise
#25% Preconfigured Solutions
# Certifications (3)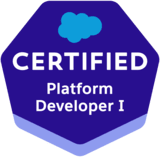 2 x Platform Developer 1 Certifications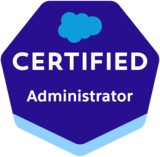 1 x Certified Administrator
# Portfolio
Key clients:
# Geographic Focus
Languages: English, Simplified Chinese
International: China
# You will also like these Salesforce partners
---
Reimagine Commerce
eWave simplify and solve complex challenges by balancing the powers of meaningful experiences & intelligent delivery, helping the world's leading organisations thrive in the new experience-driven digital landscape.
Certified Professionals: 38
AppExhange Reviews: 6
AppExhange Rating: 4.2
International: 6 Countries
---
Contact Center - Diverse Industry Experience
We are a cloud solutions consulting and systems integration company with specialization in Salesforce.com and omni-channel customer engagement that helps enterprises  to accelerate business outcomes.
Certified Professionals: 14
AppExhange Reviews: 10
AppExhange Rating: 5
International: 5 Countries
---
People Matter, Results Count
Capgemini has been recognized as one of the Salesforce global strategic consulting partners for over ten years and has received multiple Salesforce Innovation Awards. Their strengths are focused on thought-leading transformational solutions to various sectors globally. With acquisitions of Itelios, LiquidHub, and Lyons Consulting Group (LYONSCG), the consulting company has a robust global network of over 2,500 certified Salesforce and cloud experts. This has dramatically enhanced their capabilities and solutions to meet their clients' digital customer experience needs globally, accelerating innovation and competitiveness.
Certified Professionals: 8685
AppExhange Reviews: 31
AppExhange Rating: 4.7
International: 32 Countries
---
We're at the forefront of digital disruption
Deloitte Digital has extensive experience in Salesforce implementation across multiple industries. In 2019, the consulting company was named the leader in CRM implementation and won the Salesforce Partner Innovation Award numerous times. They have 9,250 consultants in 35 countries and a proven track record of helping businesses achieve digital transformations. The company has also released various global insights to help companies respond to the crisis and receiver.
Certified Professionals: 12977
AppExhange Reviews: 139
AppExhange Rating: 4.7
International: 51 Countries
---
Close the experience gap
Our business transformation experts help you modernize your business model and enhance the way you work on the world's most strategic digital platforms so you can deliver exceptional experiences across every stage of the customer lifecycle.
Certified Professionals: 4761
AppExhange Reviews: 96
AppExhange Rating: 4.8
International: 21 Countries