Cloud Technology, Enterprise Services, Mobile, Social Networking
Highlights Concentrated on the Implementation and Consulting Service of Cloud CRM Platform Focus on building the Mobile, Smart and Innovative Enterprise Use Cloud Platform to create an integrated product for collecting enterprise-level visitors information Description Kindlekeys Consulting devote to help companies achieve "Success" base on the cloud CRM platform. Our business focus on provide the solution of consulting, implementation, customization of Salesforce.com. We successfully combines Salesforce.com platform and social platform in Great China, to help customers achieve business success more quickly.Kindlekeys has plenty of experience to share and help the customers, know more please contact us.
# Focus
# Salesforce Expertise
#25% Preconfigured Solutions
# Certifications (7)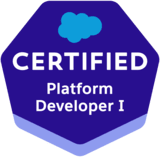 2 x Platform Developer 1 Certifications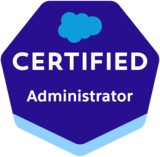 2 x Certified Administrator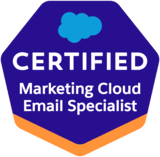 1 x Marketing Cloud Email Specialist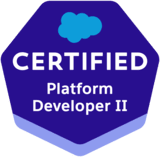 1 x Platform Developer 2 Certifications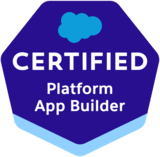 1 x App Builder
# Portfolio
Key clients:
# Geographic Focus
Languages: English, Traditional Chinese
International: China
# You will also like these Salesforce partners
---
Regional CRM Roll-out Expert
Introv Limited is the Platinum consulting partner of Salesforce.com in Hong Kong. We provide end to end tailored solutions and services for enterprises in all sized within Asia-Pacific region.
Certified Professionals: 32
AppExhange Reviews: 11
AppExhange Rating: 4.9
International: 7 Countries
---
践行以客户为中心
安达美信专注于Salesforce CRM的咨询和实施服务,擅长医药、制造、教育、快销品、金融和互联网平台领域CRM系统构建,自2014年至今已经基于Salesforce平台为20 多个企业客户的30+项目提供了开发与维护服务。
Certified Professionals: 2
AppExhange Reviews: 0
AppExhange Rating: 0
International: China
---
Help your business win in the cloud
The leader in china for salesforce solution consulting. Our experienced consultants help you create an environment that allows your people to excel, through integrated CRM solutions that bring together individuals, teams, processes & technologies.
Certified Professionals: 11
AppExhange Reviews: 1
AppExhange Rating: 5
International: 9 Countries
---
Salesforce Strategy, Consulting, Implementation, Management Services
As the 55th largest company in the Global Fortune 500, NTT provides enterprise-grade digital business transformation and business consulting with world-class advisory, implementation, and management of cloud applications for industries globally.
Certified Professionals: 628
AppExhange Reviews: 21
AppExhange Rating: 5
International: 29 Countries
---
Close the experience gap
Our business transformation experts help you modernize your business model and enhance the way you work on the world's most strategic digital platforms so you can deliver exceptional experiences across every stage of the customer lifecycle.
Certified Professionals: 4761
AppExhange Reviews: 96
AppExhange Rating: 4.8
International: 21 Countries