Ihr CRM und ERP - Partner - seit mehr als 25 Jahren
Highlights Unsere Berater sind exzellent ausgebildet und verfügen über langjährige branchenübergreifende Projekterfahrung, auch in unternehmenskritischen Bereichen. Diese setzen Ihre Prozesse und Anforderungen in den Mittelpunkt und liefern mit der richtigen Softwarelösung ein sicheres, flexibles und einfach zu bedienendes CRM-System für Ihr Unternehmen. Durch klar definierte Prozesse, Mehrwert und Vertrauen kommen wir aufkommenden Ängsten der Mitarbeiter zuvor, die bekanntlich in jedem Veränderungsprozess und bei Einführung einer neuen CRM-Lösung aufkommen können – wir sprechen Ihre Sprache. Description Wir von GÜRSCH® setzen auf die praxiserprobten Lösungen und Module von Sales­force. Diese bieten die nötige Flexibilität und Individualisierungsmöglichkeit, um Ihre individuellen Anforderungen einfach und zukunftssicher abzubilden - bei maximaler Investitionssicherheit für das Unternehmen.Unsere Lösungen bilden alle wichtigen Beziehungen und Interaktionen mit Ihren Kunden und Interessenten auf einer einheitlichen Cloud-Plattform ab. So bleibt Ihr Unternehmen stationär und mobil wettbewerbsfähig.Sales­force Sales Cloud – Die weltweit führende Lösung für Customer Relationship Management (CRM) und Vertriebsautomatisierung.Sales­force Service Cloud – Lösung für herausragenden Kundenservice – Service, Support und Kundenvorgangsmanagement in einem.App Cloud - Die führende Cloud-Plattform für schnellere und einfachere Anwendungsentwicklung.Durch die weltweiten Einsatz von Sales­force Lösungen, erhalten Sie die größtmögliche Investitionssicherheit und können auf Anwendererfahrungen bauen.Verkaufen Sie in Zukunft mit uns!
# Focus
# Salesforce Expertise
#25% Preconfigured Solutions
# Certifications (10)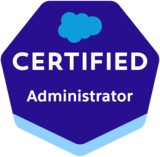 5 x Certified Administrator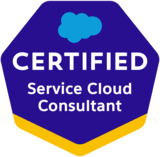 3 x Certified Service Consultant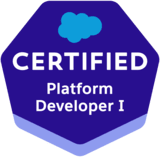 1 x Platform Developer 1 Certifications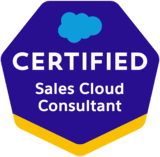 1 x Certified Sales Consultant
# Portfolio
Key clients:
# Geographic Focus
Languages: English, German
International: Germany
# You will also like these Salesforce partners
---
Platform Economy, Digital Business, Data & AI driven Business Models
Your partner for Digital Business Modelling, Prototyping, Implementation, Gotomarket, Traction & Growth e.g. Platform Economy and Data Driven Business.With Salesforce platform we build prototypes, MVPs and final solutions for your digital business.
Certified Professionals: 2
AppExhange Reviews: 0
AppExhange Rating: 0
International: Germany
---
Experts in Life Sciences and Cloud Computing
Our mission is to connect people to cures through cloud technology and trusted partnerships. Mavens implements software that transforms the way organizations engage with healthcare professionals, patients, and consumers.
Certified Professionals: 102
AppExhange Reviews: 51
AppExhange Rating: 5
International: 9 Countries
---
Salesforce Boutique Partner
Eigenherd bringt seine Kunden an den eigenen Salesforce Herd - und macht sie so unabhängig und agil. Mit einem ausgewählten Expertenteam bei der Analyse, Entwicklung, Implementierung und Anpassung von Salesforce.
Certified Professionals: 70
AppExhange Reviews: 63
AppExhange Rating: 4.9
International: 2 Countries
---
Consulting, Implementation and Support Services for Salesforce
NetU is a leading IT solutions and services organization in the Eastern Mediterranean region with offices in Cyprus and Greece. We provide consulting, implementation, customization and support services to new or existing Salesforce.com customers.
Certified Professionals: 9
AppExhange Reviews: 9
AppExhange Rating: 4.9
International: 5 Countries
---
ZERTIFIZIERTER SALESFORCE CONSULTING PARTNER SEIT 2001
H+W CONSULT ist Ihr Partner für die Implementierung, Konfiguration, Individualentwicklung und Integration von den cloudbasierten Salesforce Lösungen. Unsere Cloud Expertice: Sales, Service (inkl. Field Service), Community, Integration
Certified Professionals: 19
AppExhange Reviews: 8
AppExhange Rating: 4.9
International: 2 Countries