Summary
Foraysoft is a leading IT consulting and services firm offering the right blend of technology and skill-set to Fortune 500 companies. Major Services provided by Foraysoft are- SAP Consulting Services, Cloud Adoption, Cloud Migration Services, Staff Augmentation Services, etc.
# Focus
# Service lines
# Salesforce Expertise
#100% Business Consulting
# Portfolio
Key clients:
# Geographic Focus
Languages:
International: India
# You will also like these agencies
---
We are committed to your success!
Headquartered in New York City and with operations in New Jersey, Israel, and India. Saberpoint offers customers a global delivery model with competitive pricing, diverse services and 24/7 support.
Certified Professionals: 15
AppExhange Reviews: 21
AppExhange Rating: n/a
International: 2 States
---
Consulting & Implementation
Coeus is a Salesforce consultancy that specializes in development, integration and complex implementations, Einstein & Lightning.
Certified Professionals: 3
AppExhange Reviews: 0
AppExhange Rating: n/a
International: 2 States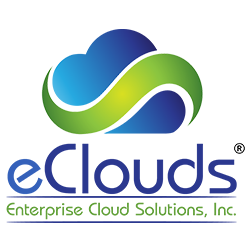 ---
Strategy Consulting, App Development, Lightning Component Build & more
Enterprise Cloud Solutions, Inc., d/b/a eClouds.co is a Salesforce Partner focused on providing small and medium-size Enterprises Strategy & Implementation services for a maximized Salesforce investment. Free onsite visit in NY, NJ & CT.
Our offerings include a full set of pre-defined "Success Packages", backed by our free 30-day support. With on-staff Certified Salesforce Architects we also offer a full API integration with external systems, Lightning Components & Advisory Services.
Certified Professionals: 2
AppExhange Reviews: 18
AppExhange Rating: n/a
International: 4 States
---
Maximize your Salesforce Investment
Fiserv provides a wide range of services to accelerate your digital transformation journey including IT infrastructure, managed services, application development, testing, integration, data management and analytics.
Certified Professionals: 45
AppExhange Reviews: n/a
AppExhange Rating: n/a
International: 3 States
---
Salesforce, Marketing Cloud & MuleSoft Expertise
Zen Cloud Technologies helps companies build effective and efficient Salesforce Solutions. We specialize in Salesforce, Marketing Cloud and MuleSoft technologies and are headquartered in San Francisco with offshore offices in Bangalore, India.
Certified Professionals: 16
AppExhange Reviews: 9
AppExhange Rating: n/a
International: 3 States