Summary
Foraysoft is a leading IT consulting and services firm offering the right blend of technology and skill-set to Fortune 500 companies. Major Services provided by Foraysoft are- SAP Consulting Services, Cloud Adoption, Cloud Migration Services, Staff Augmentation Services, etc.
# Focus
# Service lines
# Salesforce Expertise
#100% Business Consulting
# Portfolio
Key clients:
# Geographic Focus
Languages:
International: India
# You will also like these agencies

TOP CONSULTANT
---
Above and Beyond
As a registered Salesforce consultant, Asteri can help you to add value to your business by creating industry-specific CRM Solutions.
Certified Professionals:
AppExhange Reviews: n/a
AppExhange Rating: n/a
International: 3 Countries
---
Beyond code. Real value delivered.
Great Software Laboratory (GS Lab) has been the technology partner of choice to 150+ organizations across North America, Europe, and Asia-Pacific for over 17 years. Leveraging our expertise in 130+ tools & technologies, we have created 350+ 'first-of-its-kind solutions to real-world problems. Our 'Beyond code' philosophy ensures that we not only push the boundaries of existing technologies but also try out newer problem-solving approaches to keep our customers one step ahead of their competitors. Our global team of 1500+ employees is adept at creating 'real value' at each stage of the customer growth journey, right from proofs-of-concept to completely scaled-up products.
Certified Professionals: 9
AppExhange Reviews: 7
AppExhange Rating: 4.6
International: 4 Countries
---
Empowering organizations for a digital and cognitive revolution
We are a digitally native company where innovation, design, and engineering meet scale. We use the latest technologies in the digital and cognitive fields to empower organizations in every aspect.
Certified Professionals: 451
AppExhange Reviews: 113
AppExhange Rating: 4.8
International: 23 Countries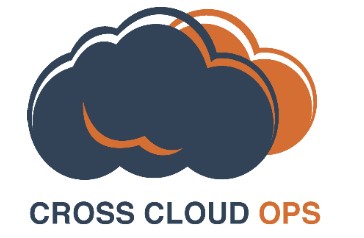 ---
A personalized consulting doing salesforce Implementations
Are you ready to take off? Launch your Salesforce products to new heights. Cross Cloud Ops is your personalized IT consulting specializing in Salesforce implementations. Whether you need a Salesforce implementation or a full digital strategy, our experts are excited to help lead your digital transformation. We're obsessed with our customers, offering continued support and easy communication. We're intentionally different, passionate about both our smallest and largest projects alike. Our deep roots in the digital world mean that challenges are no match for us. We have the solutions. How can we help you? Contact us today.
Certified Professionals: 4
AppExhange Reviews: 2
AppExhange Rating: 5
International: 2 Countries
---
Your think tank to stay ahead
Maantic, Inc. is a US headquartered, Inc. 5000 global systems integration firm specializing in business process automation (BPA), artificial intelligence (AI) and robotic process automation (RPA).
Certified Professionals: 42
AppExhange Reviews: 7
AppExhange Rating: 4.8
International: 2 Countries