Summary
We're business operations experts specializing in helping growth companies and other small businesses create sustainable businesses. We're passionate about building businesses that scale and achieve the company's goals by designing a solid foundation of people, processes, and automation.
We are operationally minded entrepreneurs and business owners who have been in your shoes. When understanding how hard it is to start a business. We understand how much harder it is to sustain and grow a business without it overtaking your life and freedom.
Our experts know how to help you automate your business. We put the right organizational processes in place to deliver more value to your customers and shareholders by working smarter, not harder. We're C-level thinkers that get into the details and produce results. We wear multiple hats and get things done. We're a long-term partner that cares about your business, your employees, and your customers.
Locations: Birmingham, Houston, Nashville, Tampa
To get the most out of Salesforce and improve your processes, you need more than just another technical partner. You need a business partner that has been in your shoes, understands your business, and knows how to apply technology the right way.
We help you make Salesforce fit your business by solving real problems that create flexibility and options for business owners by customizing the platform so your employees can use the software intuitively, and you can start to see a real return.
Sales and Service Cloud Implementations
Training and Mentoring
Process Consulting and Implementation
Change Management and User Adoption Consulting
Ongoing Support and Enhancements
Pardot Implementations
Community Implementations
# Focus
# Service lines
#50% Lightning Experience
# Salesforce Expertise
#20% Preconfigured Solutions
# Certifications (348)
# Portfolio
Key clients:
# Geographic Focus
Languages: English
International: Philippines, United States, Canada
United States: Alabama, Arkansas, Colorado, Florida, Georgia, Illinois, Kentucky, Louisiana, Massachusetts, Michigan, Minnesota, Mississippi, Missouri, New York, North Carolina, Ohio, Oregon, South Carolina, South Dakota, Tennessee, Texas
Canada: Ontario
# You will also like these agencies
---
It's always now
Bluewolf is the first & only global consulting agency that is solely Salesforce-focused. We design, create, & innovate digital solutions & customer & employee experiences for companies of all sizes, no matter where they are on their Salesforce journey.
Certified Professionals: 2657
AppExhange Reviews: 80
AppExhange Rating: n/a
International: 44 States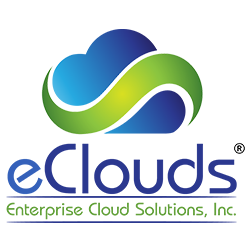 ---
Strategy Consulting, App Development, Lightning Component Build & more
Enterprise Cloud Solutions, Inc., d/b/a eClouds.co is a Salesforce Partner focused on providing small and medium-size Enterprises Strategy & Implementation services for a maximized Salesforce investment. Free onsite visit in NY, NJ & CT.
Our offerings include a full set of pre-defined "Success Packages", backed by our free 30-day support. With on-staff Certified Salesforce Architects we also offer a full API integration with external systems, Lightning Components & Advisory Services.
Certified Professionals: 20
AppExhange Reviews: 63
AppExhange Rating: n/a
International: 4 States
---
We're at the forefront of digital disruption
Deloitte Digital has extensive experience in Salesforce implementation across multiple industries. In 2019, the consulting company was named the leader in CRM implementation and won the Salesforce Partner Innovation Award numerous times. They have 9,250 consultants in 35 countries and a proven track record of helping businesses achieve digital transformations. The company has also released various global insights to help companies respond to the crisis and receiver.
Certified Professionals: 5545
AppExhange Reviews: 35
AppExhange Rating: n/a
International: 51 States
---
Helping Good organisations achieve Great things
Ignite Digital is focused on helping organisations get the most from SFMC to drive sales by turning strangers into customers.Specialising in the Implementation, Design / Dev and automation SFMC with NFP, Motoring, Retail, Hospitality & Travel.
Certified Professionals: 2
AppExhange Reviews: 0
AppExhange Rating: n/a
International: 2 States
---
Consistently Helping Customers Succeed with Salesforce
A partner with expertise across Marketing, Sales, CPQ, Billing & Service. We focus on working with existing Salesforce customers who find it challenging to get adequate value from their Salesforce investment & help them realize tangible benefits and ROI.
Certified Professionals: 50
AppExhange Reviews: 33
AppExhange Rating: n/a
International: 4 States