Ganzheitliche Betrachtung, Beratung und Umsetzung Ihrer Ideen.
Highlights Die Kompetenzfelder sind die fachliche Heimat unserer mehr als 600 Berater und stehen stellvertretend für unsere fachliche Skalierbarkeit und breite End-To-End Beratungsexpertise. Sie versetzen uns in die Lage, Ihre Bedarfe aus einer Hand zu bedienen. Als Full Service Provider garantieren wir eine ganzheitliche Betrachtung – von der Idee bis hin zum operativen Support der Lösung. Durch die enge Verzahnung über alle Projektphasen hinweg werden Sie die Time-To-Market Ihrer Ideen entscheidend optimieren. Wir verstehen uns als "mitdenkender Partner". Daher stellen wir an uns selbst den Anspruch, nicht nur auf den Bedarf unserer Kunden zu reagieren, sondern vielmehr aktiv Ideen und Impulse in jeder Projektphase einzubringen. Description Profitieren Sie bei Ihren Salesforce Projekten von unserem ganzheitlichen Beratungsansatz einschließlich der Betrachtung, Konzeption und Umsetzung Ihrer Ideen.Beispielhafte Leistungen:- Business Transformation: Konzeptionelle Beratung zur Digitalisierung ihrer Geschäftsprozesse und Erstellung von MVPs auf der Salesforce Platform.- eBusiness: Konzeption, Beratung, Implementierung Ihrer eBusiness Prozesse (CRM, Commerce, Collaboration, WCM, PIM, MDM) auf der Salesforce Platform und Integration mit den Drittsystemen in Ihrer Systemlandschaft. - Software Engineering: Implementierung Ihrer Lösungen mit den Salesforce Platform Technologien (Lightning Components, Apex, Visualforce, Native Mobile Apps für iOS/Android, Heroku), Java, .NET sowie allen gängigen Webtechnologien und -frameworks.- Governance Risk and Compliance: Beratung zu regulatorischen Anforderunen wie z.B. DSGVO.- Analytics: Analyse, Aufbereitung, Visualisierung und Nutzung aller relevanten Informationen.- Agile Transformation: Ganzheitliche oder bedarfsgerechte Agilisierung ihrer Salesforce Releases.Gerne bieten wir auch einen Healthcheck Ihrer aktuellen Salesforce Implementierung an.
Certified Professionals

2

Salesforce Certifications

4

Appexchange Reviews

0

Appexchange Rating

0/5

YEAR OF FOUNDING

2008
# Focus
# Salesforce Expertise
#25% Preconfigured Solutions
# Certifications (4)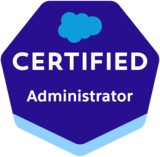 2 x Certified Administrator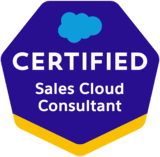 1 x Certified Sales Consultant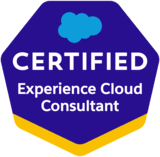 1 x Community Cloud Consultant
# Portfolio
Key clients:
# Geographic Focus
Languages: English, German
International: Germany
# You will also like these Salesforce partners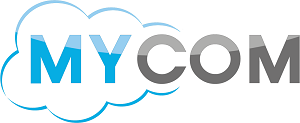 ---
Experts in customer service & customer experience
We help our customers achieve lasting reductions in customer service workload through increased process efficiency while enhancing customer satisfaction.
Certified Professionals: 20
AppExhange Reviews: 12
AppExhange Rating: 4.9
International: Germany
---
Consulting, integration
Atos Customer Experience ACE is our end-to-end offering to deliver customer centric solutions in sales, service, marketing and beyond to help organisations drive improved customer experiences and optimise processes using Salesforce and Force.com Platform
Certified Professionals: 757
AppExhange Reviews: 5
AppExhange Rating: 4.8
International: 23 Countries
---
Design. Build. Go live. Evolve.
37 CRM & Marketing Automation consultants help clients to acquire new customers and manage the whole customer lifecycle from first impression to retention. Attention delivers sophisticated business oriented projects for most industries.
Certified Professionals: 55
AppExhange Reviews: 34
AppExhange Rating: 4.9
International: 10 Countries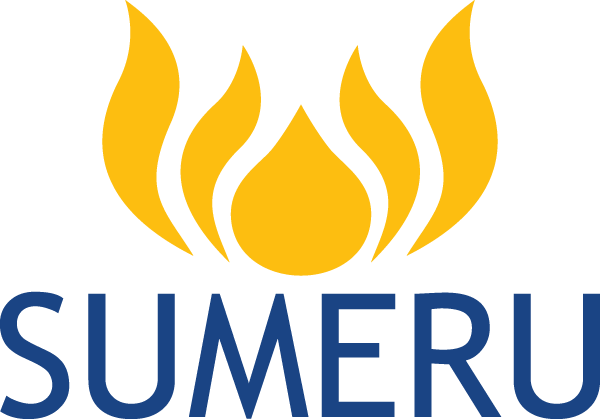 TOP CONSULTANT
---
Thinking Marketing Automation? Think Sumeru Inc.
With expertise in SFMC, Sales Cloud, Personalization Cloud (Interaction Studio), CDP, Pardot, Datorama, Tableau, and tools like Slack, AWS & more, we bring to life the best solution for you.
Certified Professionals: 30
AppExhange Reviews: 19
AppExhange Rating: 5
International: 3 Countries
---
Advanced Salesforce Cloud Solutions
BALINK is a Platinum Partner of Salesforce. We specialize in consulting over 11 years with over 500 successful projects with a professional team of over 90 talented employeesWe lead companies interested to maximize profits and increase sales
Certified Professionals: 64
AppExhange Reviews: 8
AppExhange Rating: 4.9
International: 6 Countries