As business becomes more efficient, automating business processes becomes commonplace. It is too difficult to imagine a company without an efficient system that tracks incoming leads, deals with them, and converts them into qualified sales that can buy goods and services. However, many small and medium businesses still hesitate about CRM system implementation and prefer to manage customer relations manually. Customer relationship management software (CRM) has already proved its efficiency in increasing customer acquisition, retention, and service for improving the overall customer experience. The CRM system is application software designed to automate customer interactions and significantly improve the sales conversion rate by optimizing marketing strategies.
Salesforce Economy in Australia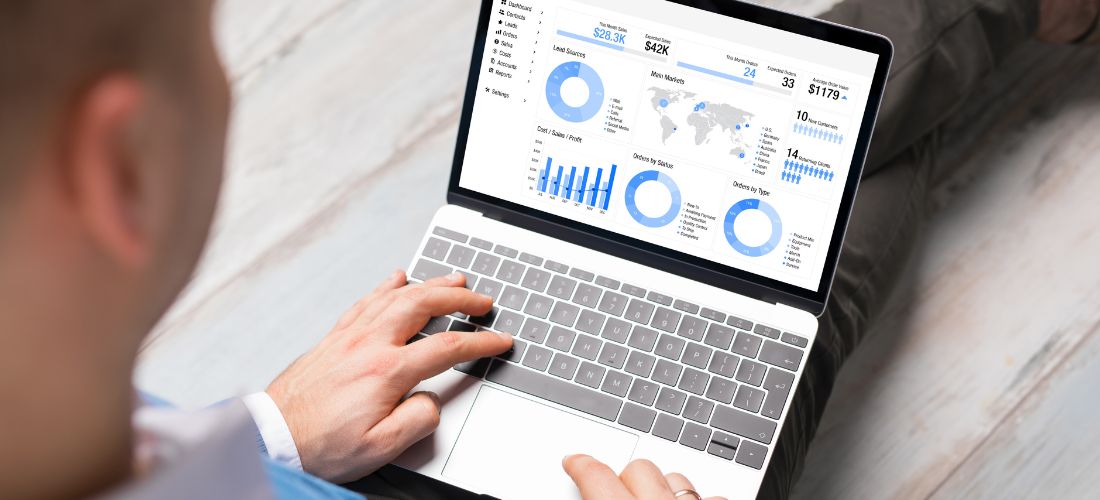 As cloud vendors are beginning to gather momentum, Australia is poised to take advantage of the growth of the Salesforce ecosystem. A new report from IDC suggests that the economic growth generated by Salesforce could be as much as $38 billion through its network of clients and partners.
Australia was ranked fourth out of six regions in 2016 for total cumulative cloud vendor spend, behind North America. IDC also found Australia has a higher than average rate of small and medium-sized businesses (SMBs) generating most of their income from cloud-based services. This may be due to the maturity of SMBs in Australia that has been early adopters, for example, online sales channels such as eBay and Amazon.
With its ecosystem of partners and customers, Salesforce will generate $29 billion for the Australian economy by 2022. Salesforce's 'economy' will generate over 79,000 direct and indirect jobs in Australia by 2022.
In 2016, each dollar that Salesforce made in Australia resulted in an additional $3.2 for the company's ecosystem. By 2022, each dollar that Salesforce makes in Australia will result in another $5.3 for the company's ecosystem.
Read also The Salesforce Ecosystem in Australia and New Zealand.
The Growth of CRM Software Australia
Australia needs Salesforce. Why do you ask? To find out, let's think about the fundamental reasons why customers use these CRM systems in the first place. They want their business to be more efficient and effective. In other words, they want to make more money. With a better CRM system, companies have access to better information, which leads to higher quality sales processes. This, in turn, leads to a marked increase in revenue and profit margins.
Salesforce is the top CRM solution in Australia. With Salesforce, you can achieve 44% more leads, 37% more sales, and 45% retention of customers.
Four Key Benefits of choosing Salesforce for Australian companies
1. Salesforce thrives in Sydney
In 2004, Salesforce established its first office in Sydney, Australia. The company now employs more than 4,000 people across the Asia–Pacific. In 2017, it partnered with Amazon Web Services to make its platform available on the AWS Sydney Region infrastructure. "Our global headquarters is in San Francisco. From an Asia–Pacific perspective, our Sydney office is an important location for managing our work in the region," says Dan Bognar, Executive Vice President of Solution Engineering APAC and International for Salesforce.
The Salesforce Sydney office is a pivotal contributor to the company's 28% YoY growth in the JAPAC region (2017 financial year).
2. Salesforce invests $50 million Australia Trailblazer Fund
Salesforce has invested heavily in its Australian operations to provide better customer service. Dawn Kawamoto says Australia is an increasingly fertile country for venture capital. Salesforce has a significant presence in Sydney and Melbourne.
The Salesforce Trailblazer Fund, launched during the Salesforce World Tour Sydney, will pump $50 million into local innovations amid the Salesforce ecosystem.
Since 2012, Salesforce Ventures' Australia-specific fund has invested in innovative startups such as Arxxus and Autopilot; Bugcrowd; Sqware Peg, which was acquired by Simplus earlier this year; Practifi; Socialsuite; and others.
After Mark Innes was named Salesforce GM for APAC in 2016, Salesforce soon followed that announcement with an Australian deal with AWS in 2017—a deal that fosters deeper partnerships with Australian financial services and the public sector. All in all, this deal is predicted to add $29 billion to the Australian GDP.
3. Australia has become a top focus for Salesforce's growth in the Asia-Pacific region
Salesforce recognizes Australia's growth in technology, and it wants to align with the region. Salesforce's 2018 sales growth in APAC was $997 million. This is no surprise when you look at the Australian enterprise software growth from 2017: 12.2% compared to the world's growth rate of 7.5%. Australia is leading the way in tech, and Salesforce wants to follow. That means Salesforce customers in Australia can expect excellent support and innovation from Salesforce, continually bolstering their growth.
4. Salesforce and Australia both value entrepreneurial spirit and technological innovation
Australians are entrepreneurs at heart. Almost 13 percent of the entire Australian population is involved in a startup business, with financial technology being the most common endeavor.
For instance, Sydney Startup Hub, a government-created initiative to encourage startups, reported that 480 startups raised over $182 million in the past year. Salesforce is an excellent investment for companies in any vertical and of any size, with package options for any market size and the ability to scale as a company grows or if you're just getting started.
Salesforce has programs dedicated to supporting startups and seemingly endless resources dedicated to helping startups use the right tools for different stages of growth. If you're looking for a CRM with staying power and a commitment to supporting local businesses, look no further than Salesforce.
Featured Salesforce Partners in Australia
Stratiform
Stratiform is here to show you there's a better way. Personal, face-to-face long-term partners that speak your language. They align your business with Salesforce, allowing for growth and the change the future will bring.
TechForce Services
TechForce Services is an Australian-based Salesforce consulting company with quality Salesforce services from migrations, integrations, analytics, and staff augmentation. They combine their cross-cloud consulting experience and industry-specific solutions and offer end-to-end digital transformation strategy, consulting, interactive, technology, and operations services across the core verticals of Education, Financial Services, and Government sectors.
Conclusion
Salesforce has taken the world of CRM by storm. It is a software offering rapidly becoming the most effective way for Australian businesses to communicate with their customers and streamline their business processes. Salesforce is a highly effective tool that can help your company stand out from the competition and set you on track to achieve serious ROI in revenue growth, brand loyalty, client retention, and cost savings. Salesforce offers various tools to improve sales, marketing, support, and general business functionality.
The online sales world is growing fast; Australia is a global hub for e-commerce. With the rise in online shopping and mobile devices, there has never been a better time to invest in an effective customer relationship management solution. Salesforce CRM software is a precious asset to any business and can prove essential to your organization's ongoing success. With integrations across numerous platforms and many industries, Salesforce provides its clients an unbeatable customer service experience.
CRM Consulting Salesforce Partner Directory
Thousands of Australian Salesforce Consultants and CRM Partners love to help you grow your business. You can find professionals through the CRM Consulting Partner Search Tool.