What is Email Marketing?
Email marketing is a highly effective digital marketing strategy that includes email newsletters, sales promotions, and notifications by the business.
Using an effective email marketing strategy will enable you to convert prospects into customers and one-time buyers into loyal recurring ones.
Whether your Salesforce consulting company is small or large, email marketing can work wonders for it! It would be best to discover your audience's likes and then use these details in powerful newsletters.
For Salesforce Partners, you have to connect to your client's specific pain points and how implementing Salesforce is best to resolve them. In that way, your clients will know that they can rely on your team to make their day-to-day operations more efficient.
4 Types of Email Marketing
Email Marketing is a powerful tool that businesses can use to acquire, engage, and retain customers, and having an excellent clean email list with verified contacts is critical. It's always recommended you clean up your list before sending out any campaign just in case duplicate records are lying about.
There are four types of popular email marketing campaigns for this reason: gaining new customers with an opt-in offer; getting people back on your site by following up after they visit the site; joining the conversation when someone reaches out to you from their inbox or if they post on social media channels—either organic or paid ads, and finally trying to drive inbound leads through retargeting efforts where potential visitors who have visited a website in the past but didn't.
1. Email Newsletter
One of the most common and popular email marketing campaigns is Email Newsletters. As a small to medium business, you can provide subscribers with helpful Salesforce knowledge and tools by engaging them in your content. You want to create exciting content that has thought leadership, how-tos, updates on new Salesforce products/services, as well as announcements about promotions within your company's newsletters for best results. To measure the effectiveness rate of your newsletter, ask yourself if it helps build relationships with subscribers or increases retention or engagement rates through subscriber loyalty.
2. Acquisition Emails
When a new person subscribes to your email, they are not yet a customer. An excellent way to keep them engaged and motivate them is by sending acquisition emails. These will entice potential customers with attractive offers and informative content about the benefits of becoming a Salesforce customer. Acquisition emails are great for moving leads through the conversion funnel faster, growing your business, and driving extra revenue because you can target users who have shown some interest in what you have on offer!
3. Retention Emails
If you've had any experience with email marketing campaigns before, why not try out Retention Emails? By sending a message asking for feedback or an offer to subscribers who haven't interacted with your business in a while, your Salesforce consulting company will have the opportunity to keep the lines of communication open. The success rate for retention emails is usually better than other email campaigns because it sets them apart from promotional messages sent straight away after registering on a website. When executed correctly, these emails can help businesses retain their hard-won customers.
Promotional emails are an excellent way to drive sales, signups, and new product offerings for your Salesforce consulting business. Promotional emails include offers that entice and encourage customers to set a consultation appointment, have a Salesforce product demo, and learn more about a new Salesforce product or service. Use promotional emails to reward engaged subscribers with exclusive offers, present products/services information in Cross-selling opportunities, or inspire them with features of any particular products you offer (i.e., "How Salesforce transforms Customer Service," etc.).
What is Email Marketing best for?
In some cases, companies do not pay enough attention to email as a marketing channel. This can bring you a competitive advantage, and the beauty of email marketing is its simplicity- it's easy to learn and implement! Other benefits from implementing an effective strategy for this in 2022 include:
1. Building Strong Customer Relationships to businesses looking for CRM solutions
Unlike other channels, email remains the most personal way to reach potential and existing clients by building trustworthy relationships over time that power your retention efforts.
2. Establishing Your Authority over other Salesforce Partners
Email is often considered one of the more direct channels because all prospects are mailboxes waiting there for you with just their email addresses needed on them! When used correctly, it can be an excellent way to establish your authority and build credibility among competitors by consistently providing valuable content over time, leading to increased brand awareness.
3. Improving your position in the marketplace
Small companies can compete with large businesses by implementing top-notch email management techniques. When it comes to email marketing, the chances of converting a prospect are equal no matter what size your business is.
4. Optimizing your budget and time
Email marketing is a cost-efficient solution for converting and retaining clients. Stats say that emails convert 40 times more than social media channels like Facebook and Twitter. With our suite of ready-made templates, you have the flexibility to change visuals or copy for your business needs with no need for design expertise by simply tweaking our pre-existing designs in Photoshop or Illustrator. Our email automation options also allow you to save time while focusing on other aspects of your marketing campaign!
A well-structured email marketing campaign can boost your other marketing efforts, like social media and search engine optimization. Emails with social sharing buttons are more likely to promote your products on social media sites. Meanwhile, embedding useful links will increase the traffic to your website.
In short, emails can reach people at precisely the right time (thanks to their versatility), making them a potent tool for marketers!
How would you create the right email marketing strategy for your Salesforce consulting business?
Videos are gaining popularity all over the internet, and email is not an exception. Today 85% of businesses use videos as a marketing tool. Consumers enjoy it because they combine education with entertainment without taking too much time from the viewer. Videos can help you connect with your customers on an emotional level, increase loyalty, and build trust as well! As a bonus, the emails-a video can boost open rates by 19% and click-through rate by 65%.
2. Implement Email Marketing Automation
Reviewing your marketing automation tools will ensure top quality output while also freeing up time for other activities instead of just creating campaigns manually like before we had automated tools that do it for us now. We don't have to spend hours designing them ourselves or hiring someone else who has great expertise at doing so.
Either way, there's nothing wrong with using these tools but be sure to review them periodically or not depending on how often you need updates; otherwise, the chances are that they end up outdated after some years when new ones come out anyway.
AI-powered design customer profiles gather information about their browsing habits online via social media platforms such as Facebook. People upload everything, including personal info publicly available, then create profiles based on them.
3. Get Salesforce Customer Database from trusted websites
Some websites give out Salesforce customer information, but you have to pay an amount to get hold of that information. An example would be Readycontacts and AppsRuntheWorld.
At CRM Consulting, we offer a FREE list of Salesforce customers for a limited time only.
Get our Ultimate Salesforce Customer List Today
To help you further understand the market demand and accomplish your sales and marketing goals, we have a complete list of companies that use the Salesforce CRM.
In the list, you will find the following information:
Company name
Employee size
Industry
Website
Linkedin URL
Facebook URL
Twitter URL
Company Address
Keywords Used
Send us an email at hello@crm.consulting to know more.
4. Create personalized emails
After you have collected customer information, the next step is to tailor your digital marketing efforts specifically and uniquely for each subscriber.
Email personalization techniques increase the effectiveness of your messages by making your subscribers feel connected, increasing engagement levels, and driving relevance-based sales conversion rates up higher than those who do not take this approach.
Various personalization techniques used by marketers include:
Personalize subject lines with a personalized message or offer.
Sending product recommendations based on Salesforce purchase history data (including products they've looked at but not purchased).
Personalizing images with a relevant caption or graphic clipped from an article related to their interests.
5. Strengthen your email content
Your content should show that you care about your customers. In 2022, make communication and interactions relevant to their needs. Consider implementing a dynamic range based on consumer behavior. Email marketing platforms can help with this!
Leads nurtured with personalized email newsletters produce a 20% increase in sales opportunities today - an average readers' attention span is getting shorter every year, so it's important to keep emails as concise and precise as possible!
Delete any phrases that don't add value. The average reader has less time than ever before due to our busy lives, so focus more on getting straight points across when communicating them through text or bullet points instead of paragraphs which could bore the audience.
It's also essential not only for punctuation but grammar too (which I hope we all know by now). To stay consistent with your brand tone, make sure everything you send out reflects how it sounds elsewhere using phrases like FOMO- fear of missing out (this makes people feel more connected).
People are used to conversational tones these days. Use those sometimes over formal ones. If there is no need for such language, then lean toward one which will be close enough without being annoying in a conversation where they already understand each other well enough; otherwise, always speak formally.
To make a list of people to send marketing emails out, you must contact your target audience.
One way to increase your customer list is by creating irresistible lead magnets. Please create a free Ebook or guide and offer it for an email address on landing pages and paid search ads.
Make sure you host contests or giveaways that require the participant's email address so you can add them to your mailing list as well.
Another great strategy is using social media-post valuable content, like videos, white papers, etc., on Facebook pages and Instagram accounts to promote them with links back to your site.
Top 5 Email Marketing Platforms for 2022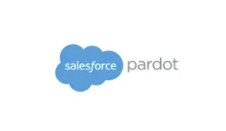 BEST FOR LARGE BUSINESSES AND SALESFORCE USERS
Rating: 4.5/5
Salesforce Pardot sets its standard across marketing automation and email marketing, mainly because of an intuitive interface combined with in-depth features covering loads of integration options and AI-powered analytics.

BEST FOR EMAIL MARKETING AND LIST MANAGEMENT
Rating: 4.5/5
Campaigner is the most affordable email marketing service for newcomers and experienced digital marketers. It has a wide range of features that work together seamlessly to make your campaigns successful.

BEST FOR SCALABLE MARKETING AUTOMATION
Rating: 4.5/5
They provide an established, end-to-end martech solution: the HubSpot Marketing Hub. It has a robust feature set that includes sales, email marketing, and marketing automation - enough flexibility to serve large or small businesses.

BEST FOR SMB E-COMMERCE WITH MULTICHANNEL MARKETING
Rating: 4.5/5
Mailchimp is one of the most well-known email marketing platforms and seeks to continue dominating that space by expanding into e-commerce, enabling merchants to create online stores, and evolving their platform into a multichannel marketing hub.

BEST FOR SMB MARKETING AUTOMATION
Rating: 4/5
SendinBlue has evolved from being just an email marketing service to a much more comprehensive marketing hub that will deliver improved template designs, automation features, and CRM capabilities for many small business owners.
Do I need permission to send marketing emails?
Before sending any email marketing campaigns, be sure you have permission from each person on your contact list. Most countries' laws stipulate that people need to give you their express consent before accepting emails from marketers. There are two types of permissions: implied and express.
Implied permission is given when an individual has a pre-existing business relationship with you because they are a current customer or donate money for your charity, among other things that fall under this category.
Express permission includes entering their email address into forms on websites where they may choose whether or not they want to receive updates from you via electronic mail after reading the terms and conditions.
Future of Email Marketing
Email marketing continues to be an effective way for businesses looking to reach out to customers. One statistic worth mentioning is that by 2025, more than 376 billion emails will be sent per day (Statista). The number of consumers who prefer email over social media commercials or TV advertisements has increased from 72% in 2014-15 (HubSpot), all the way up to 86%.
Emails can generate 320% more revenue than non-automated messages, and 59% of consumers say their decisions influence them. Email marketing also provides you with a 4400% ROI on your investment when compared against other forms of digital advertising like Facebook ads or Twitter campaigns.
Additionally, emailing people with social sharing buttons attached can increase click-through rates by 158%, which means it's important not only what you're saying but how easy it is for someone else to see what you've said too! According to output data from Adobe Marketing Cloud Study, millennials spend 30 hours per week using email.
In conclusion, this information makes smartphone users one step closer because your goal as marketers should always be driving traffic back into your website where you want them - no matter how many channels you need to use.
Summary
Email Marketing will be beneficial to your business for 2022. At CRM Consulting, we can help promote your services to companies looking for Salesforce Implementation Partners worldwide. We offer membership and advertising opportunities to maximize your online visibility and lead acquisition. We can help you appear on Google's first page results of Salesforce search keywords, promote your business, and give you high-quality leads.
Send a message at hello@crm.consulting to get your Salesforce Consulting Company at the forefront.