Summary
W3care Technologies Pvt. Ltd. is a top-Notch USA-based CRM Design development Agency. We are working as a CRM Design Development Agency Since 2010.
# Focus
# Service lines
# Salesforce Expertise
#25% Preconfigured Solutions
# Portfolio
Key clients:
# Geographic Focus
Languages:
International: United States
# You will also like these agencies
---
Nurture leads, close business and provide seamless customer service
Omniskope will work with you side-by-side to create a plan tailored for your business and Salesforce CRM solutions & services that will help you define your vision and reach your goals.
Certified Professionals: 20
AppExhange Reviews: 1
AppExhange Rating: 5
International: United States
---
Transformation down to a science. Over 220 apps launched on the AppExchange
As a PDO Master Navigator with 220+ products launched, we enable SaaS businesses to thrive on the AppExchange and efficiently navigate the Salesforce ecosystem. That's why we help our partners build, support, and deploy.
Certified Professionals: 61
AppExhange Reviews: 24
AppExhange Rating: 5
International: United States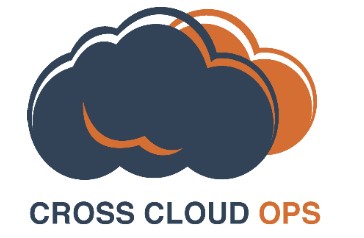 ---
A personalized consulting doing salesforce Implementations
Are you ready to take off? Launch your Salesforce products to new heights. Cross Cloud Ops is your personalized IT consulting specializing in Salesforce implementations. Whether you need a Salesforce implementation or a full digital strategy, our experts are excited to help lead your digital transformation. We're obsessed with our customers, offering continued support and easy communication. We're intentionally different, passionate about both our smallest and largest projects alike. Our deep roots in the digital world mean that challenges are no match for us. We have the solutions. How can we help you? Contact us today.
Certified Professionals:
AppExhange Reviews: 2
AppExhange Rating: 5
International: 2 States
---
Pardot Implementation and Digital Marketing Services
Full-Service Digital Marketing Agency with in-house Pardot and Sales Cloud Implementation team to assist with all your Salesforce sales and marketing needs.
Certified Professionals: 3
AppExhange Reviews: 26
AppExhange Rating: 4.9
International: 2 States
---
Your Salesforce Adoption Partner
JPW is the premier Adoption, Change Management, Training and eLearning services firm with a proven track record of driving end user adoption. With 20 years of Training and Change Management experience, JPW bring success to every client we partner with.
Certified Professionals: 4
AppExhange Reviews: 3
AppExhange Rating: 4.7
International: United States