Summary
By working with Venn, you'll eliminate manual processes, make siloed information accessible, and enable organization-wide real-time sharing of information to keep every department and customer in the loop, up to date, and on the same page.
No one digs deeper to fully understand your interdepartmental processes; real-time information, data validation, and reporting needs than Venn. And no one better understands your needs from a business, as well as a technology standpoint, to design solutions that meet or exceed your expectations today while building in maximum flexibility to accommodate your future needs.
Streamline Your Workflow
• Put your applications to work doing the heavy lifting
• Export and import automatically in real time or on a predetermined schedule
• Eliminate grunt work and manual processes such as rekeying and reformatting
• Eliminate the need for manual addition of information after the fact
Reduce Or Eliminate Errors
• Minimize reconciliations with multiple validations and verification fail-safes
Leverage Real-time Insights
• Access key metrics in real-time
• Reduce/eliminate reporting delays through optimized integration and automation
# Focus
# Salesforce Expertise
#25% Preconfigured Solutions
# Certifications (29)
# Portfolio
Key clients:
# Geographic Focus
Languages: English
International: United States
United States: Arizona, Florida, Montana, New York, North Carolina, Texas, Utah
# You will also like these agencies
---
Building Customer Relationships
Salesforce and Microsoft Dynamics CRM
Certified Professionals:
AppExhange Reviews: n/a
AppExhange Rating: n/a
International: United States
---
Implementation and Development Services for Nonprofit Organizations
AccuFund CRM provides nonprofit consulting services to 501c3 nonprofit organizations looking to optimize a new or existing Salesforce environment.
Certified Professionals: 2
AppExhange Reviews: 0
AppExhange Rating: n/a
International: United States
---
Kadence Collective - Providing Salesforce, Pardot, and eSignLive Solutions
We are a leading Salesforce Partner focused on building cloud solutions for businesses. We are Texas based with offices in San Antonio, Houston, and Dallas. For more info on how we can help, please visit hirekadence.com or call us at (888) 901-5343.
Certified Professionals: 12
AppExhange Reviews: 11
AppExhange Rating: n/a
International: United States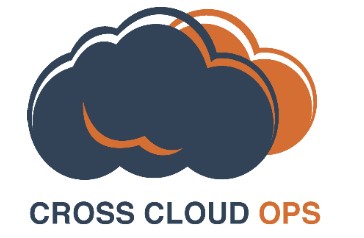 ---
A personalized consulting doing salesforce Implementations
Are you ready to take off? Launch your Salesforce products to new heights. Cross Cloud Ops is your personalized IT consulting specializing in Salesforce implementations. Whether you need a Salesforce implementation or a full digital strategy, our experts are excited to help lead your digital transformation. We're obsessed with our customers, offering continued support and easy communication. We're intentionally different, passionate about both our smallest and largest projects alike. Our deep roots in the digital world mean that challenges are no match for us. We have the solutions. How can we help you? Contact us today.
Certified Professionals: 6
AppExhange Reviews: 2
AppExhange Rating: n/a
International: 2 States
---
Advanced Salesforce Cloud Solutions
BALINK is a Platinum Partner of Salesforce. We specialize in consulting over 11 years with over 500 successful projects with a professional team of over 90 talented employeesWe lead companies interested to maximize profits and increase sales
Certified Professionals: 56
AppExhange Reviews: 8
AppExhange Rating: n/a
International: 6 States