Summary
Hello, we at V2Force are on an exciting journey to help our clients become more agile, efficient and responsive by bringing innovation to the cloud, mobile and social technologies.
The Beginning…
Our journey started with V2Solutions in 2003, since then we have delivered technology solutions that enable enterprises to evolve and innovate. From the real-time responsive web, customized Salesforce solutions, mobile, product metadata services, to transformative development projects, V2 delivers its customers the next level of enterprise innovation.
Headquartered in Silicon Valley, V2's 500+ employees have delivered technology solutions to more than one hundred companies, in a variety of industries: media & entertainment, healthcare, fintech, retail, software, venture-backed startups, and more.
Looking at the power of Salesforce and its Ohana, we felt the inner force to build people and processes to work exclusively on Salesforce technology. With Salesforce domain experience and expertise of over a decade, we are confident to deliver naturally intelligent solutions to you.
Highlights
Custom development
Our team of Apex experts build custom solution which Salesforce configuration fails to implement to make the cloud your own. Our Apex experts are also proficient in scripting languages like Angular, Node JS, React JS to build best UI.
Heroku
We have experienced solution provider & developer who has built array of applications on Heroku platform using Ruby and PHP to deliver innovative business solutions.
Data and Integration
We have experienced & specialized team for cleansing, migrating and integrating data. They excel in salesforce native tools like DataLoader as well as ETL tools like Talend, Informatica.
Partner Tier

registered

YEAR OF FOUNDING

n/a

Appexchange Reviews

6

Appexchange Rating

4.2/5

Certified Professionals

36
# Focus
# Salesforce Expertise
#25% Preconfigured Solutions
# Certifications (106)
# Portfolio
Key clients:
# Geographic Focus
Languages: English
International: India, United States
United States: California, New Jersey, New York, Wisconsin
# You will also like these agencies
---
Shaping the Future of CRM
CloudCentric team has deep expertise and understanding of Salesforce CRM and Force.com. CloudCentric enables you to maximize ROI in Salesforce.com and reap the rewards of successful customer relationship management and Salesforce automation.
Certified Professionals: 21
AppExhange Reviews: 22
AppExhange Rating: n/a
International: India
---
Excellence in Software Engineering
EPAM Systems, a Salesforce partner since 2010, is a leading global engineering services company. Our certified Salesforce experts deliver customized, enterprise-scale Salesforce solutions that help global companies increase revenue and productivity.
Certified Professionals: 112
AppExhange Reviews: n/a
AppExhange Rating: n/a
International: 8 States
---
Simplifying and Digitizing Customer Experience with Salesforce®
Be the game changer and realize your full business potential by transforming the way you operate, collaborate and innovate with your customers, employees & partners and achieve outstanding results.
Certified Professionals: 100
AppExhange Reviews: 25
AppExhange Rating: n/a
International: 5 States
---
Consulting, Implementation, Custom Development & Migration Services
Since 2006, Zensar has been a valued Global partner for Salesforce. We have a Strong Salesforce Practice with best industry focus with a host of in-house implementation techniques and methodologies that are highly customizable to suit client's CRM needs.
Certified Professionals: 163
AppExhange Reviews: 3
AppExhange Rating: n/a
International: 5 States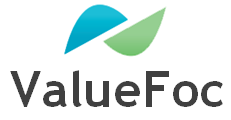 ---
Focusing Values
ValueFoc Technologies is an award-winning Technology Company focused on solutions and services which address the key challenges in digital technologies such as Cloud, Mobile, Analytics, Internet of Things, and Social. We are Consulting Partner of the world's #1 CRM platform Salesforce and we help organizations in the Digital Transformation journey.
Certified Professionals:
AppExhange Reviews: n/a
AppExhange Rating: n/a
International: India