Expecialistas en consultoría de Salesforce.com y force.com
Somos especialistas en consultoría tecnológica sobre entornos cloud, especialmente en entornos cloud de Salesforce.
Acompañamos a nuestros clientes en el proceso de creación de su infraestructura tecnológica en la nube, o en la migración de la ya existente.
ticMind está formado por un equipo estable de profesionales altamente cualificados, cuya pasión es la tecnología y la innovación, y con una experiencia de más de 10 años en entornos cloud, tanto en parametrizaciones de productos estándar de Salesforce como en desarrollos a medida en la plataforma Force.com. Entre estos últimos están algunos de los proyectos mas reconocidos por el propio Salesforce.
En ticMind nos volcamos por conseguir la solución cloud de Salesforce más óptima para tu negocio, poniendo a tu disposición nuestros servicios de Diseño de Arquitectura y Seguridad, Análisis Coste - Beneficio, Integración de los entornos cloud con otros sistemas, Apoyo a la preventa, Elaboración de propuestas, Gestión de proyectos, Dirección de oficinas de proyecto, Desarrollo de aplicaciones a medida sobre la plataforma cloud Force.com, Gestión del Cambio, Parametrización de los productos de Salesforce y AppExchange…
Certified Professionals

3

Salesforce Certifications

11

Appexchange Reviews

2

Appexchange Rating

5/5

YEAR OF FOUNDING

2013

Email

contacto@ticmind.es

Phone

+ 34 659872988
# Focus
# Service lines
# Salesforce Expertise
#25% Preconfigured Solutions
# Certifications (11)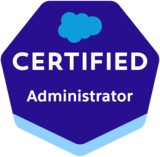 4 x Certified Administrator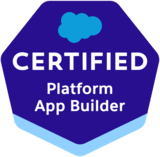 2 x App Builder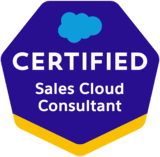 2 x Certified Sales Consultant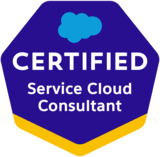 2 x Certified Service Consultant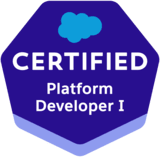 1 x Platform Developer 1 Certifications
# Portfolio
Key clients:
# Geographic Focus
Languages: English, Spanish
International: Portugal, Spain
# You will also like these Salesforce partners

---
Salesforce Experts Boutique
It is very important that the Marketing and Sales department work side by side in order to achieve more sales.
Our experts will help you outline the best strategies for marketing automation, forecasting, quotation, and ordering solutions to match your business needs.
Certified Professionals:
AppExhange Reviews: n/a
AppExhange Rating: n/a
International: Portugal
---
Strategic business solutions and outsourcing services
Full-service Consultancy that can provide you with expert knowledge and guidance when integrating key Salesforce technology. We live to "change lives through innovation", and building top notch solutions that actually address your requirements.
Certified Professionals: 24
AppExhange Reviews: 34
AppExhange Rating: 4.8
International: 5 Countries
---
Consultoría Salesforce - Implantación de procesos, Formación, Integración
Te ayudamos a vender mejor con SalesforceSomos estratégicos y adoramos la técnica. Diseñamos e implementamos soluciones basadas en Salesforce CRM para ayudarte a vender más y mejor. Consigue una visión 360º del cliente en un solo sitio
Certified Professionals: 4
AppExhange Reviews: 11
AppExhange Rating: 4.8
International: 2 Countries

---
We are not Consultants, we are Partners!
We are a company, willing to conquer the world and the mindset to make the difference. We are not a consultancy firm, although we can advise you! We are in fact partners for the continuous development of your company. Your growth is ours and so we can only do what's best for you! We are focused solely on Salesforce, because if you have a plumbing problem, you won't call an electrician, right? Our team of Salesforce Experts have several years of experience and are ready to help you out!
Certified Professionals: 30
AppExhange Reviews: 10
AppExhange Rating: 4.8
International: Portugal
---
Empowering Non Profits
We specialise in supporting organisations to leverage Salesforce solutions in conjunction with strategy design, change management, business analysis and impact measurement. Together with a passion & track record in innovative practice to deliver results
Certified Professionals: 24
AppExhange Reviews: 55
AppExhange Rating: 4.7
International: 2 Countries