Ultimate Partner For Future Proof Digital Transformation
Techverx is a Custom Software Development company in USA providing services to Startups, Enterprises, and Businesses. Founded as a single-employee company in 2010, Techverx is now 150 developers strong and has delivered on more than 380 projects to 150+ clients in North America only. Techverx has registered offices in Chapel Hill, NC, and Lahore, Pakistan.
Our commitment to superior results, diverse team, and ability to deliver on promises on time, on budget, and on target makes us your best on and off-shore technology partner. And that's why we've never lost a client. EVER!
We have a gift. It is that we make beautiful software applications for conventional platforms like web, mobile, and desktop. Additionally, our software engineers are binging on futuristic platforms such as Robotics, Artificial Intelligence, and Machine learning.
We have achieved significant success in developing software in the fields of IT Consulting, R&D Capabilities, Custom Software, Quality Assurance, DevOps as a service, Maintenance and Support, Legacy Modernization/Migration, Software Project Rescue and Automation - we use Agile, Waterfall or Kanban approaches in our projects.
Our culture is all about continuous improvement, finding better ways to do things, and raising quality standards. We want to stay on the cutting edge of the newest and most effective technology trends. At the core of our frameworks lie technologies like Asp.net, Node, PHP, Ruby on Rails, React, React Native, Angular, native mobile apps for iOS and Android, SQL, Postgres, and Mongo to name a few.
It's the user experience that matters the most – that's what we think of Techverx. Our clients must enjoy working with us. Moreover, they should love using the software we develop for them or their customers. We consider the amount of effort you put into your business, and we too want to give it our best to help you achieve your target.
Services:
Our services are categorized into three (3) main areas:
1- Software Services:
* Custom software development
* Web App development
* Mobile App development
* UI/UX Design
* QA and testing
* .NET development
* DevOps development
* Discovery workshop
* Team Augmentation
2- Enterprise Solutions:
* SharePoint development
* MS Dynamics development
* Workday development
* Salesforce development
* Shopify development
* Azure development
* AWS development
3- Industry Solutions:
* Data science
* AI/ML development
* Internet of Things
* Retail
* Healthcare
* Fintech
* E-learning
# Focus
# Service lines
# Salesforce Expertise
# Portfolio
Key clients: DryveNYC, Vanir Installed Sales, Framesuite, PostalMethods, Lightpoint, 4stay, fridaypos.com
# Geographic Focus
Languages:
International: United States
# You will also like these agencies
---
Global IT Solutions
Pratham Software is a global IT services company focusing on Salesforce Consulting services, Cloud Engineering, software development, IT consulting, and offshore outsourcing solutions.
Certified Professionals:
AppExhange Reviews: n/a
AppExhange Rating: n/a
International: 7 Countries
---
We know manufacturing.
Mountain Point is a digital transformation firm specializing in manufacturing cloud solutions. We are the only Salesforce implementation partner focused exclusively on the manufacturing sector.
Certified Professionals: 27
AppExhange Reviews: 61
AppExhange Rating: 4.9
International: United States
---
Where People & Opportunity Meet
Leveraging our experience to help fill our clients' requirements regardless of company size through staffing, projects, training, and managed services.
Certified Professionals: 17
AppExhange Reviews: 74
AppExhange Rating: 4.9
International: United States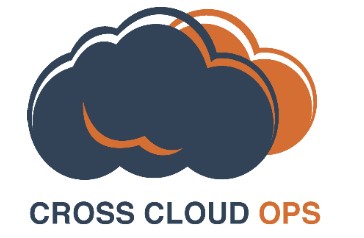 ---
A personalized consulting doing salesforce Implementations
Are you ready to take off? Launch your Salesforce products to new heights. Cross Cloud Ops is your personalized IT consulting specializing in Salesforce implementations. Whether you need a Salesforce implementation or a full digital strategy, our experts are excited to help lead your digital transformation. We're obsessed with our customers, offering continued support and easy communication. We're intentionally different, passionate about both our smallest and largest projects alike. Our deep roots in the digital world mean that challenges are no match for us. We have the solutions. How can we help you? Contact us today.
Certified Professionals: 19
AppExhange Reviews: 2
AppExhange Rating: 5
International: 2 Countries
---
Business Consulting, Data Migration, Integration & Quick Start Services
Whether you are looking for a first time implementation, enhancement, optimization, data migration, system integration or training on salesforce.com, Apia Consulting would love to help you get there. YOUR SUCCESS IS OUR SUCCESS!
Certified Professionals: 3
AppExhange Reviews: 3
AppExhange Rating: 5
International: United States