Summary
Techila Global Services is a Salesforce development company and Salesforce Consulting Partner based in Pune. The company has been providing end-to-end Salesforce development and consulting services to clients across the globe for 8+ years. Along with these services, the company provides free Salesforce training to IT and Salesforce aspirants through the platform of Techila Academy. It is an extension of Techila Global Services where interested aspirants can obtain thorough Salesforce training via dedicated online courses and webinars conducted by industry experts.
Highlights
We give the constant conveyance of predominant specialized help while all the while carrying industry-driving consumer loyalty and backing.
Accomplish genuine feelings of serenity through a layered way to deal with Security. From multifaceted validation to cutting edge endpoint security, we shield your business from digital assaults.
Even a decent antivirus programming is useless if your dowagers and applications aren't stayed up with the latest. Limit your danger of presentation with our numerous layers of assurance.
Description
Techila is a full administration IT service supplier who esteems our associations with supervisors, clients, merchants, colleagues, and collaborators. Stable, positive connections that are transparent constitute a significant piece of what separates Cloufi.
We give an extensive scope of information assurance and cybersecurity administrations to secure your business data and to provide you with genuine feelings of serenity. We help you oversee dangers and manufacture trust in your innovation frameworks.
Partner Tier

registered

YEAR OF FOUNDING

Appexchange Reviews

8

Appexchange Rating

4.9/5

Certified Professionals

59

Phone

+18304444477
# Focus
# Service lines
12.5%
12.5%
12.5%
12.5%
12.5%
12.5%
12.5%
# Salesforce Expertise
# Certifications (143)
# Portfolio
Key clients:
# Geographic Focus
Languages:
International: India, United States
# You will also like these agencies
---
Feedback When It Matters
ZS Associates is a global leader in sales and marketing consulting, outsourcing, technology and software. For almost 30 years, ZS has helped companies across a range of industries get the most out of their sales and marketing organizations.
Certified Professionals: 22
AppExhange Reviews: 16
AppExhange Rating: n/a
International: 2 States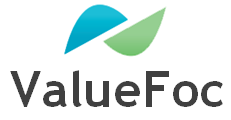 ---
Focusing Values
ValueFoc Technologies is an award-winning Technology Company focused on solutions and services which address the key challenges in digital technologies such as Cloud, Mobile, Analytics, Internet of Things, and Social. We are Consulting Partner of the world's #1 CRM platform Salesforce and we help organizations in the Digital Transformation journey.
Certified Professionals:
AppExhange Reviews: n/a
AppExhange Rating: n/a
International: India
---
Marketing Technology Agency
Experienced Marketing Technology agency who specialise in Enterprise Marketing Cloud implementations and consultancy. Provide some of the worlds largest brands with production, creative and operational services.
Certified Professionals: 23
AppExhange Reviews: 5
AppExhange Rating: n/a
International: 2 States
---
Simplifying and Digitizing Customer Experience with Salesforce®
Be the game changer and realize your full business potential by transforming the way you operate, collaborate and innovate with your customers, employees & partners and achieve outstanding results.
Certified Professionals: 118
AppExhange Reviews: 34
AppExhange Rating: n/a
International: 5 States
---
Excellence in Offshore Salesforce.com Consulting, Execution & Support
Dhruvsoft delivers business process consulting, implementation, application development integration, Force.com, Sites, AppExchange deployment, change management, Salesforce.com Administration and training services.
Certified Professionals: 51
AppExhange Reviews: 8
AppExhange Rating: n/a
International: India